Making art public: 50 years of Kaldor Public Art
IMG LINK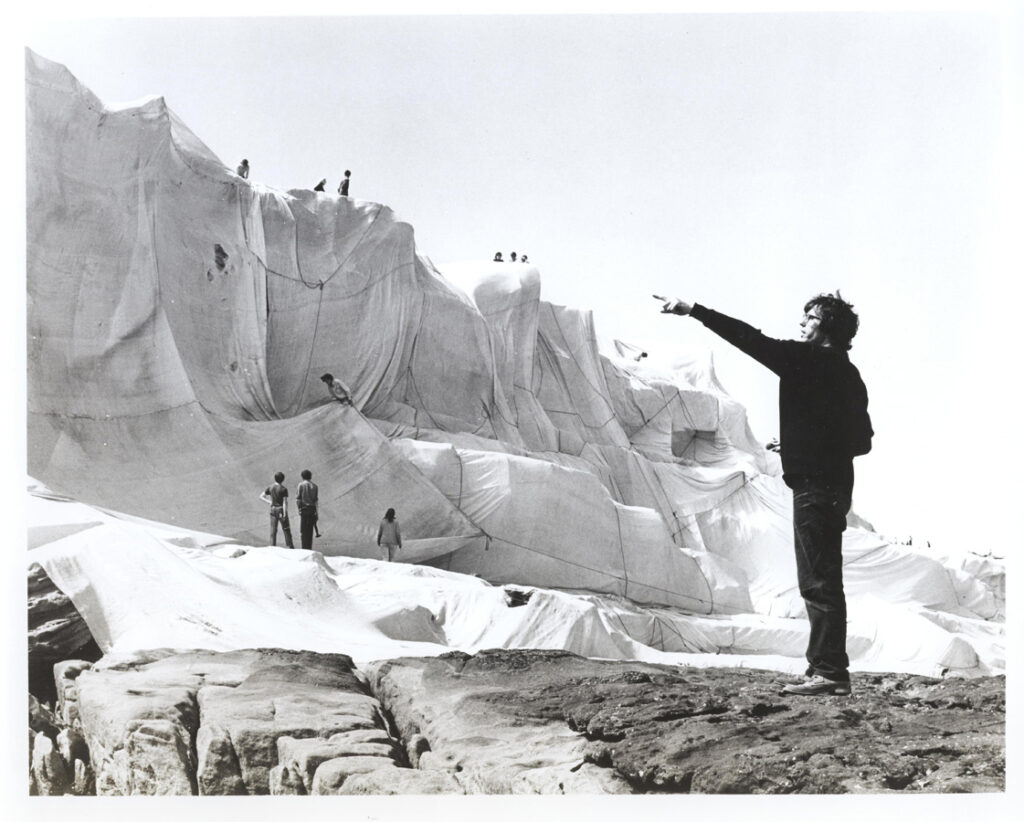 Sydney is celebrating 50 years of groundbreaking public art and the man who made the magic happen.
The City of Sydney will hold a free CityTalks event featuring world arts patron and philanthropist John Kaldor to celebrate 50 years of Kaldor Public Art Projects.
"I think art gives people a different perspective. It opens people's eyes to a different world and to a different reality," John Kaldor said.
"Art is a rare commodity, it will nourish our intellect and our feelings, and it will stay with us for many years."
"If people go to a gallery, they already have it in their mind that they want to see art. But we do projects in all different places and we want people to encounter art that's unexpected."
"We have worked with the City of Sydney for more than ten years and it's been a very productive relationship. We want to create projects that inspire the people of Sydney, that bring people into the city and that generate curiosity and conversation. Our aim is to make Sydney one of the leading cultural spaces, not only in Australia, but internationally – and art is one way to do that."
It was John Kaldor who first brought Christo and Jeanne-Claude to Australia for the internationally renowned artwork Wrapped Coast at Sydney's Little Bay in 1969. The project was the first large-scale public art project in the world and the first time an international contemporary artist had created a major new work in Australia.
It was followed by The Singing Sculpture by British artists Gilbert & George in 1973, Jeff Koons' memorable Puppy installation at Circular Quay in 1995 and Marina Abramović: In Residence at Walsh Bay in 2015 – to just name just a few celebrated works.
"For 50 years, John Kaldor has been identifying the best contemporary art on the international scene, enticing artists to work here in Australia, and making the most of our unique urban landscape. He has taken art out of the confines of galleries and museums and made it accessible to everyone in our public spaces," Lord Mayor Clover Moore said.
"We have the pleasure of working directly with Kaldor Public Art Projects to bring revolutionary artworks to Sydney, from large-scale installations to engaging and enigmatic performance art."
"This is an opportunity to showcase and celebrate these works and their legacy of inspiring future generations of artists in Sydney and Australia."
"Art plays an enormous part in the life of any great city. It can engage and stimulate people, it can provoke both thought and action, it can add depth, texture and meaning to the urban experience."
"Our public art program plays a crucial role in developing opportunities for artists to reflect on contemporary life and present innovative ideas to challenge and delight our citizens and visitors – I couldn't be more proud of our work supporting public art in the city."
The City has collaborated with John Kaldor and Kaldor Public Art Projects since 2009, investing more than $900 000 in public artworks by local and international artists.
Kaldor will be joined on stage by Lord Mayor Clover Moore, UK artist Michael Landy, Sydney-based Aboriginal artist Jonathan Jones and the City of Sydney's City Architect and Design Director, Bridget Smyth.
Michael Landy presented Kaldor Public Art Project 24: Acts of Kindness in 2011 for the City of Sydney's Art and About festival. He is also the creator of the exhibition Making Art Public: 50 Years of Kaldor Public Art Projects at the Art Gallery of New South Wales, which will be presented from 7 September 2019 to 16 February 2020.
City Architect and Design Director Bridget Smyth is responsible for the City's public art program and the design of Sydney's public domain.
CityTalks: Making Art Public – 50 Years of Kaldor Public Art Projects
When: 6.30pm–8pm, Tuesday 10 September
Where: Centennial Hall, Sydney Town Hall
Speakers:
Lord Mayor Clover Moore
John Kaldor AO – Australian art collector, philanthropist and founder of Kaldor Public Art Projects
Michael Landy – UK artist
Jonathan Jones – Sydney-based Wiradjuri/Kamilaroi artist
Bridget Smyth – City Architect and Design Director, City of Sydney
Virginia Trioli, event moderator – journalist, author, radio and television presenter
The event is free to attend but bookings are essential. Register at city.sydney/kaldor