Living Cities Forum 2021 goes digital
IMG LINK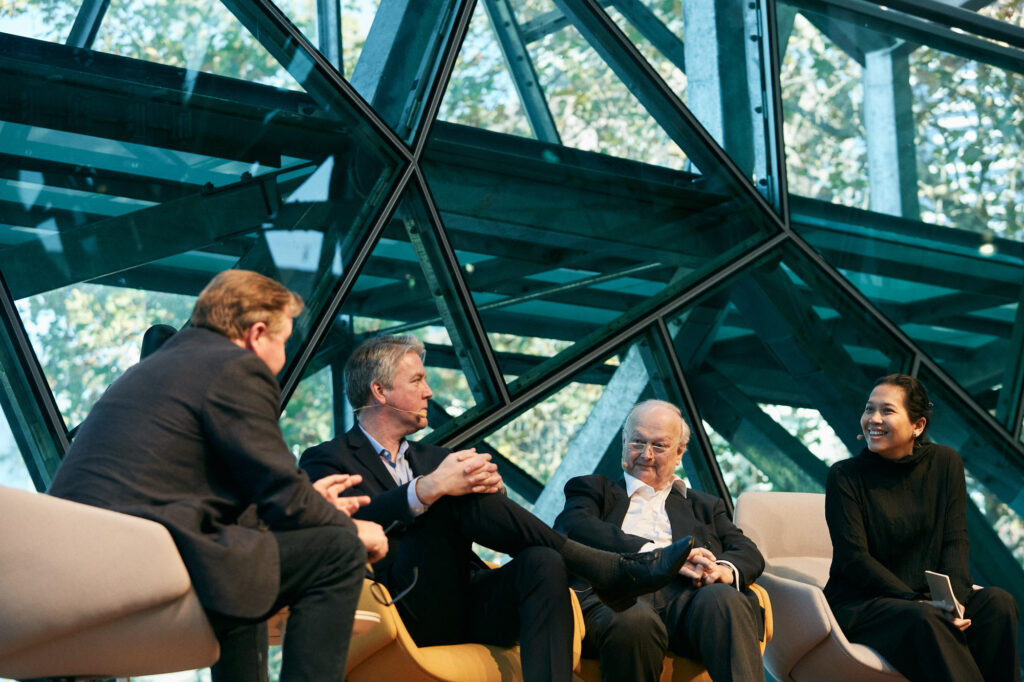 The Naomi Milgrom Foundation today revealed the full program for Living Cities Forum 2021, shifting to an online event in light of Melbourne's current restrictions and uncertainty. The event will be streamed on Friday 23 July for free to the general public via the Living Cities Forum website.
The program will feature keynote addresses, panel discussions and Q&A's, followed by the reveal of MAP studio (Venice)'s design for the 2021 MPavilion. Newly confirmed guest, artist & environmental engineer Tega Brain will join the day's lineup of celebrated speakers, including Bruce Pascoe, Timothy Morton, Anupama Kundoo, Maarten Gielen and Sarah Lynn Rees. Addressing the Living Cities Forum 2021 theme The Long View, each speaker will consider how different perspectives on time can affect the growth of our cities and the shape of our futures.
"This year's Living Cities Forum will challenge us to think beyond the here and now – how today's decisions impact the future of our cities and communities. Creating a sustainable legacy is integral to our projects. It's fantastic to see Living Cities tackle these important considerations for design and explore new opportunities for our industry and our state." Angela Skandarajah, CEO Development Victoria.
Friday 23 July: Living Cities Forum 2021 Program
Session 1: The Long View 9am-12.30pm
Welcome to Country Aunty Carolyn Briggs
Welcome remarks Danny Pearson, Minister for Creative Industries
Introduction Andrew Mackenzie
Keynote speakers Timothy Morton, Sarah Lynn Rees and Bruce Pascoe
Session 2: Real Time 12.30pm-1.30pm and Lunch 1.30pm-2pm
Introduction David Neustein
Keynote speaker Tega Brain
Session 3: Over and Over Again 2pm-4.30pm
Introduction Andrew Mackenzie
Keynote speakers Anupama Kundoo and Maarten Gielen
Session 4: MAP studio (Venice) 4.30pm-5.15pm
MPavilion 2021 design reveal and interview with MAP Studio (Venice) architects Francesco Magnani and Traudy Pelzel, hosted by Amy Muir
Living Cities Forum will incorporate different concepts of time, including the Dreamtime of Australian First Nations, the deep time of geological processes, and the recursive time of non-human lifeforms.
Tega Brain is an Australian-born artist and environmental engineer whose work examines ecology, data systems, and infrastructure issues. She has created wireless networks that respond to natural phenomena, systems for obfuscating fitness data, and an online smell-based dating service. Her work has been shown widely, including in the Vienna Biennale for Change and the Guangzhou Triennial. Her first book, Code as Creative Medium, is co-authored with Golan Levin and published with MIT Press.
Living Cities Forum will also partner with Open House Melbourne and ACMI to present a satellite program of four films curated under the event theme 'The Long View', screening online. More details on screening to be announced, visit acmi.net.au for more information.
On Friday 23 July, the Naomi Milgrom Foundation and Living Cities Forum will support an all-evening, online event hosted by Open House Melbourne called This is Public – a speaker series that investigates the future of Melbourne, with a special focus on built and natural environments, and the people who shape them.