Launch of $1.2 million fund to green Melbourne
IMG LINK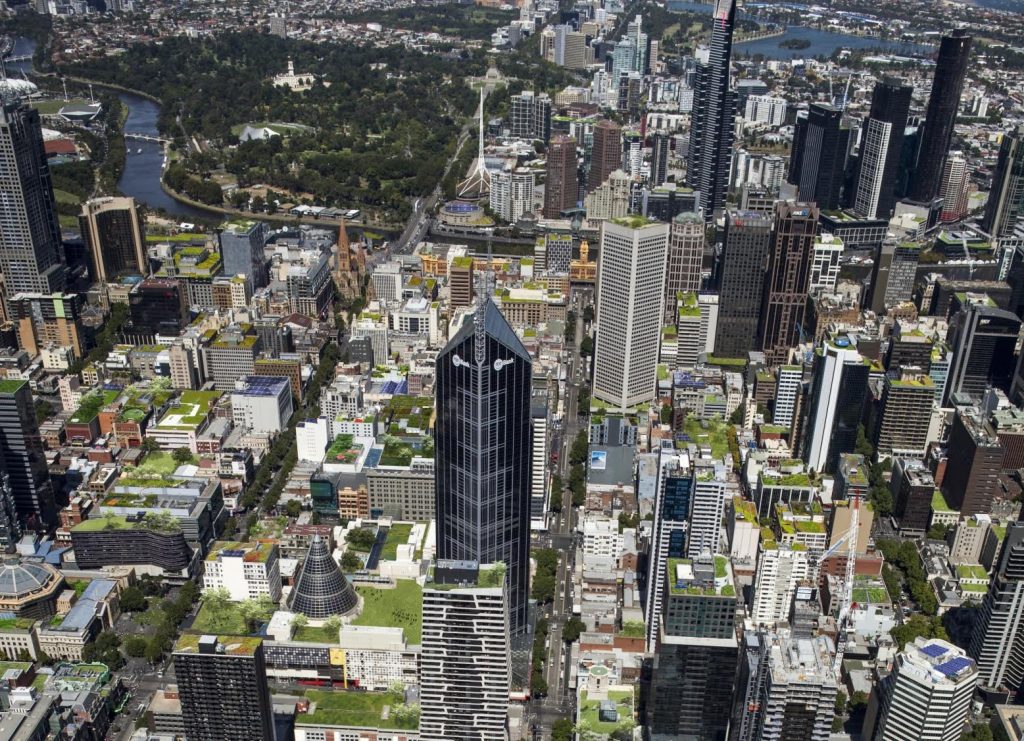 Lord Mayor Robert Doyle has today announced that the City of Melbourne will allocate $1.2 million from its new Urban Forest Fund to encourage more greening in the city.
The City of Melbourne will partner with philanthropists, property developers, community groups and other Government organisations on greening projects. The initiatives could include planting trees, creating parks, green walls, roofs and facades and storm water projects.
The Lord Mayor launched the Urban Forest Fund this morning on the top of the new Victorian Comprehensive Cancer Centre, the home of Peter MacCallum Cancer Centre, which features one the largest rooftop gardens in Australia at 1400-square-metres.
The City of Melbourne has also created what we think is a world first online tool which maps all the rooftops in our municipality to see if they have the potential to be turned into solar, cool or green roofs. A projected image of Melbourne with more green rooftops is attached.
The research reveals that rooftops in the municipality have the potential to house 236 hectares of intensive (heavy) green roofs and 328 hectares of extensive (lightweight) green roofs.
Most of these rooftops are used only to store heating and cooling equipment. We could set them up to create habitat for plants and animals, increase property values and cool temperatures within the city.