Kaldor Public Art Projects celebrate 50th anniversary
IMG LINK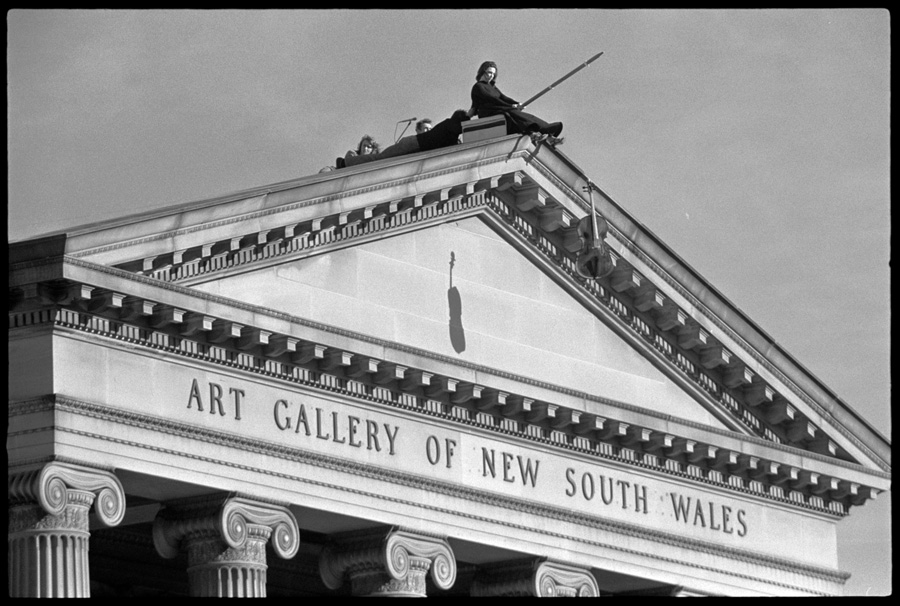 In 2019 Kaldor Public Art Projects will celebrate 50 years of groundbreaking projects. The anniversary will recall and reimagine some of the most ambitious public art works to have been presented in Australia, through a major exhibition and a dynamic series of programs and events.
Half a Century in the Public Eye, an exhibition created by acclaimed British artist Michael Landy, will be presented as a collaboration between Kaldor Public Art Projects and the Art Gallery of New South Wales (AGNSW), from 6 September 2019 until 16 February 2020.
The exhibition at the AGNSW will survey the rich history of Kaldor Public Art Projects through original artworks, archival materials and re-presentations of past projects. From Christo and Jeanne-Claude's Wrapped Coast (1969), to Jeff Koons' flower Puppy (1995), Marina Abramović's In Residence (2015) and Jonathan Jones' barrangal dyara (skin and bones) (2016), the exhibition revisits each of the past Kaldor Public Art Projects and brings them together for the first time.
Kaldor Public Art Projects presented its first project in 1969 with Christo and Jeanne-Claude's iconic Wrapped Coast – One Million Square Feet, Little Bay, Sydney, and has since presented 32 public art projects, which have transformed the cultural landscape of Australia.
The first organisation of its type anywhere in the world, Kaldor Public Art Projects has helped redefine the possibilities for public art in Australia and internationally, and has had a profound influence on the way that Australians see and experience contemporary art.
"We have worked with the world's leading artists to present new works which are anchored in the local context, challenging perceptions of familiar or forgotten public spaces, and transforming the way that Australian audiences experience art," said Mr John Kaldor, AO.
"Since 1969, our projects have covered a spectrum of artistic forms and disciplines, ranging from large-scale sculptural installations to performance, dance and sound, representing the most significant current and emerging international trends. Over the past decade, we have offered free education and public programs that seek to further illuminate our projects for audiences of all ages."
Kaldor Public Art Projects will also premiere a major artist project in the first half of 2019, presented free to the public in Sydney. Further details of activities celebrating the 50th anniversary of the organisation will be announced early in 2019.