Issue 86
Issue 86 comes out 30 June. Order on its own or as part of a subscription.
In this, our annual Bush Architecture issue, we look at five houses in the bush, on the coastline and on ex-farmland. Each had its own particular challenge that comes with building outside of urban areas.
But first up, we profile Fiona Brockhoff, world-renowned landscape designer whose gardens are textured, sustainable and site-specific, with an aesthetic that has helped to define what an Australian garden is.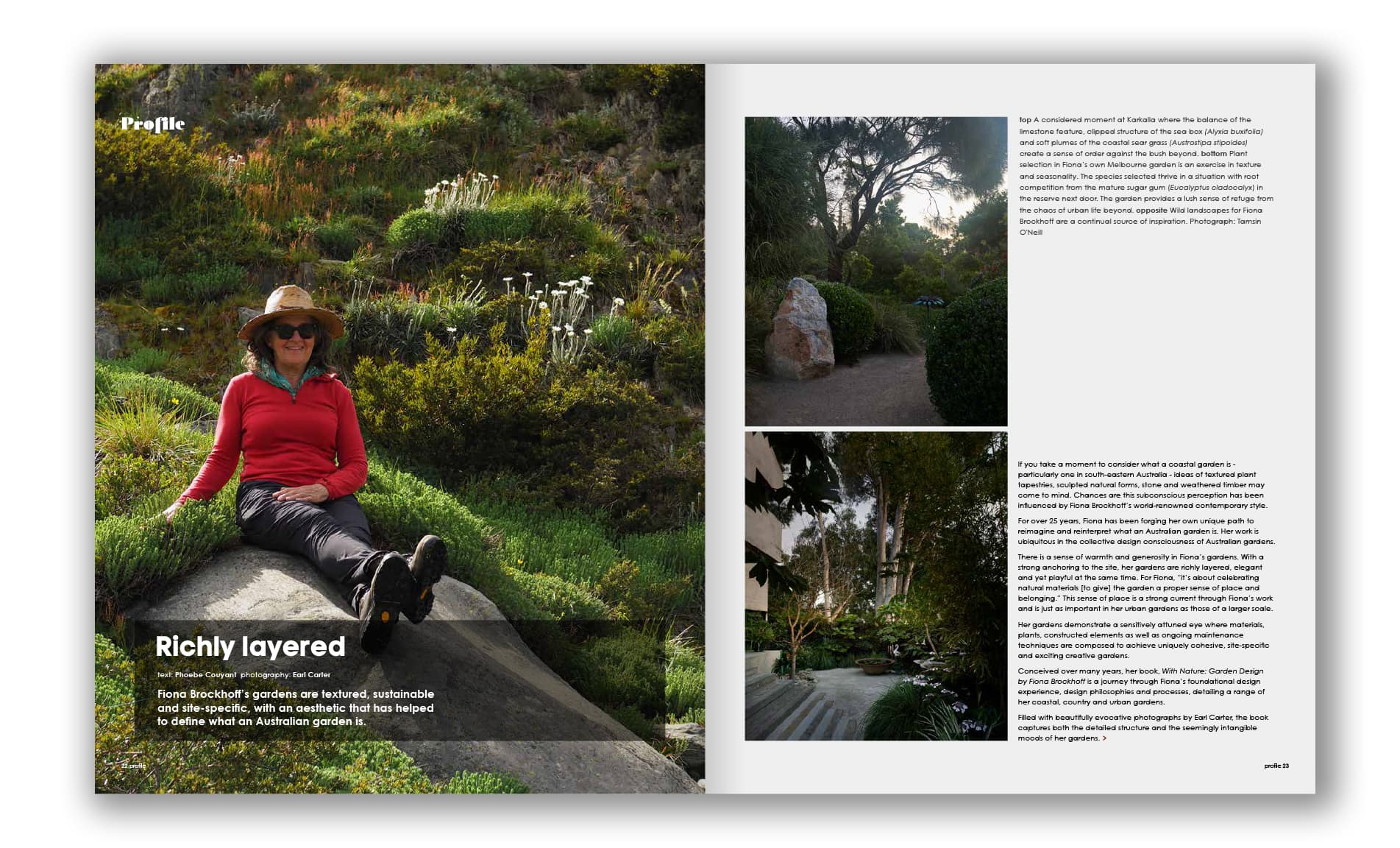 Then, when efforts to preserve fail, architects Kennedy Nolan seek to remember a much-loved old beach house and at the same time enhance the connection to the surrounding vegetation via a green-roof with plants of great diversity.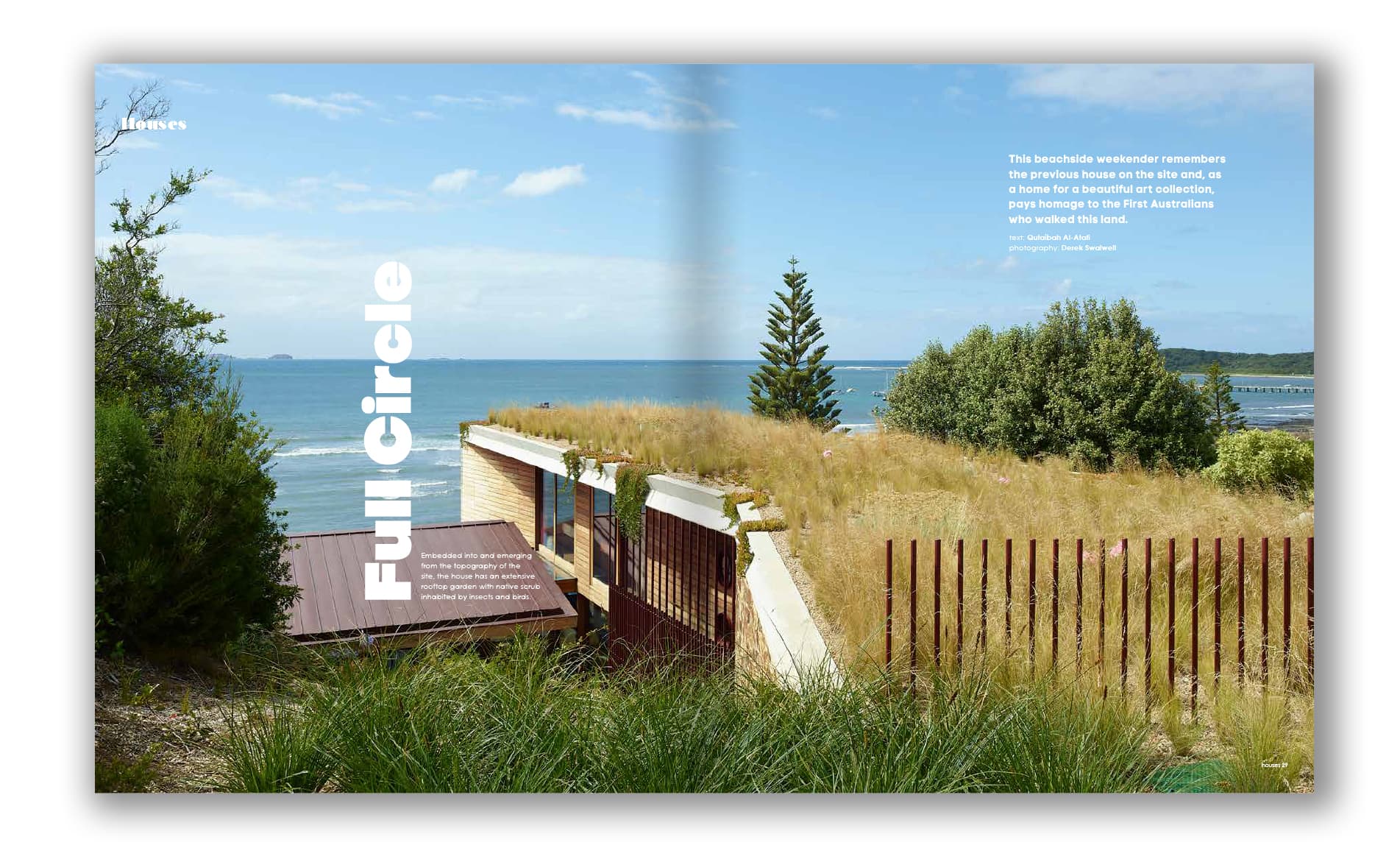 After that, a simple, affordable and sustainable solution was what Peter Stutchbury Architecture were striving for in their development of a prefabricated home, Dimensions X, with the first prototype already built at the Krinklewood vineyard in NSW.
Then, a tiny house in the bush that meets a huge brief – artists' residence, family getaway, meditation retreat and weekend rental – all in an utterly exquisite setting. Budget and sustainability were the drivers for Imogen Pullar Architecture in the design of this 30-square-metre shack on a site with BAL Flame Zone classification.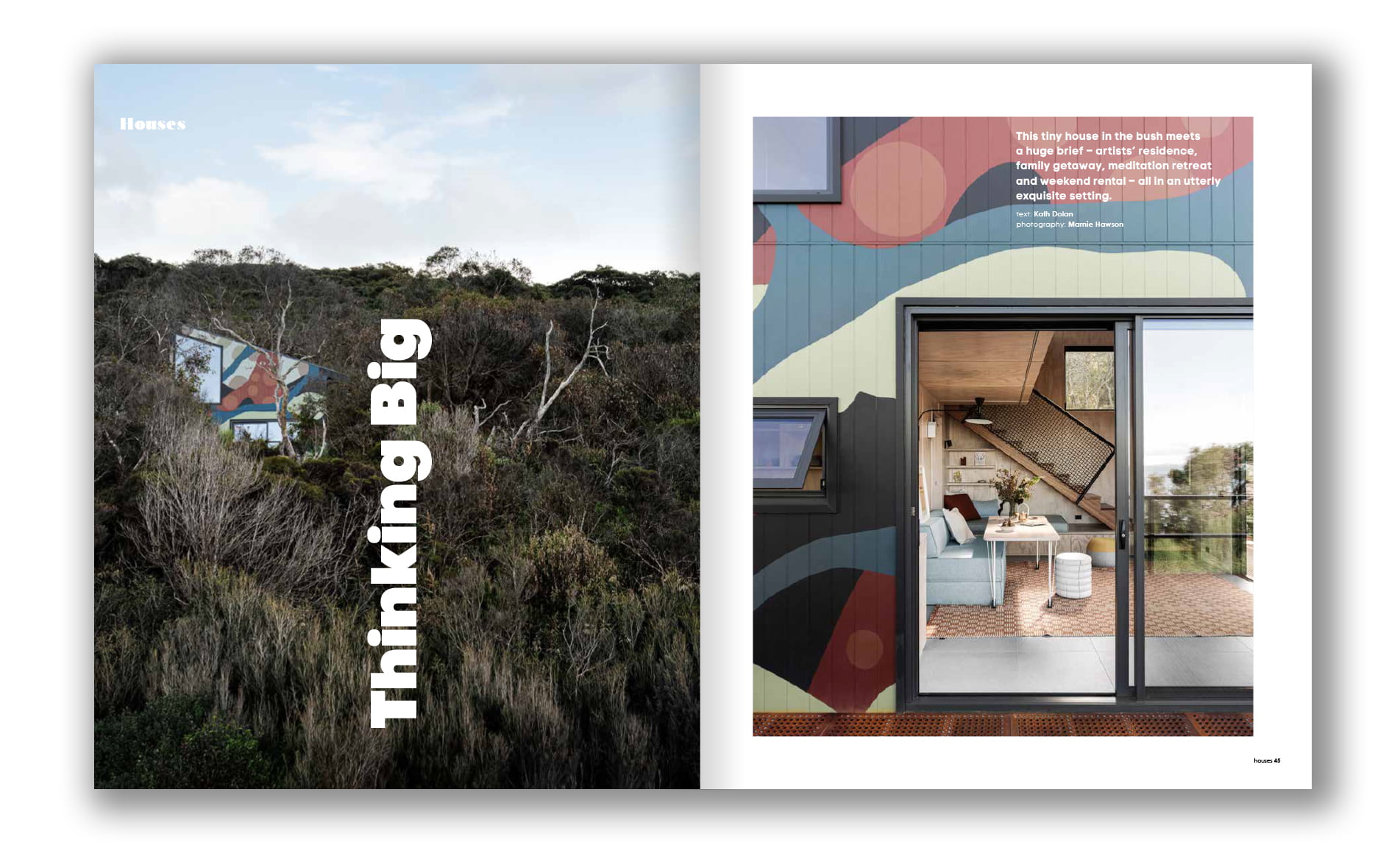 Next up, on ex-farmland in Tasmania's north, Cumulus Studio's challenge was to use design to make the most of incredible views while shielding its inhabitants from year-long blustery winds.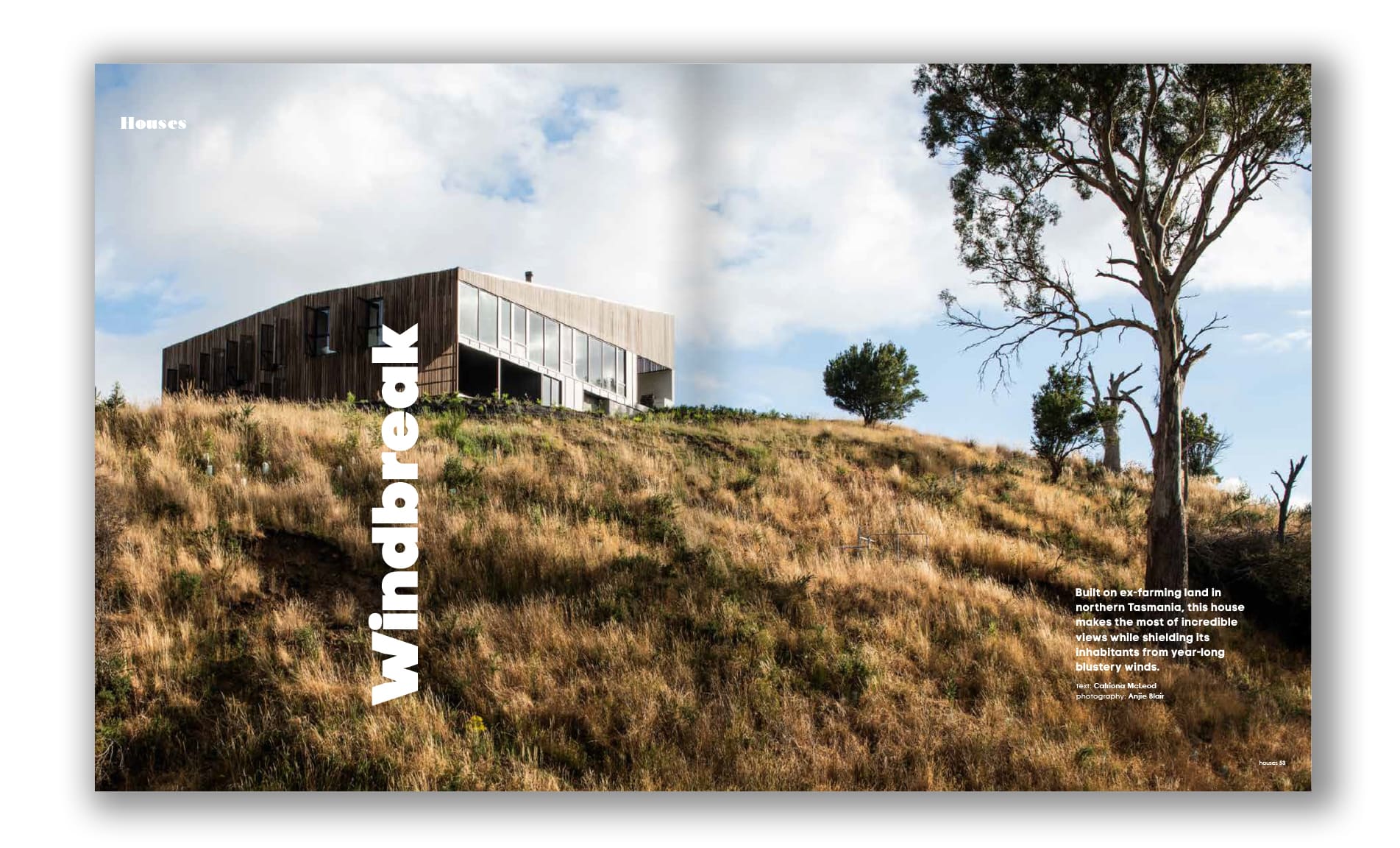 And for our final house feature, architect Matthew Eagle had site impact, material usage and energy consumption front of mind when he set about designing Lemontree Lane House in an eco-village in Queensland.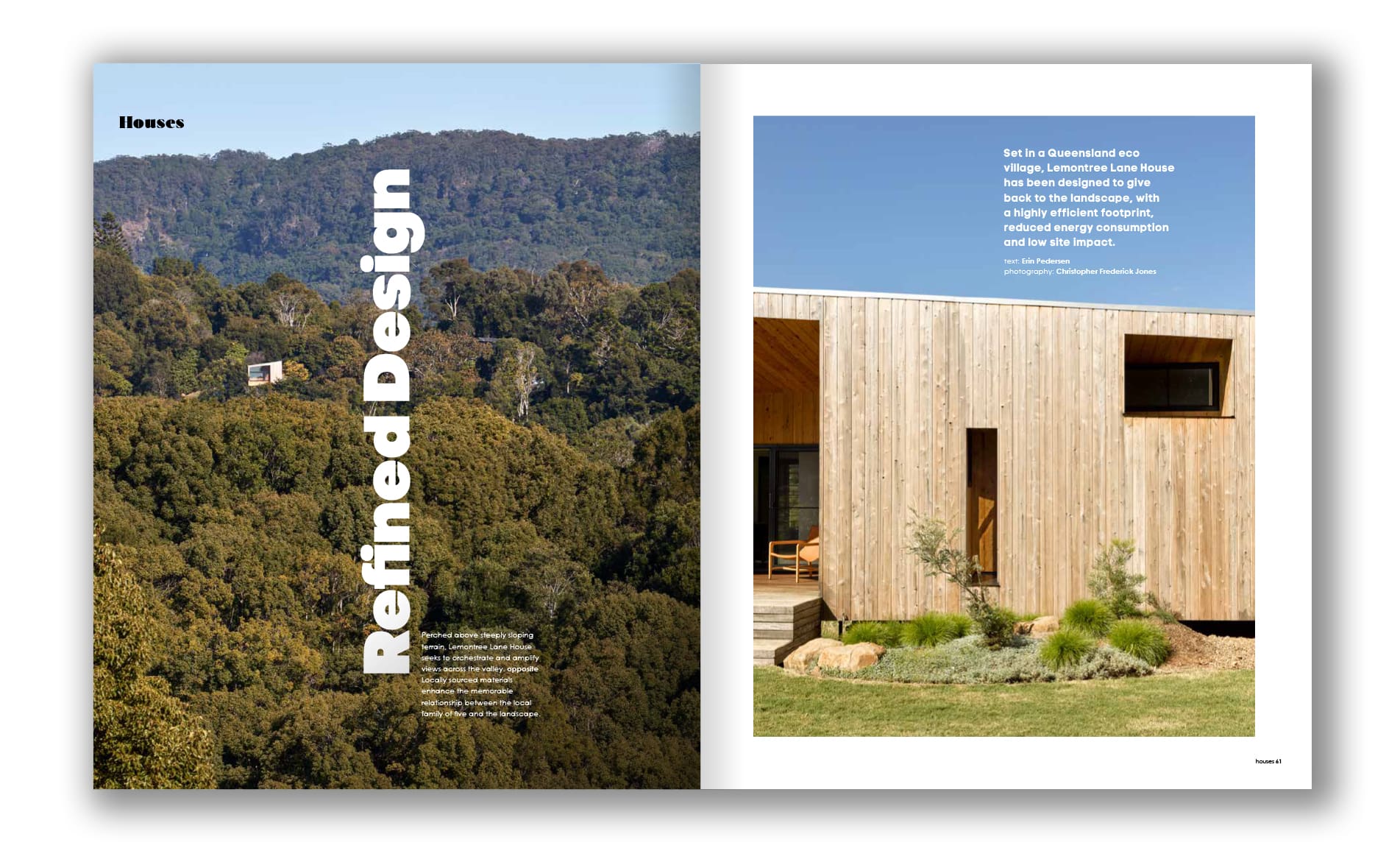 Our garden articles both look to the power of regeneration. In the first, meet two Sydneysiders who have upturned traditions and proved sceptics wrong with an ethical approach to farming and land regeneration, and an award-winning EcoHut to boot.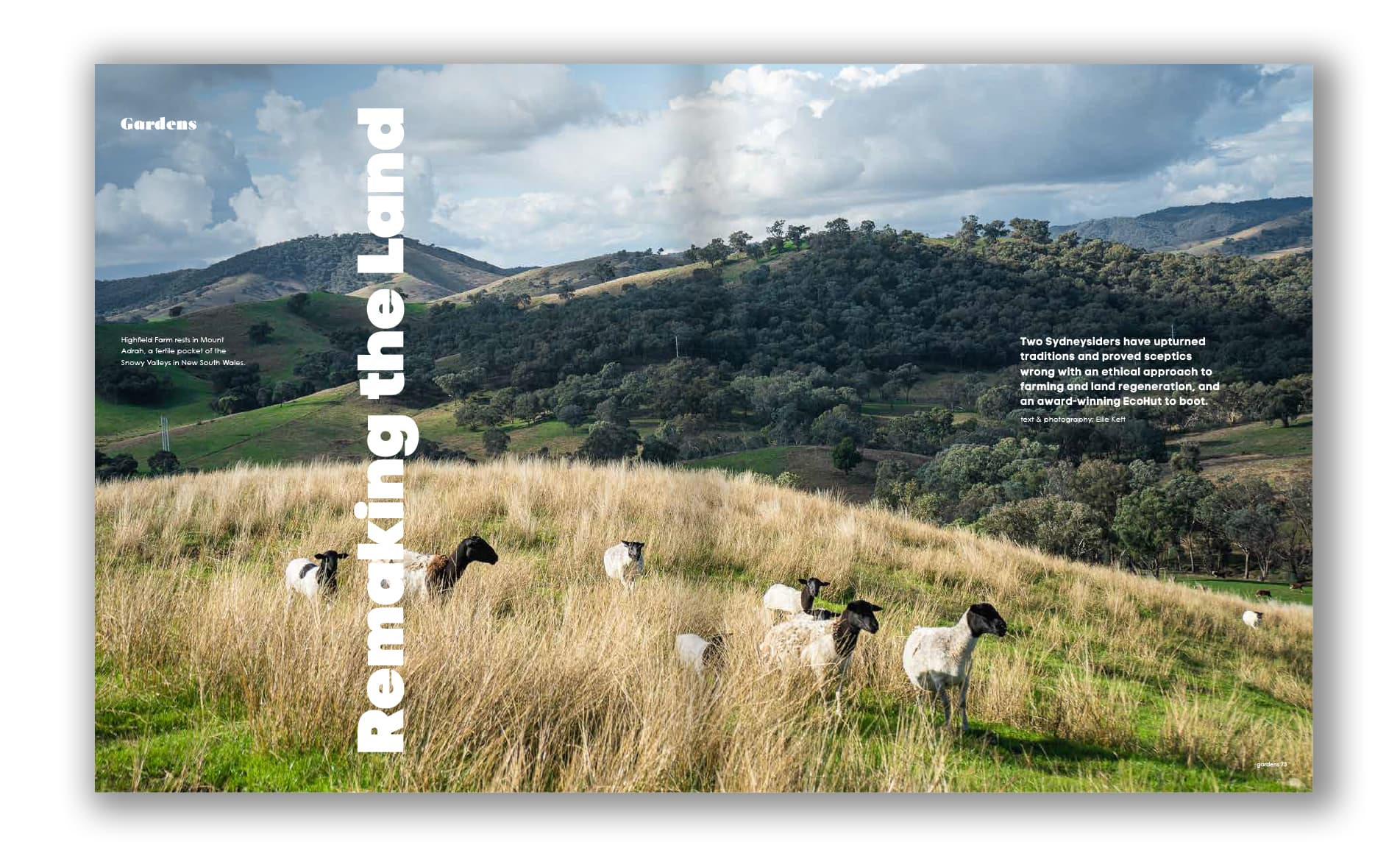 In the second garden feature, conservationist and urban gardener Ann Scoles has transformed the garden of her new house in the suburbs into a regenerative project rich with native plants, a fern garden, veggie patch and returning microbial life.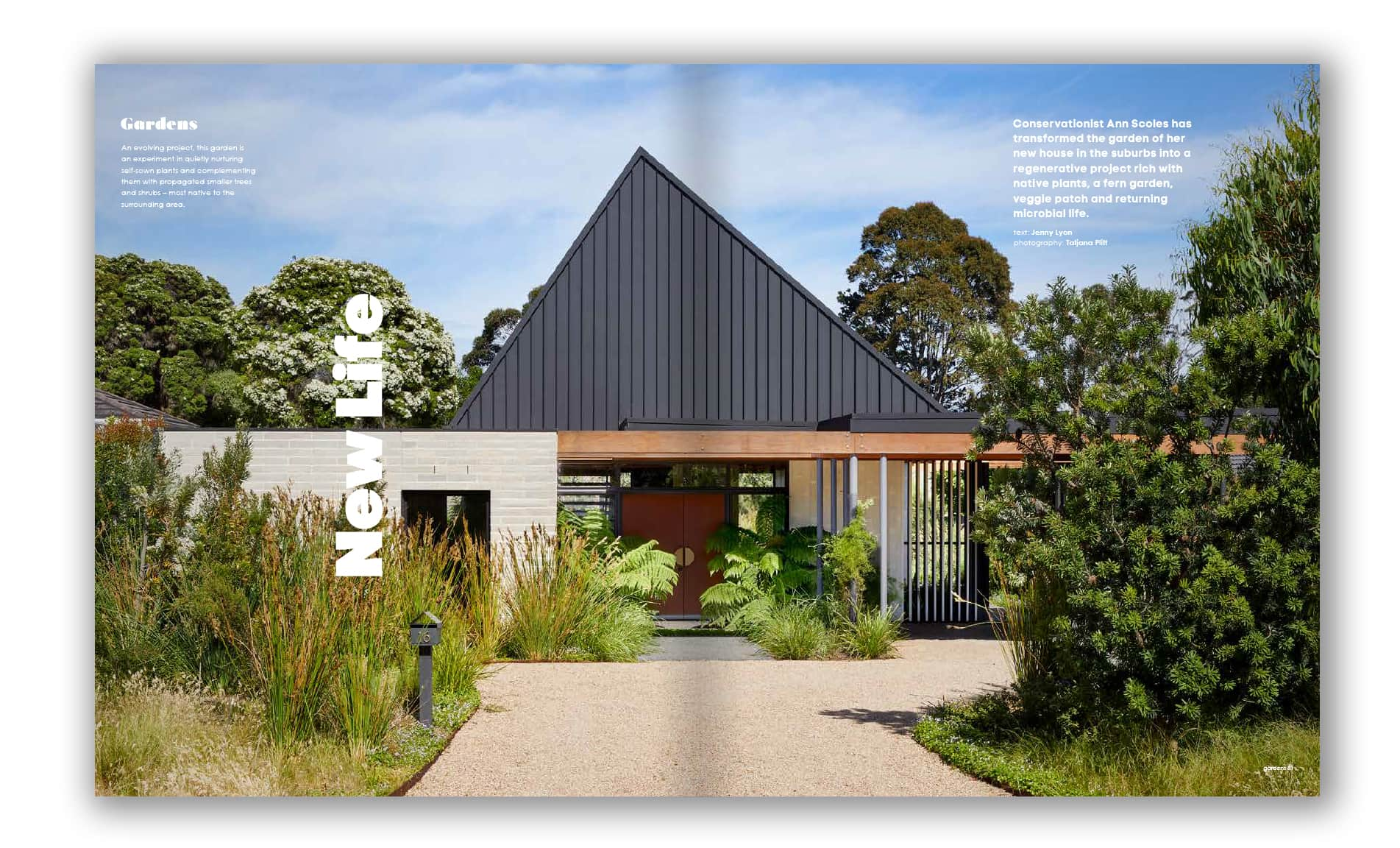 And finally, for our travel feature we take a trip to the Grampians/Gariwerd, visiting a series of hike-in cabins along the stunning Grampians Peaks Trail, designed by McGregor Coxall and Noxon Giffen.
And of course, our regular segments Upfront and Upfront Garden share a curated spread of projects, products or creations that we love. Plus, explore this issue's Permaculture Tips by Karen Sutherland from Edible Eden Design, and The Skybox by Gerald Melling from Melling Architects in What I Like About You.
Issue 86 comes out 30 June. Order on its own or as part of a subscription.