INVERT 2017
IMG LINK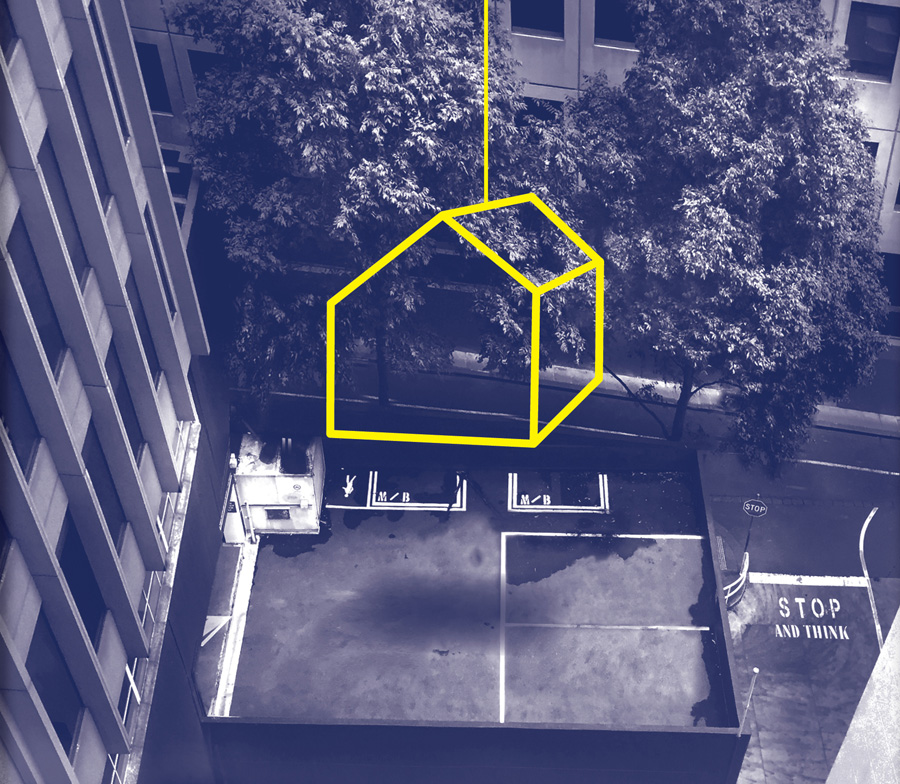 Green magazine, in collaboration with MINI and the City of Melbourne, is excited to present MINI LIVING – INVERT, an exhibition and series of talks analysing the importance of sustainable, small-scale architecture.
From 4-8 October, MINI and green will be taking over a small space in Melbourne's CBD. Green magazine is currently inviting leading and emerging architects from Australia and New Zealand to submit plans and a 1:20 scale model of the site to explore the design potential presented by unconventional spaces.
A brief has been created for the six-by-ten-metre footprint, which is located at the rear of 200 Little Collins Street, Melbourne. The space will be reimagined as a home suitable for a young family of four.
Given the unique spatial characteristics of the location, the architects must consider construction logistics in their designs. Most important for the harmony of an inner-city home, their designs must also include some kind of garden vegetation.
The chosen models and designs will feature in a one-week exhibition, to be presented alongside a series of talks hosted inside an on-site greenhouse in October. RMIT Master of Architecture Design Studio students will also be participating, and there will be a concurrent exhibition at the university. These entries will be judged by City of Melbourne principal architect Garry Ormston and Vanessa Bird, Victorian Chapter President, Australian Institute of Architects, with the selected design displayed along with the architect's models at 200 Little Collins Street.
Tamsin O'Neill, editor of green magazine, said: "green magazine has always had an interest in small scale, residential projects and this opportunity will bring together some of our favourite architects working in this space. We hope that the exhibition will provide inspiration to those considering tackling issues of scale, urban sprawl and livability."
MINI Australia general manager, Tony Sesto, commented that he is pleased to exhibit an adaptation of MINI's global initiative in Melbourne, Australia. "Creative use of space is at the heart of the MINI DNA. MINI LIVING allows us to apply this philosophy to a small footprint within the urban landscape," said Sesto.
"We are excited to work with both green magazine and City of Melbourne to bring these values to our shores and challenge the best architectural minds from Australia and New Zealand to respond to the MINI LIVING – INVERT brief," he said.
City of Melbourne Environment Portfolio Chair Councillor Cathy Oke said creative and innovative designs could help respond to the challenges facing our city.
"Our city is growing everyday so the City of Melbourne is always keen to foster and encourage high quality, sustainable design to cater for our residents of the future."
Talks
Each of the architecture practices participating in MINI LIVING-INVERT will talk about their designs over two nights on site at MINI LIVING-INVERT.
Thursday October 5 at 6pm:
Archiblox
Studio Edwards
Austin Maynard Architects
Dreamer
Panovscott
Steffen Welsch Architects
RMIT architecture student
Friday October 6 at 6pm:
Ben Callery
David Luck Architecture
David Vernon Architect
Edition Office
Folk Architects
Wolveridge Architects
Zen Architects
The talks are free but bookings essential:
Thursday Bookings
Friday Bookings
mini.com.au/mini-news/mini-living-invert/

About MINI LIVING.
MINI LIVING is an initiative launched in 2016 as a creative platform for MINI to develop architectural solutions for future urban living spaces. Last year, MINI LIVING showcased visionary concepts for shared and collaborative living/lifestyles/working in urban areas through the installations MINI LIVING – Do Disturb (at the Salone del Mobile in Milan) and MINI LIVING – Forests (at the London Design Festival). MINI LIVING – Breathe is the third installation created as part of the initiative.
MINI will show a further MINI LIVING installation at A/D/O in New York in the second half of 2017.