The Tea Room
IMG LINK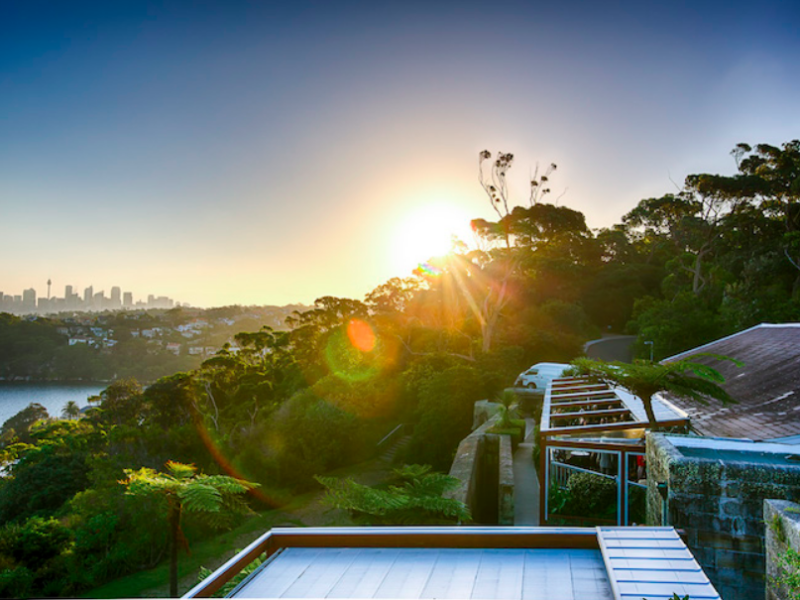 When The Tea Room at the Gunner's Barracks in Mosman was in need of a face lift, Proprietor Manny Spinola and architect Thomas Spangenberg turned to Blindmaster to create an all weather retractable roofing solution for the outdoor terrace, to ensure all year round patronage for high tea as well as a guaranteed venue for functions and weddings.
The solution was the bespoke Corradi Pergotenda Twin retractable roofing system, wrapped around with motorised ZIP tracked straight drop clear PVC blinds and Bromic electric and gas heating. The masterpiece was fabricated in the factory in Bologna, Italy and installed to mm perfection on site and on time in readiness for the planned grand opening wedding.
Despite Sydney weather showing its true form with 100km winds and driving torrential rain, the Corradi system handled it without issue such is its strength and durability. The guests gathered on the terrace whilst candles flickered gently and vows were exchanged all whilst the weather was wreaking havoc outside.
Hundreds of cucumber sandwiches and countless popped champagnes bottles later and the Corradi structure still looks and functions like the day it was installed.