Acclaimed International Artist Alvaro Catalán de Ocón Joins Futures Collective for MDW
IMG LINK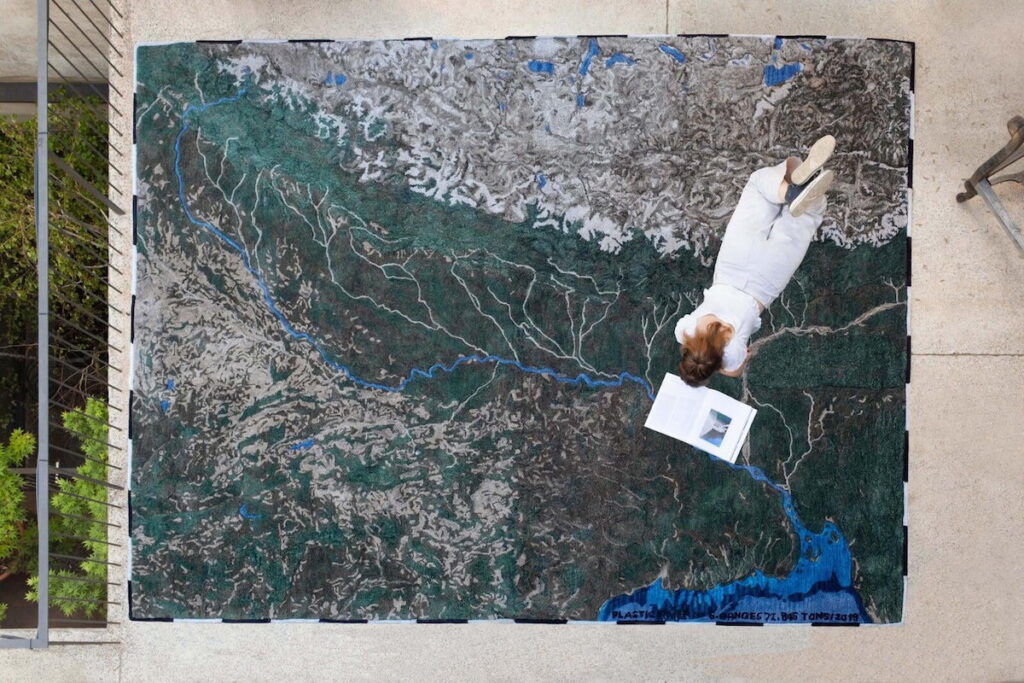 Futures Collective for Melbourne Design Week 2022 is a multi-faceted Sustainability narrative for our time.
Bringing together award-winning local designers Jon Goulder, Broached Commissions, Fiona Lynch Studios, Authentic Design Alliance, Otomys Gallery, and international juggernauts Álvaro Catalán de Ocón and Lucy Kurrein, Spence and Lyda are doing what they do best: elevating the mindful spaces we inhabit with crafted pieces of exceptional beauty and meaning, while showcasing the creators, makers and stories behind them. All with a distinctive view to the preciousness of time, talent and planet.
Melbourne Design Week | 17th-26th March 2022
Opening Hours
Weekdays 11-6*
Late Thursdays 11-8
Saturday 19th 11-6 / Saturday 26th 11-4
Sunday 11-4
*Closed Monday 21st | Closing 4pm Tuesday 22nd March
Address
Villa Alba Museum,
44 Walmer Street Kew
EVENTS
Alvaro Catalán de Ocón presents 'Plastic Rivers'
24th March 2022 | NGV Members Lounge
Acclaimed international designer Alvaro Catalán de Ocón presents 'Plastic Rivers' – his latest collection following the success of PET Lamps.
During this unique NGV event, visitors will explore the premise and process behind this ambitious sustainability effort at the intersection of cultural and planetary preservation. A not to be missed opportunity to hear one of the leading innovators of our time.
An initiative brought to you by Spence & Lyda. Q&A wrap up moderated by Anne-Maree Sargeant Authentic Design Alliance for the Futures Collective.
Futures Collective: Meet the Designers
19th and 26th March 2022 | Villa Alba Museum, Kew
An exclusive tour with the leading design minds behind Futures Collective, showcasing their work and the process and philosophies behind them.
This tour will provide patrons with an intimate opportunity to connect with the stories and mission behind each piece within the collective narrative, all while enjoying the remarkable interior of Villa Alba Museum.
Futures Collective: After Hours
22nd March 2022 | Villa Alba Museum, Kew
Headlining the Futures Collective Showcase, this after hours event offers the rare opportunity to hear Alvaro Catalán de Ocón present the Plastic Rivers story amidst the works themselves – launched at Super Salone Milan 2021, this will be the inaugural Australian presentation: Melbourne Design Week 2022.
Headline talks with Alvaro will be followed with music and an opportunity to meet with and view Alvaro's works, as well as the work of fellow Futures Collective co-participants Fiona Lynch and her new collection, Jon Goulder with his Innate 2.0, as well as Broached Commissions and Authentic Design Alliance, and the evening's host Fiona Lyda.