First ever green roof terrace frontage in Australia
IMG LINK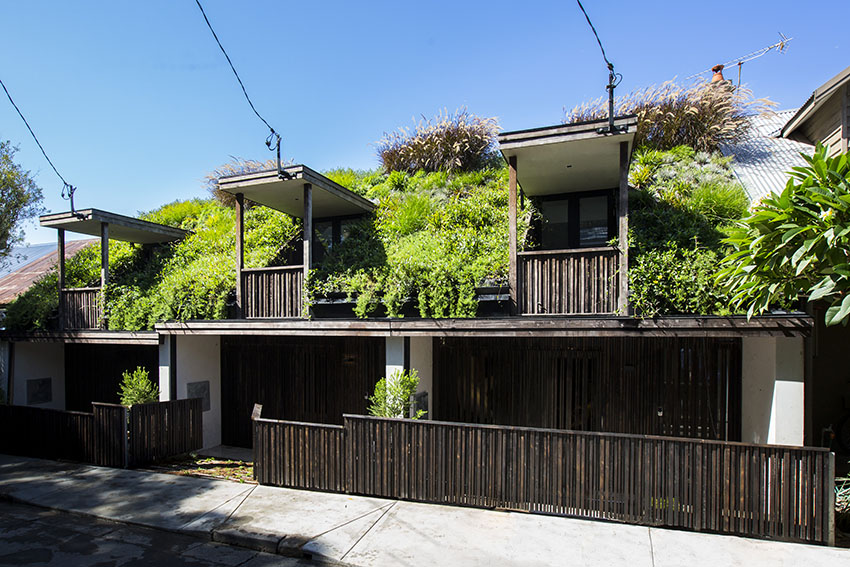 88 Angel St is the first ever green roof terrace frontage in Australia. NSW Minister for Planning, Rob Stokes, will officially open the completed development at 6pm on 14 April 2016 at a Grand Opening party.
The three brand new eco-houses feature native living roofs, solar power, motorized retractable glass roofs, Japanese burnt timber cladding, and a whole host of uber sustainable features you might expect to see on a private commission, but not on a speculative development project.
Oliver Steele, the architect, builder and now developer behind 88 Angel says, "The aim is to demonstrate to the property industry that it's possible to deliver exceptional sustainability outcomes within a conventional business model."
"This is my life's work. I've spent the past 20 years building up a design & construct business that has won HIA and MBA awards for 5 years running; all with the aim of bridging the gap between a productive economy and a healthy environment."
"Seeing Angel St come together so successfully makes all the challenges worthwhile and invigorates our team for future projects.Our next adventure will be 11 sustainable apartments in Redfern."
The centre house will be auctioned on 7 May 2016. Oliver Steele will be guiding open house tours at 11.30 am on Saturday 16, 23 and 30 April.
More information can be found here