Environmental Film Festival Australia begins next week
IMG LINK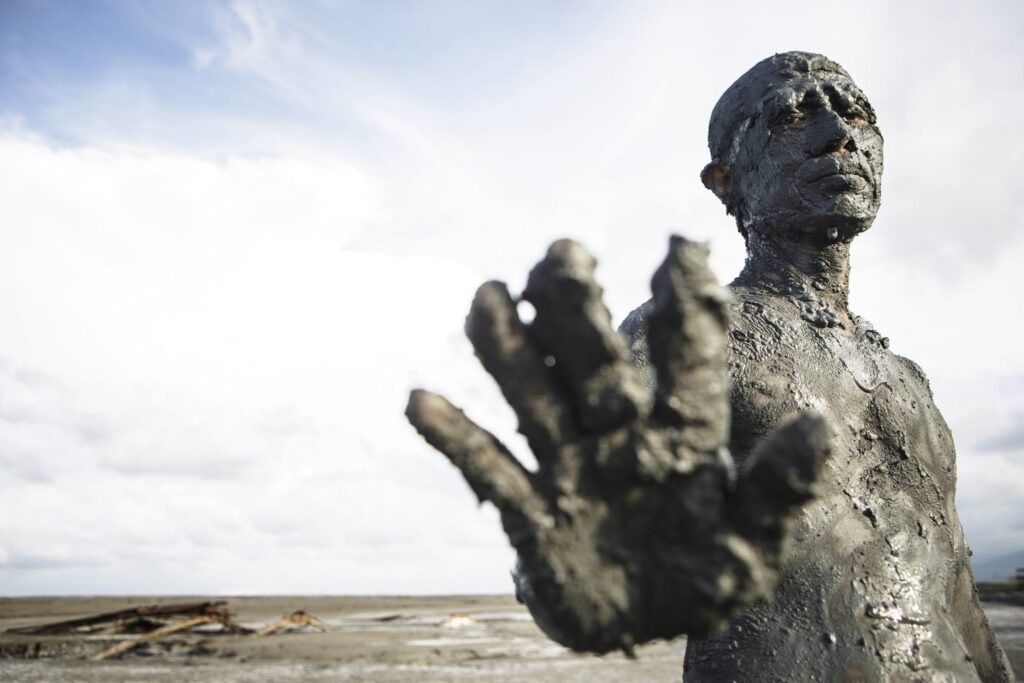 The environment is set to take centre stage at cinemas around Melbourne next week, with the Environmental Film Festival Australia (EFFA) announcing its 2019 program.
This year marks EFFA's biggest festival to date, with a record total of 44 feature, short, experimental and, for the first time, kids' and youth films selected from 18 countries, including Australia.
This year's festival shines a light on reluctant heroes fighting for justice and action. MÁXIMA sees a Peruvian grandmother's fight to save her land from the world's largest gold producer, taking her all the way to Washington, while INTO THE JUNGLE sees a Melbourne conservation couple move to remote Papua New Guinea to save the critically endangered Tenkile tree kangaroo from extinction.
The impact of climate change on people's health and mental health also features prominently in this year's films. MOSSVILLE: WHEN GREAT TREES FALL sees US man Stacey Ryan battle severe illness and depression as the real estate around his home becomes a toxic wasteland, snapped up by petrochemical companies, as he literally becomes the last man standing. While THE HOTTEST AUGUST, billed as the 'Humans of New York' approach to environmental filmmaking, exposes the many ways 'everyday' New Yorkers are responding to the changes around us – from the optimists, to the deniers, to the futurists.
The brutality of industry on local communities – and on the environment – is pervasive in this year's festival. GRIT traces the impact of a catastrophic mud tsunami in East Java which continues to flow 13 years on, believed to be caused by drilling for gas. French film, THE TIME OF FORESTS (LE TEMPS DES FORÊTS), highlights the impacts of maintaining 80 per cent of rural forests for factories rather than as countryside.
The stories of Indigenous peoples from around the world feature heavily in this year's festival, with a third of all films including Indigenous perspectives.
TITIXE – an intimate portrait of a Mexican family who lose their beloved patriarch, and with him, generations of agricultural knowledge – questions what we all stand to lose when Indigenous peoples' connections to country are lost. This question will be explored in a special panel discussion with local Indigenous Elders and leaders, including Wurundjeri Elder, Uncle Bill Nicholson.
EFFA also celebrates the beauty of the world around us. THIS MOUNTAIN LIFE delves into the spiritual connection between people and place, humans and nature. It follows the first female duo to trek 2300 kilometres through the Coast Mountains in British Columbia to Alaska. This documentary was made by Canadian filmmaker, Grant Baldwin, who will attend this screening for a 'Meet the Maker' Q&A.
Baldwin will also appear as part of EFFA's Industry Insider sessions – connecting screen practitioners and documentary lovers alike to the filmmakers behind top international and Australian environmental, natural history and impact-driven documentaries.
Baldwin will deliver 'Shoot, Edit and Score with Impact', discussing his multidisciplinary approach to filmmaking, and sharing insider information behind his work, including the award-winning THE CLEAN BIN PROJECT, JUST EAT IT: A FOOD WASTE STORY, BBC's PLANET EARTH and THIS MOUNTAIN LIFE.
EFFA's other Industry Insider Session, 'Women With Impact: Sparking Environmental Action Via Documentaries,' features three preeminent women producers, writers and directors behind some of Australia's most iconic environmental, nature and impact-driven documentaries and campaigns. Sally Ingleton (ACID OCEAN), Anna Kaplan (2040) and Tosca Looby (MAGICAL LAND OF OZ) will discuss the role that documentaries play in changing our attitudes, thinking and behaviour concerning the environmental challenges we face. This panel will be hosted by Monash University's Belinda Smaill.
Inspired by children and young people demanding climate action and justice around the world, EFFA is this year offering its first dedicated kids' sessions. A KIDS' SHORTS + SEED PLANTING WORKSHOP will be delivered with CERES, discussing the themes of waste, pollution and land conservation, and a magical screening of BACKYARD WILDERNESS 3D at IMAX Melbourne will be introduced by wildlife educator, Mike Alexander.
EFFA is also screening youth activist film YOUTH UNSTOPPABLE with a Youth Forum led by an organiser of the Melbourne arm of the global schools strike, empowering young people to have their say and demand action for the future.
The impact of climate change is explored at home and abroad through the AUSTRALASIAN SHORTS and INTERNATIONAL SHORTS collections, all the way to the Arctic, with QUEEN WITHOUT LAND highlighting the fight for survival by polar bears.
This year, EFFA is also exploring the built environment around us. CITY DREAMERS celebrates the work of pioneering women architects in North America who have changed city planning models to be more green and socially-just over the past 70 years. This film will be followed by a panel discussion with leading local women architects and city planners, including Australian Institute of Architects Immediate Past President Clare Cousins and architect and 3000acre board member, Kate Dundas.
EFFA Director, Brooke Daly said it was fitting that this year marks the festival's biggest program to date.
"With an unprecedented global groundswell of everyday people of all ages campaigning for climate action, EFFA is proud to deliver its biggest festival to date, tapping into this critical conversation, and providing the information, perspectives, tips and tools needed to make change."
"In addition to showing the best environmental films from Australia and abroad, a highlight of the festival is the calibre of people who speak at our screenings. This year more than 30 environmental thoughtleaders, experts and activists will share their knowledge to help our audiences curb their environmental impact."
"The theme of this year's festival is SEE. CHANGE. In addition to being a pun on the idyllic 'sea change' which is increasingly threatened, this theme is also a call to action. 'See' films which will empower you with the perspectives, facts and tools needed to help you enact 'Change', the change we all need to make to protect our precious planet."
"With kids' sessions, youth sessions, sessions celebrating Indigenous connections to Country, sessions highlighting the environmental challenges we face, but also celebrating nature as a reminder of why we must act now, we encourage everyone – from activists to the enviro-curious – to join us at EFFA 2019," Daly said.
EFFA 2019 will screen at Cinema Nova, Palace Westgarth, IMAX Melbourne and Kaleide Theatre, with Industry Insider Sessions held at State Library Victoria. EFFA 2019 runs from 24 October – 1 November. For the full program and ticketing information visit: effa.org.au