Fender Katsalidis receives carbon neutral certification
IMG LINK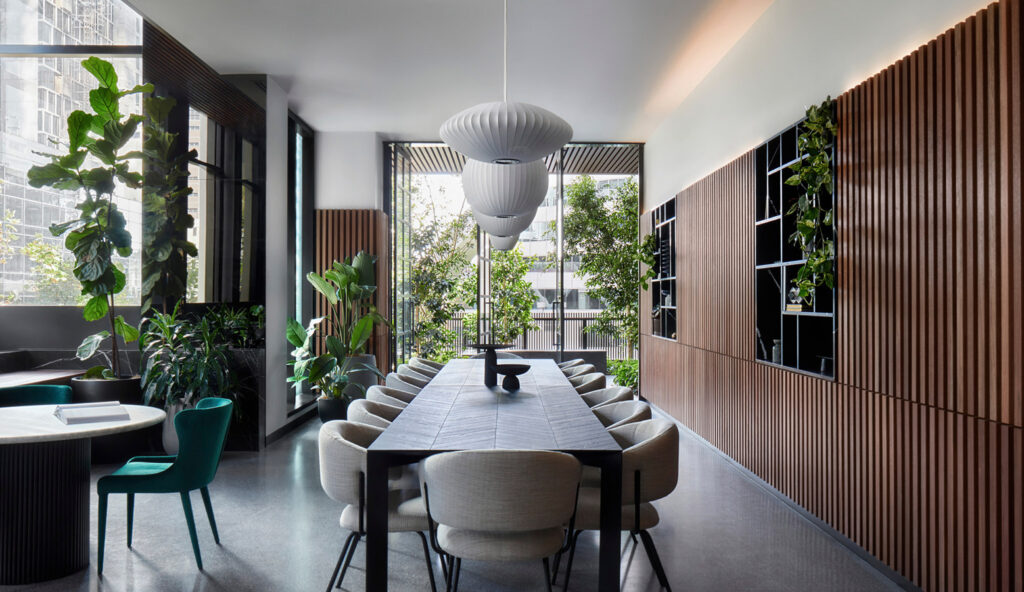 Fender Katsalidis has received carbon neutral certification from Climate Active as the practice moves toward implementing sustainability initiatives across all projects and its operations.
This move makes Fender Katsalidis the largest architecture firm in Australia to receive this certification and shows how all design and business activity across multiple states can be sustainable.
A Federal Parliament standing committee on infrastructure, transport and cities found that Australia's built environment accounts for almost a quarter of the nation's greenhouse gas emissions and more than half of electricity consumption, a figure that Fender Katsalidis is striving to change.
New work that the practice takes on will be focused on achieving net zero outcomes and the business itself will offset its total carbon dioxide equivalent into programs with the greatest impact.
"We are willing to play our part in reducing carbon emissions through effective and measurable efforts and encourage others in the industry to do the same," says Chris Johnson, principal at Fender Katsalidis.
"Architects create buildings and spaces for us all, so we recognise the power we have to positively impact the environment, both local and globally, to move toward a healthy and sustainable future for as many people as possible.
"In line with our values, we are proud to be certified carbon neutral and align with many of our clients who are placing sustainability at the forefront of their buildings," Johnson adds.
The certification is key in keeping organisations accountable for their actions and efforts in maintaining carbon neutrality.
In addition to its immediate actions, the practice aims to achieve the following:
– Life cycle emissions on all of its buildings will be individually optimised through the design process, so that they too can be carbon neutral certified (by December 2025)
– All projects will be regenerative or have net positive impacts (by December 2030)
The practice has completed noteworthy sustainable projects across Australia that have involved innovation and many firsts for the country. These include:
– NewActon precinct in Canberra, featuring a 6-star Green Star design rating for the commercial building and an average NatHERS rating of 8 stars for the residential apartments
– Paragon, residential tower in Melbourne with Australia's largest vertical solar system
– Midtown Centre, Australia's first full commercial building join through an adaptive reuse process that saves 37 per cent carbon emissions compared to a new build
More information on Fender Katsalidis becoming certified carbon neutral can be found at climateactive.org.au