Documentary celebrates the work of architect Richard Leplastrier
IMG LINK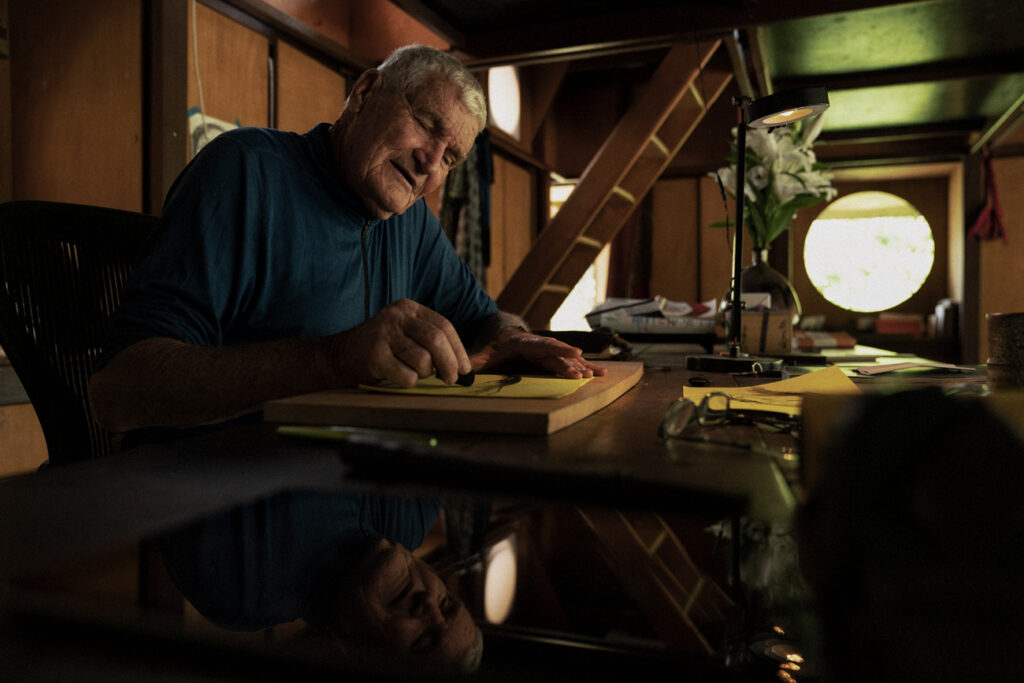 Revered by architects around the world, Richard Leplastrier's search for beauty in his career is interwoven with his own life in a bush camp on the edge of Sydney.
This documentary about Australian architect Richard Leplastrier was filmed over 15 years. It began with the filming of the design and construction of a house in the Blue Mountains, and expanded to filming at houses in Leura, Watsons Bay and Balmain, with visits also to Kyoto and the Sydney Opera House, combining to make a powerful portrait of a seminal figure in Australian architecture.
Richard Leplastrier is regarded as one of Australia's finest architects, yet he's anything but a household name. Shunning the limelight, he tucks himself away in his one-room home in a remote estuary north of Sydney only reached by boat.
Leplastrier is the architect's architect, refusing to become a 'starchitect'. And while he designs beautifully crafted houses for his clients, his own lifestyle is closer to camping.
The documentary follows the very private but charismatic Leplastrier as he designs the Blackheath house that epitomises what he has learnt over 50 years. It looks at the influence of his mentors – Jorn Utzon (Danish architect of the Sydney Opera House), Australian artist Lloyd Rees and Japanese professor Masuda Tomoya.
The film also explores the groundbreaking Bilgola house, designed by Leplastrier in 1974. Acknowledged as one of Australia's most beautiful houses, Leplastrier says he was "hard wired into aesthetics being the only thing" when he developed its radical design. The house has no glass and no windows, principles that Leplastrier also incorporated into his own home.
The documentary moves from architecture to family life; from the construction of the Blue Mountains house to other extraordinary houses at Balmain, Watsons Bay and Leura; and from the Sydney Opera House to Kyoto. It includes animated sequences of Leplastrier's house plans and drawings.
The stunning houses Leplastrier designs for his clients are in contrast to his own bush camp where the family eats and sleeps on the floor. "That's a lesson learnt not only from Japan," says Leplastrier, "but most Pacific Islanders live like that. You can do with a house half the size."
The world premiere of the documentary is scheduled to be broadcast on the ABC in Australia on 12 May 2020, and the longer Feature Version will screen on ABC iView afterwards for 30 days. Screenings outside Australia will take place in 2021.