DesignOffice's Pop Down Bar
IMG LINK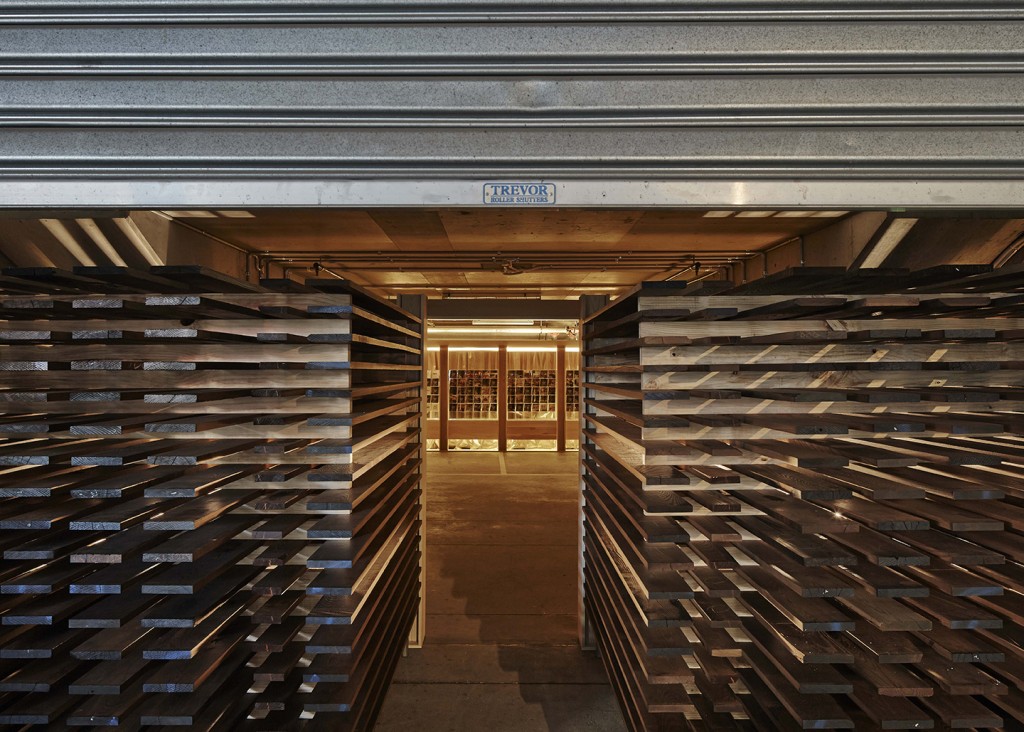 Winner at IDEA 2015 and recipient of a high commendation at the Eat Drink Design awards 2015, DesignOffice's Pop Down Bar in American ash has been repurposed to highlight the environmental impact of American hardwood use.
The Pop Down Bar was unveiled in 2014 as the launch venue for the 2014 Eat Drink Design Awards in Melbourne. The basement of Space Furniture in Melbourne's Church Street was transformed into an immersive bar by architecture studio DesignOffice.
Created in collaboration with The American Hardwood Export Council, Britton Timbers, Space Furniture and Architecture Media the bar was crafted from thermally modified and natural American ash. Lined in gold fabric with muted lighting, the glamorous setting became the venue of choice for Melbourne's design community during Melbourne Indesign in 2014.
At the Eat Drink Design awards in Melbourne this month, guests were given a gift of a tray in repurposed American ash used to create the Pop Down Bar.
The volume of hardwood in America's forests has more than double in the last fifty years and annual growth far outstrips harvest. The vastness of the resource, combined with these rapid growth rates, means that the ash used to create 650 trays would be replaced by new growth in less than one second.
Director of AHEC for Oceania, Roderick Wiles comments: "We have found designers to be fascinated by the concept of replacement rates of the wood they use. There is a misperception that cutting trees is a bad thing – in fact sustainable management of the forest resource means that trees harvested at their peak of life become carbon stores in whatever they are used for and that the forest remains healthy and productive. Harvesting trees makes way for new trees to grow and in the United States, they are growing at a much faster rate – currently 2.4:1 – than they are being cut". He adds "We'd like to congratulate DesignOffice on their well deserved awards and it's great that this temporary bar can now live on in the homes and on the desks of designers in Melbourne in the form of the trays".