DENFAIR reveals plans for 2017
IMG LINK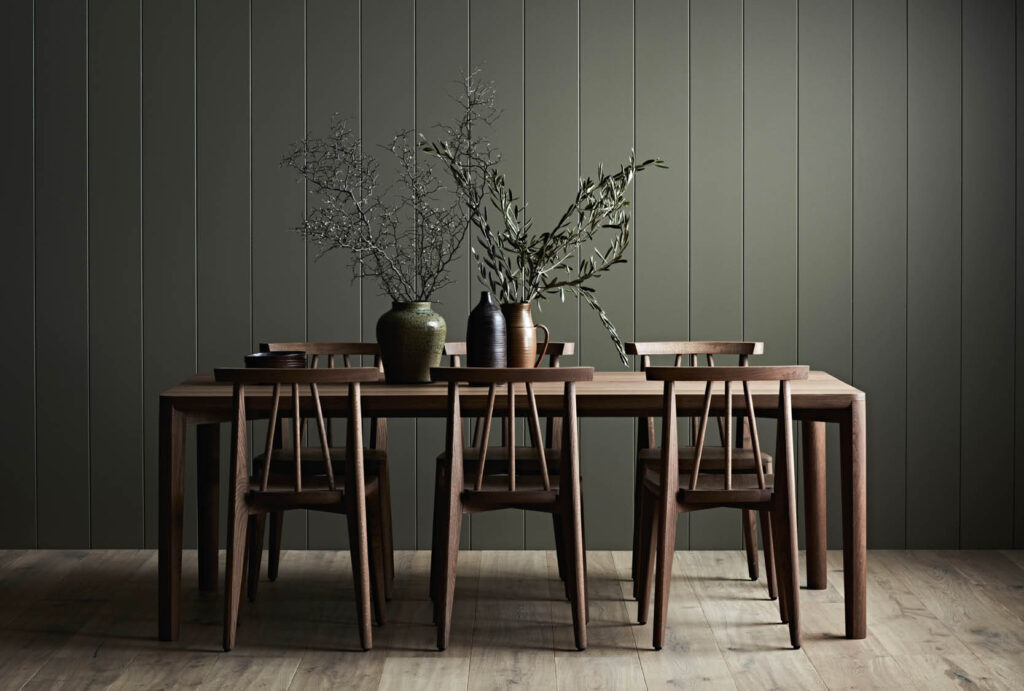 One of Australia's best design industry events of the year, DENFAIR, has announced details of the 2017 plans including an expansive collection of curated local and international design brands, a national exhibition platform for emerging designers and creative collaborations with some of Australia's most celebrated designers.
Since its first edition in 2015, DENFAIR has quickly become a pivotal date on the Australian design calendar with this year's dates confirmed as 8-10 June.
Held over three days, design professionals and their clients are invited to attend industry days on Thursday and Friday while Saturday will be open to a targeted public audience. DENFAIR will be located at the Melbourne Convention and Exhibition Centre.
The event is almost fully subscribed with the majority of exhibitors re-signing to showcase new product ranges including Cult, Ajar, Zuster, Space, Mokum, Domo, Anibou, Great Dane, Fred International and Meizai to name a few. In addition, many new names will make an appearance such as Dedon, Designer Rugs and Bang & Olufsen.
DENFAIR Co-Founder, Thibaud Cau-Cecile said the team continues to work hard to ensure the event maintains its status as Australia's premiere design event.
"The show will increase again in size by 30 per cent and we are committed to ensuring every single exhibitor is of the highest standard and every partnership and activation offers something exciting for our visitors," said Cau-Cecile.
"Every aspect of the show experience is highly considered and design-driven – from the cafés and restaurants to the installations and creative activations," he said.
The founding premise for DENFAIR is to promote the best authentic design from around the world and highlight Australia's talented pool of designers. Co-Founder Claudio Oyarce said the show would continue to protect Australian designers from the replica industry.
"At Denfair we do not support replica," said Oyarce. "In Australia there is a lack of protection for designers so we need to stand firm and only promote and showcase originals," he said.
Highlights:
Front/Centre
To promote new Australian design, DENFAIR is putting emerging designers at the forefront with Front/Centre – an initiative that invites representing entities across Australia to present the best and latest craft and design in their region to collectively map a new frontier in Australian design. In 2017 participants include Craft ACT, Artisan – Centre for Queensland Craft & Design, JamFactory, Designed Objects Tasmania (DOT) and Workshopped in association with Australian Design Centre (ADC).
Creative Director Alexi Robinson said of the initiative: "Our mission is to make DENFAIR accessible as a powerful business platform to designers at the early stages of their career, nationwide. Working closely with representing bodies at the helm of new ideas in their respective locale is an integral part of this"
Sound Precinct
The Sound Precinct is a new category for DENFAIR exploring the world of design-driven sound and acoustic products and their shifting hierarchy in architectural space. The adjacent Sound Lounge as an extension to the Sound Precinct will act as a café space and creative installation.
The Gallery
Australia's leading art galleries such as Michael Reid, Flinders Lane and independent artists such as Kerry Armstrong will exhibit their latest work at The Gallery. New in 2017 is the Art Bar – a social gathering place and conceptual intervention to capture the mood of this destination category.
Supply
The Supply section has been expanded due to visitor demand and will showcase covetable designer objects with a strong focus on "Art de la Table" to celebrate the worlds of design and food culture coming together. A pop-up photography shoot and live styling will occur during the event and visitors can expect a dose of nature in Dose Café.
Textile District
The Textile District offers an inspiring journey across woven, knitted and printed materials for interiors – from high-end contemporary producers to local emerging brands – as well the Textile Café, a place to relax and recharge.
Restaurant, Oyster Bar & Cafe
In 2017, DENFAIR recognises the outstanding achievements of Designer of the Year (IDEA Awards 2016) Fiona Lynch by inviting her to interpret the DENFAIR Restaurant, Oyster Bar & Cafe experience. Renowned for her artistic approach, Fiona Lynch excels in achieving beautiful and genuine outcomes with each project attracting significant media coverage in national and international titles.
Dates:
Thursday 8th June
Open to professionals and their clients: 10am – 6pm
DENFAIR awards and DENFAIR party: 6pm – late
Friday 9th June
Open to professionals and their clients: 10am – 6pm
Saturday 10th June
Open to professionals and public: 10am – 5pm