CouriersPlease and Manrags launch textile recycling service
IMG LINK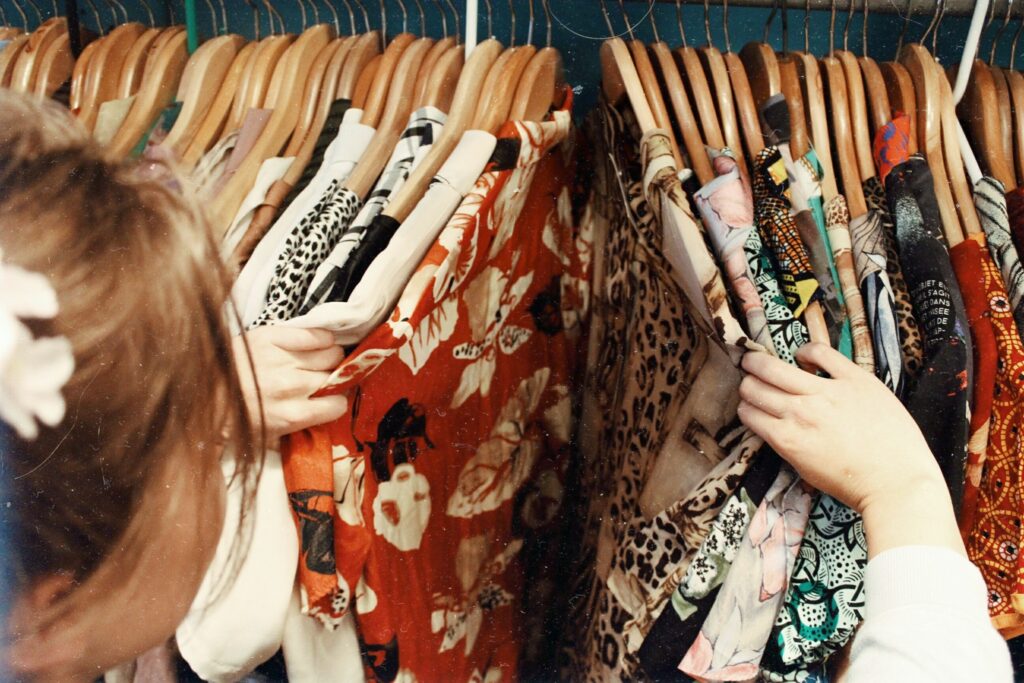 Aussie households can now have their unwanted old clothes, shoes and textiles picked up from home – at a desired time convenient to them – to be recycled. The streamlined self-service digital textile collection service has been launched by leading parcel delivery service CouriersPlease (CP) and sustainable sock company Manrags.
Off the back of Manrags' recently-launched textile recycling initiative, whereby old textiles are received from consumers for reuse or recycle to give items a second life, the company has joined forces with CP to launch a direct-to-consumer textile collection service that can be booked online by the customer. The new program is offered on the Manrags website and is powered by CP's self-service returns solution, Boomerang, where consumers can directly book and schedule a pick-up of their old textiles from their front door at a time of their choosing.
CP partnered with Manrags because of their aligned mission to create a sustainable future. For CP, the partnership is the first of several sustainability initiatives it is implementing over the next 12 months, as part of the company's green focus.
Around 60 000 tonnes of unusable donations to charities in Australia are sent to landfill each year, with over $13 million spent in waste management by charity and opportunity shops alone.[1] Every kilogram of goods kept out of landfill through recycling and reuse prevents three-four kilograms of greenhouse gasses polluting the air. Manrags has kept more than 30 tonnes of clothing out of landfill to-date, through its textile recycling program, and during the height of the pandemic received more than 20 tonnes of textiles in just six weeks. Through the CP partnership, Manrags will be fast-tracking its textile recycling program and has set the bold challenge to prevent 500 000 kilograms of greenhouse gas emissions by 2022.
How the CP Boomerang and Manrags partnership works
The Manrags and CP partnership removes any potential barriers between consumers recycling and reusing goods – such as charities not accepting donations or not for re-use items – through the self-service Boomerang portal. To book a textile collection service, consumers 'purchase' their collection on the Manrags website for $25, which allows for up to 10 kilograms of unwanted textiles to be picked up from their home. Upon registering their details and receiving confirmation of their payment, customers will receive a redemption code from Manrags that will enable them to book their textile collection via the Boomerang portal. This allows them to directly book a textile pick-up at a time which suits them. Customers then package up their old textiles into a box for a CP franchisee to collect from their home.
The CP Boomerang process makes it simple for Aussies to recycle old clothing, linen and shoes through the direct-to-consumer digital collection service. In exchange for organising a pick-up, consumers receive a $25 credit with Manrags the first time they participate, to redeem at the Manrags online store.
CP's sustainable future
In addition to the digital textile recycling partnership, CP is rolling out a textile recycling point at all manned depots around the country. There will be CP- and Manrags-branded wheelie bins and signage positioned at each to educate and encourage the uptake of the recycling program among its employees. All CouriersPlease franchisees and employees have recently commenced using the service to recycle their old uniforms as well as drop off their previously loved textiles from home.
Paul Roper, Chief Commercial Officer at CP, says: "CouriersPlease is striving to make all aspects of our business greener. As such, we will be rolling out several sustainable initiatives over the next 12 months as we strive to become a carbon-neutral carrier. We're thrilled to embark on this journey and partner with Manrags – an organisation which is so passionate about eradicating textile waste in the country – and see Boomerang, Australia's first self-service returns portal, used as a 'green' solution. Boomerang makes the recycling process easy for Australian households to have their preloved textiles collected without needing to leave home. Aussies simply pack up their items in a box, no bigger than a suitcase and no more than 10 kilograms, and a CP franchisee collects it from their door.
"To contribute even further and encourage our people, our CP franchisees will have their old uniforms shredded and turned into new useful pieces through Manrags' recycling program. It will play a big role in our overarching environmental strategy aimed at reducing our carbon footprint."
Michael Elias, founder and managing director of Manrags, says: "Our new partnership with CouriersPlease is a further step towards making the textile recycling process accessible and seamless for the public. There's no reason for clothing, shoes and linen to end up in landfill now as we've created a fast and seamless pick-up experience for households. We then sort through the items and allow charities to access anything in good condition, while the remaining items are prepared for repurposing. For instance, jeans can be made into tote bags and aprons, recycled to create new yarn or shredded to create insulation or stuffing for pet beds. At Manrags, we have set the goal to prevent 500 000 kilograms of greenhouse gas emissions by 2022. Together with CP and their Boomerang service, we believe we can achieve this goal and take giant steps to eradicate textile waste in Australia."