Coming to Shelter in January
IMG LINK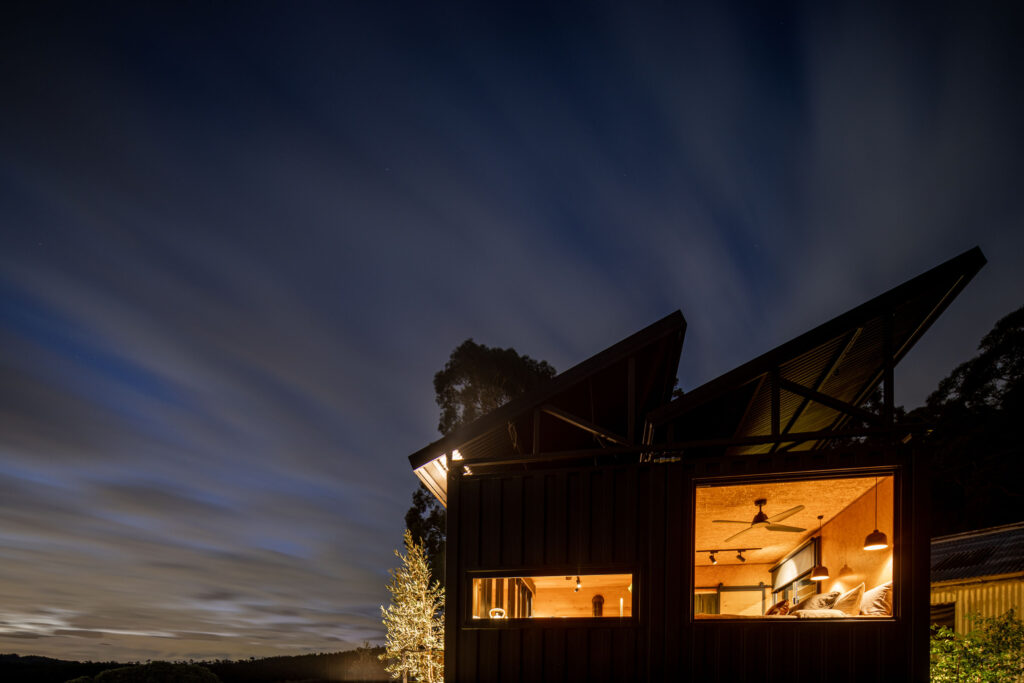 SHELTER is the home of inspiring design and architecture content. The global streaming service's content encompasses everything from stories of design, to deep dives into sustainability, history, and the greatest architects of our time. It offers audiences a range of fascinating 'must-watch' options from feature length films to television series; short series; Shelter Originals; and premium magazine video content from iconic brands like green magazine. Shelter also has a range of flexible subscription options, with a 12 month subscription now available.
We have a great bundle of fantastic architecture & design presents to kick off 2022; including the World Premiere of Shelter Original TINY SPACES on Jan 17.
But first up for Shelter in January is a portrait of one of the most important Canadian architects of the twentieth century: ROGER D'ASTOUS.
A student of the great American architect Frank Lloyd Wright, D'Astous would go on to design a number of Montreal landmarks, including the Château Champlain hotel, Beaubien métro and the Olympic Village for the 1976 Games.
Étienne Desrosiers' documentary follows the architect's professional journey from the early '50s to the late '90s, through interviews with D'Astous' sons, former work colleagues and homeowners of his designs.
Exploring the modernist architecture giant's bold and striking designs, ROGER D'ASTOUS is a touching and vivid study of one of Canada's trailblazing architects; whose work dreamed of a better built environment in our post-global era.
"Nothing is impossible; everything can be beautiful!" – Roger D'Astous.
THE POWER OF THE ARCHIVE: RENZO PIANO
Next for Shelter this month is a deep dive into the fascinating archive of the Renzo Piano Foundation and Studio, with THE POWER OF THE ARCHIVE: RENZO PIANO.
A Pritzker Architecture Prize winning architect, Renzo Piano is renowned for his designs of globally recognizable buildings, including Centre Georges Pompidou in Paris, The Shard in London, the Whitney Museum of American Art in New York and the Stavros Niarchos Foundation Cultural Center in Athens.
After observing the construction of a Shinto Temple during a visit to Japan, Piano was inspired to mirror the tradition of passing on building techniques and artisanal expertise from one generation to the next through a living archive of his work; and in 2004 created the Renzo Piano Foundation in Genoa.
"Young people need to understand that ideas don't come about in a really complicated way. Being an architect means sharing creativity. If it isn't shared, you can't survive, there's no other way around it." – Renzo Piano
After delving into these stunning archives, film maker Francesca Molteni quickly realised she needed to shine a light onto the incredible drawings, publications and models stored within.
"A few years ago, when I began delving into the Renzo Piano archives, it dawned on me how powerful these materials were that no one paid much attention to over the years," she said. "I began studying a story of industriousness that no one had ever told, one that is in danger of disappearing.
Through the drafts, sketches, models, renderings and drawings all housed in 3,000sqm of a converted factory in Genoa, the documentary explores the distinct placidity and lightness reflected in the identity of the Piano, and central to his way of thinking and working.
Shelter Originals World Premiere: TINY SPACES
And from some of the largest, grandest designs in the world, next we head off the grid and into rural Victoria, and go inside the beautifully remote, intimate and simple shelters of TINY SPACES.
This exclusive to Shelter series looks into four unique small houses that blend clever architecture with absolute minimalism in unity with the native bushland.
From a 100-year old renovation of a Tobacco Kiln amongst the trees of the Victorian High Country; to a shipping-container retreat nestled within a 160-acre flower farm in the Dandenong Ranges; to a thrilling and dramatic sculptural creation within the rugged Breakneck Gorge: TINY SPACES is an adventure into some of Victoria's true hidden gems.
Featuring architects Kate Fitzgerald, Whispering Smith Architects, Kate Walker, Brett Robertson and  David Nicholson, TINY SPACES is the perfect escape into the beauty of minimalism seamlessly interwoven with the natural surrounding environment.
Guest Curator: Graham Hiemstra
Finally for Shelter this January, Founder & Editor of Field Mag Graham Hiemstra has curated a guest collection of titles; from the remote to the intimate.
Field Mag is a modern outdoor lifestyle publication for lovers of good design and the great outdoors based in New York City with a mission to inform and inspire readers to get outside and explore the world around them.