Awly shows Christchurch leadership with 5 Green Star rating
IMG LINK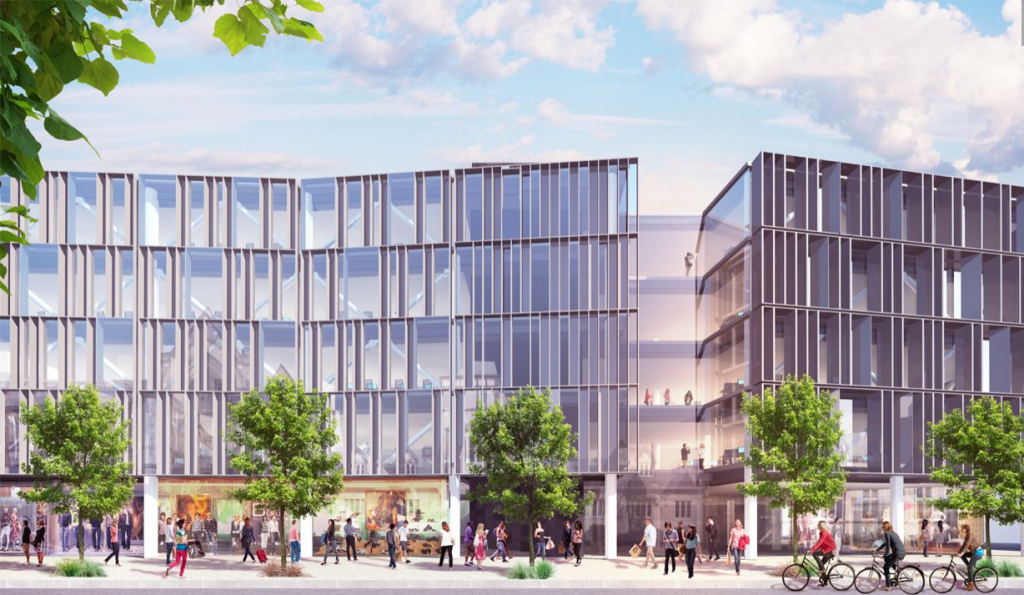 The new Awly Investments' development in central Christchurch has achieved a 5 Green Star Design rating – the first building in the city post-quakes to attain the rating.
The five-storey, mixed-use development, at 287-293 Durham St, was designed by Warren and Mahoney, and will house offices and retail across three linked buildings. It is due for completion in early 2016.
Among the many sustainable features are a high-performance façade with solar-control glazing and tailored external shading, base isolated structure for greater seismic resilience, and a highly efficient air conditioning system.
Green Star is an independent rating system that assesses buildings' environmental aspects across a range of criteria, at both Design and Built stage, and is certified by the New Zealand Green Building Council (NZGBC). A 5 Green Star rating denotes New Zealand excellence.
NZGBC CEO Alex Cutler says that in the aftermath of the earthquakes, the idea of rebuilding sustainably was often put in the 'too-hard basket' – but green buildings deliver good returns for owners and provide attractive environments for tenants, so are a vital part of drawing businesses back to the central city.
"This Green Star rating is a milestone in the rebuild process, and it's great to see a developer recognising that sustainability is an investment worth making," says Ms Cutler.
"The value of an independent rating such as Green Star, is that it gives external assurance to both owners and tenants, that the building has met sustainability criteria."
Anna Yeo, a director of Awly Investments, said a high rating green building was important to the company because it wanted to help create a sustainable future for Christchurch.
 "We wanted to create an exceptional, uncompromising building, and we feel that the award is recognition of this. We want to provide a building of which our tenants can be proud and that will work for them to provide cost efficiencies."
Helen Weideman, office leasing specialist with Colliers International, says that Awly wanted to set a new benchmark for premium buildings in Christchurch.
"Green buildings are starting to come back onto the agenda in Christchurch and tenants are increasingly interested in the efficiencies that they offer. The owners of the Awly building are long term investors and having a sustainable building was important to them."
Weideman is in negotiations with several parties interested in the Awly building.
Features of the Awly Building:
Oriented for sun with a well-insulated thermal envelope

The façade has solar-controlled glazing and external shading tailored to each of the three linked buildings

Greater resilience and seismic security through the use of base isolators. These reduce swaying and shaking during an earthquake, helping to limit damage to the building

Diagonal seismic bracing provides lateral stability and is visible through the building façade. They make an architectural statement that this building belongs to a more structurally robust, post-earthquake city

Central courtyard with green spaces

Internal design maximises outlook and natural light

Highly efficient, flexible air-conditioning system that uses energy-saving EC fan coils

All offices feature LED lighting and occupancy sensors.
There has been one other Green Star rating issued in Christchurch since the earthquakes, when the Forte Building gained a 4 Green Star custom rating last year. Several further projects are targeting Green Star.
The Green Star accredited professionals on the Awly project were Ben Masters and Alan Barbour of Beca.