Australian Cities conference comes to Adelaide
IMG LINK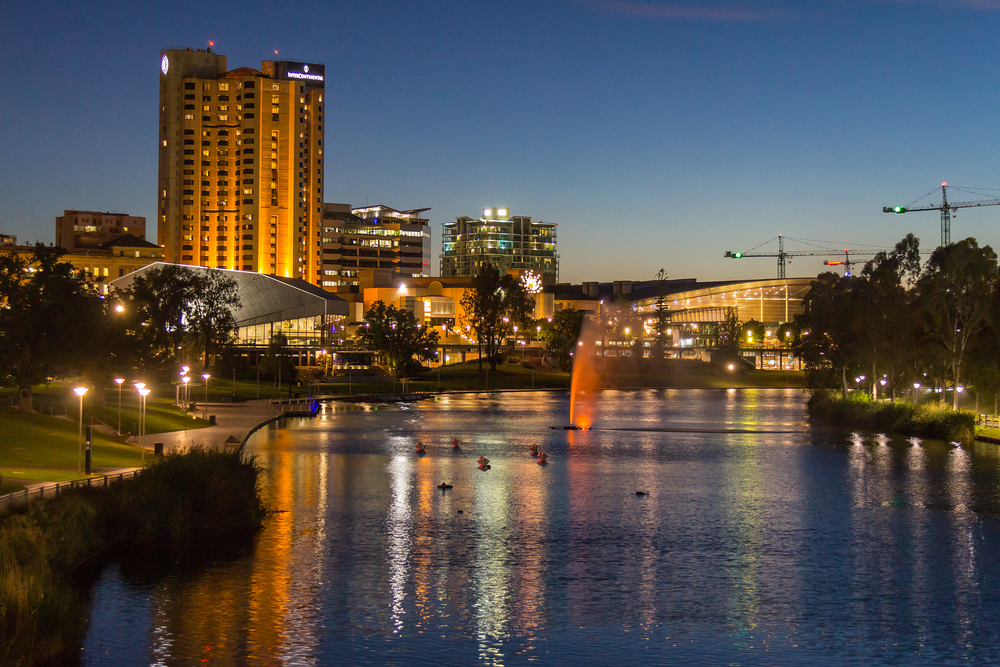 With predictions that the Australian population may double in the present century and that both Melbourne and Sydney will have around eight million people by 2050, how we manage the development of our cities will be crucial.
Every two years, experts in urban research from the Australian Cities Research Network meet to consider these issues at the State of Australian Cities Conference (SOAC).
This year SA's three universities will play host to the 2017 SOAC Conference on November 28-30.
With hundreds of papers to be presented at the conference, the key themes to be explored this year include housing affordability, the resilience of Australian cities to environmental impacts, climate change and growing social diversity.
UniSA School of Art, Architecture and Design's Emeritus Professor Stephen Hamnett says one of the biggest, long-term challenges facing Australian cities, is climate change and how we reduce our impact on the environment.
"We need to do better in designing our cities and we need to pursue renewable energy policies that encourage more use of public and active forms of transport to reduce our emissions and to make our cities healthier," Prof Hamnett says.
"Adelaide has a particular challenge in this respect with the recent national census confirming that we have retained our title as 'Australia's car capital', with more people going to work in their cars than in any other major city."
Prof Hamnett says the Commonwealth Government needs to have a national policy for settlements, rather than simply allowing market-led development to concentrate growth in a handful of very large cities.
He believes intergenerational inequity needs to be addressed also by effective intervention in Australia's highly speculative housing market.
A key feature of the conference is the Public City Lecture, to be delivered by Associate Professor Libby Porter of RMIT.
Prof Porter's lecture – From an urban country to urban Country : Confronting the cult of denial in Australian cities will focus is on Indigenous planning issues.
Several key events will be hosted at City West campus during the conference including a free public lecture, the Tom McKenna lecture, commemorating the 100th anniversary of the First Australian Town Planning and Housing Conference and Exhibition which took place in Adelaide.
"While the world was still gripped by war in 1917, a significant conference took place in Adelaide to consider how towns and cities could be planned in future to prepare for a better society," Prof Hamnett says.
Delivered by the University of New South Wales' Professor Robert Freestone, the lecture will be held in conjunction with an exhibition on the 1917 events coordinated by UniSA's Associate Professor Christine Garnaut.
You can register online for the Tom McKenna lecture The Flight of Time: The Significance and Legacy of the Adelaide Planning Conference of 1917. It is a free event commencing at at 5.45 on November 28.
Professors Hamnett and Freeston have also edited a new publication to be launched at the conference entitled Planning Metropolitan Australia.
To find out more about the SOAC conference, go to soac2017.com.au.