September 2020
IMG LINK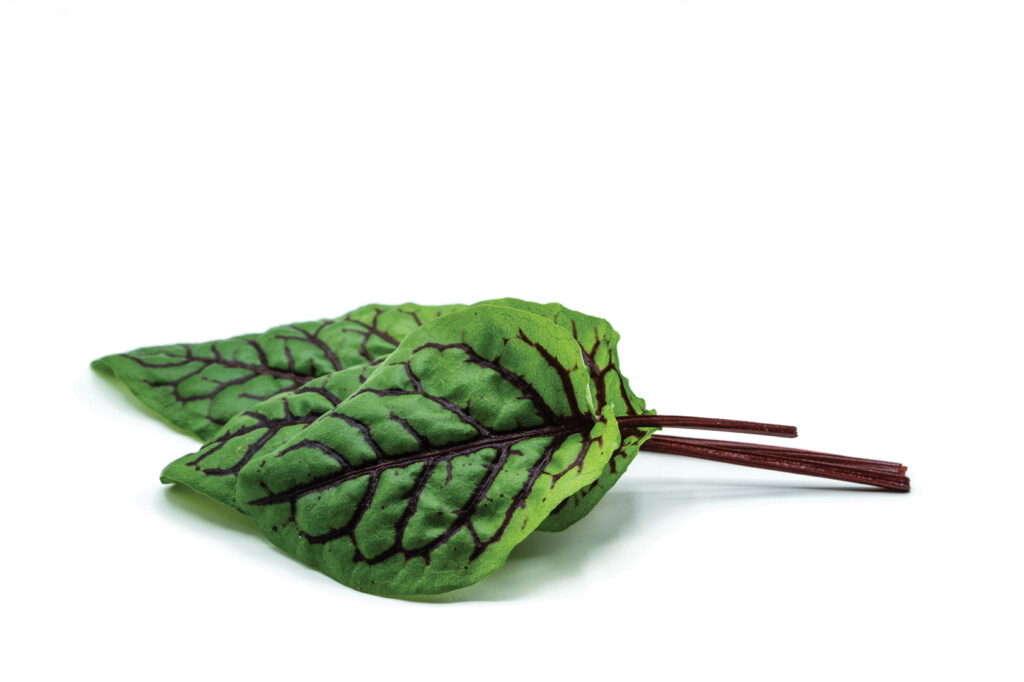 Karen Sutherland's regular permaculture tips.
It's easy to think that permaculture only applies to those with large gardens or country properties, but there are many things you can do in small space gardens using permaculture principles. As always, start and carry out your actions with thoughtfulness, to get the best result for the energy you're putting in. In the produce garden, this means growing plants that can be referred to as 'cut and come again', so that the harvest is ongoing or repeated, maximising production in your small space garden. Once your plants have been growing for a few weeks, you can harvest a leaf or two from each plant that has at least five or six leaves, then wait until the number increases again before the next harvest. It's best to always harvest leaves from the outside of the plant first, especially as these often drop over time to the ground and are then unable to be used. This is harvesting that works with the plant's natural growth habits to avoid waste. Keep your harvest going with fortnightly feeds of homemade worm tea and liquid seaweed.
Here are some leafy greens and herbs that are ideal to grow in small food gardens. French sorrel, also called lemon sorrel, is able to be grown in sun or some shade and can be harvested leaf by leaf, lasting for many years in the ground or in a pot without needing to be replaced. Remove any flowering stems if they appear in spring as this will take energy away from the plant. Leaves have a strong lemony flavour, and can be torn and added to salads, chopped and used as a tangy garnish, or added to mixed cooked greens. Silverbeet or rainbow chard; or if you have a lot of shade, grow perpetual spinach, which is really a member of the silverbeet family and tolerates shade well. Silverbeet generally lasts six months if planted in spring or autumn and you'll usually need to replace it then as it will go to seed at the change of seasons.
Flat leaf parsley is a staple of any food garden, both for its flexibility of use and its nutritional value. Parsley prefers to grow in the ground, but can also be grown in pots or containers. Like silverbeet, parsley moves with the seasons, and will have a changeover each spring and autumn. If you give at least one healthy plant space to flower and set seeds, waiting until they are ripe and brown before removing the plant, you can sprinkle them around your pots or garden and be assured of future generations of parsley for a long time to come. The trick to ensure a year-round parsley harvest is to remove the flowering stems of most of your plants, only allowing one or two to flower, so you can keep harvesting from the others until you have new small plants produced by self-seeding that are large enough to harvest from.
Flower growing is just as important in a small garden as in larger gardens, to help attract beneficial insects, even if only in a small way. Permaculture teaches us to get as many uses out of any plants as possible and you can do this by choosing some flowers that are edible and have medicinal uses. Nasturtiums are an easy-to-use edible flower, but are usually only known and grown in their Triffid-like trailing form. For a small garden, look for compact or mounding nasturtium varieties, such as Empress of India. I've also found when I've grown it that this variety lasts longer than the usual six months of the trailing varieties. Nasturtium flowers make wonderful landing pads for a variety of insects, and the flowers and young leaves are a peppery addition to salads. Use the larger leaves as mini serving dishes for salsa or salad on a plate. Yellow nasturtium flowers also are a great source of lutein, helping to prevent macular degeneration if eaten regularly. Nasturtium flower buds, as well as unripe green seeds, can be pickled and eaten as you would capers.
Another wonderful edible flower for a small space garden is calendula, or English marigold, bringing cheer with its sunny yellow or orange flowers. Choose simple, old-fashioned, single petalled varieties rather than fluffier 'double' flowers, which are more accessible to pollinators and beneficial insects. Calendula petals can be plucked from a flower and sprinkled over salads or used as a garnish, tossed into scrambled eggs for some extra colour and interest, dried gently and added to tea blends, or made into a soothing balm for irritated skin or small cuts, as outlined in the Permaculture Tips in green magazine issue 73.
Attracting beneficial insects into a small garden can be difficult if there are few places for them to shelter. Why not make your own insect hotel to give a variety of insects a place to call home? I've been amazed at the interesting array of insects that have appeared in my garden since I installed a couple of these hotels into a shady spot on a fence, including the intriguing native wasp-mimicking bee. Find or build a small timber box for the main structure, or you can use a large offcut of PVC pipe or similar, allowing for lengths of the filling material to be 150-millimetres long to give insects enough space. You'll need to attach a roof with a small overhang, to keep rain out of the hotel. Fill the internal space of the hotel with a mix of materials, so as to attract different insects, cutting everything to an even length and avoiding any treated timber or other potentially toxic materials. Bamboo is ideal, whether garden stakes or pieces fresh from the garden – just ensure that you have a hole at the front as of course there are partitions throughout each length of bamboo. Old wood offcuts can be used with holes drilled into them. Collect some plant stems with pithy interiors, such as wild fennel stalks, a plant often found growing along creeks. Bind bunches of thinner pieces together with string, to make installation easier. All hole sizes should be between three and 13-millimetre diameter for Australian native bees. More information can be found at aussiebee.com.au
Specs