AFDA winner – innovative use of LED technology
IMG LINK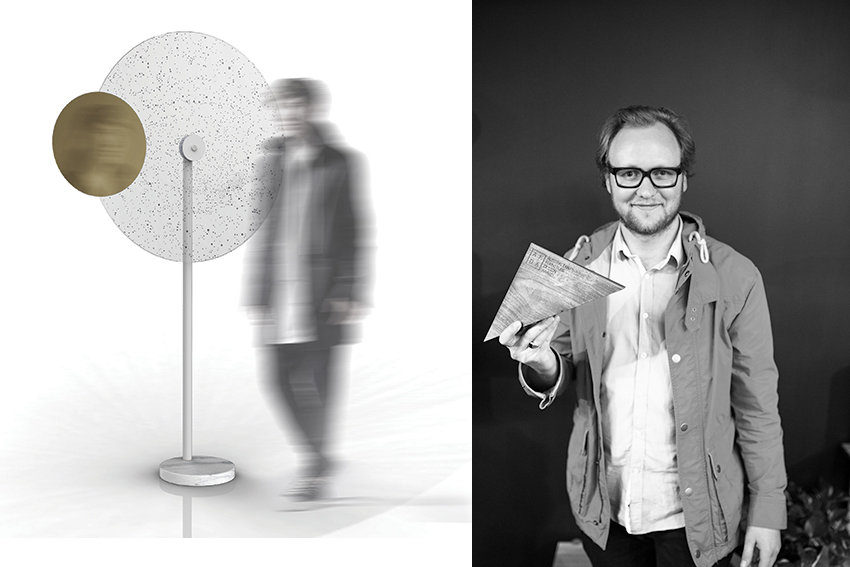 Stylecraft and JamFactory are delighted to announce that the winner of the 2015 Australian Furniture Design Award is Sydney-based designer Seaton Mckeon.
Seaton Mckeon studied Industrial Design at the University of New South Wales in Sydney. He has worked across product design, experience design, way finding, transportation, and urban design and is currently In-house Industrial Designer at Bluesky Design Group.
Mckeon was chosen from the six finalists who were shortlisted from more than 150 entrants. The finalists were flown to Adelaide to present their prototypes to the judging panel consisting of Jon Goulder, Creative Director Furniture Design Studio, JamFactory; Tony Russell, Brand Director, Stylecraft; Nick Mitzevich, Director, Art Gallery of South Australia; Fenella Kernebone, Presenter and Journalist; Rosina Maria, Principal, Woods Bagot. Through the intensive process the judges were specifically looking for originality, innovation and evidence of the designer's professional capability.
The Sun The Moon and Me, is a free-standing light and mirror that portrays a map of stars in the night sky. The moon is represented by a mirror reflecting the viewer's image within the scene. As someone who grew up in the country, Mckeon makes the observation that there aren't enough stars in the city at night. The work evolved from this initial idea.
The judges were impressed by Mckeon's conceptual approach and innovative use of LED technology. The piece offers time to reflect on the human condition and one's place in relation to the stars in the universe. "It is mindful design," Kernebone said. The judges were impressed by the clear way Mckeon conveyed his design thinking and how it is expressed in the prototype.
As the inaugural winner of this important biennial award, Mckeon receives $20,000 in cash and the opportunity to work with JamFactory's Furniture Studio over the next 12 months to develop a new piece through to commercial production, and ultimate distribution through Stylecraft showrooms across Australia and Singapore. Mckeon will receive royalty income from the work developed for as long as it remains in production.
JamFactory's CEO Brian Parkes says, "We're really looking forward to testing and prototyping ideas with Seaton and to working with some great South Australian manufacturers to commercially produce the work." Stylecraft's Managing Director Anthony Collins adds, "We know from many years of representing Australian designers that the level of market exposure we're offering will create even more opportunities for the winner."
In addition, Mckeon's winning prototype The Sun The Moon and Me, will be purchased by the Art Gallery of South Australia for its permanent collection.
This prototype, along with those of the other five finalists, will be on display at Stylecraft's showroom in Adelaide until 20 July and then at Stylecraft showrooms around Australia over the coming six months.
The other finalists were Gavin Harris, NSW; Charles Wilson, NSW; Penelope Forlano, WA; Samuel Wright, WA; and Elliat Rich, NT.