The Seas That Bind Us
IMG LINK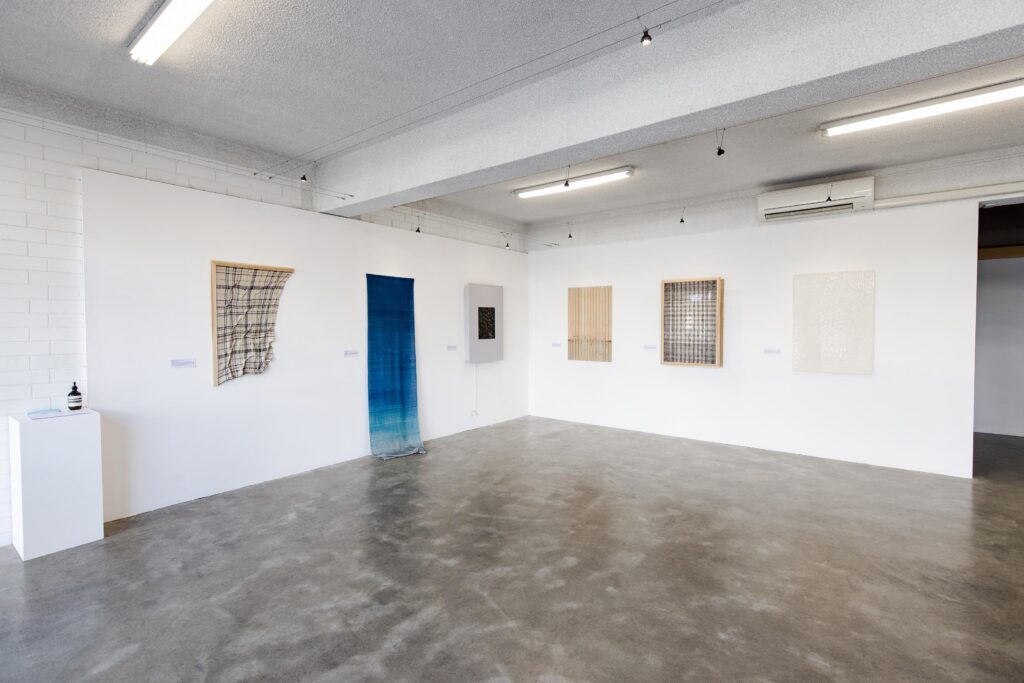 The Seas That Bind Us, now in its second week at Floating Goose Studios, Adelaide is an exhibition of new work by Mother and Son collaborators; Weaver and Textile Artist, Carol Herbertson and Furniture and Object Designer, Calum Hurley.
Conceived in 2020 during the height of Australia's first lockdowns and border closures due to COVID-19, the pair sought solace in the tides of their local beaches as the possibility of reunion with their Scottish and Irish families felt near impossible. Herbertson, born and raised, and Hurley, who spent his youth in Ayrshire on Scotland's West Coast, had both grown up around the water and the possibilities and pleasure that it brought. From family sailing trips, traveling to neighbouring islands on ferry's to Herbertson even working these sea voyages as summer jobs in her youth, alongside her late Father, Colin, who was the chief engineer on the Ardrossan-Arran crossing (a favourite family outing).
Though many projects over the years have seen both lend helping hands, this is the pair's first true collaborative venture, showcasing individual works as well as continuing their tactile collaboration on terrazzo-like furniture upholstery, this time with Bench001. Alongside this sit nine other works, each an exploration of oceanic textures represented in an array of materials; hand spun and woven wool, Tencel, timber, steel, Jesmonite and digital video.
Each of the works in the show measures 750 x 1125mm; a perfect 2:3 ratio. This restrain speaks to Herbertson and Hurley's pleasure taken in uniformity, working within the lines, so to speak, and to both their training of working to millimetre-precise designs. The exhibition presents three works perfectly spaced on each of the gallery's walls, allowing for a considered viewing of each piece, encouraging the viewer to float with consistency from one piece to the next.
A standout of the show, Herbertson's In The Wake has been woven on 12 shafts and works to a design of her own. The finishing of the piece creates differential shrinkage between the wool and the Tencel rayon, leaving a loose weave that highlights the fluidity of the ocean currents. The pattern and colours give the impression of the wake of a ship, and metaphorically gestures to the ripples of the past that wash against the prow. In The Wake recalls the tidal currents of memory, migration, and the ocean.
The Seas That Bind Us is open Thursday through Sunday for the rest of January, with Herbertson spending Saturday's in the gallery hand-spinning wool for future projects.
Words from catalogue essay by Dr. Brydie Kosmina.
The Seas That Bind Us
Presented by Carol Herbertson and Calum Hurley
Floating Goose Studios, Kaurna Country, Adelaide
07 – 30 January 2022