Sydney Contemporary partners with Barangaroo Delivery Authority
IMG LINK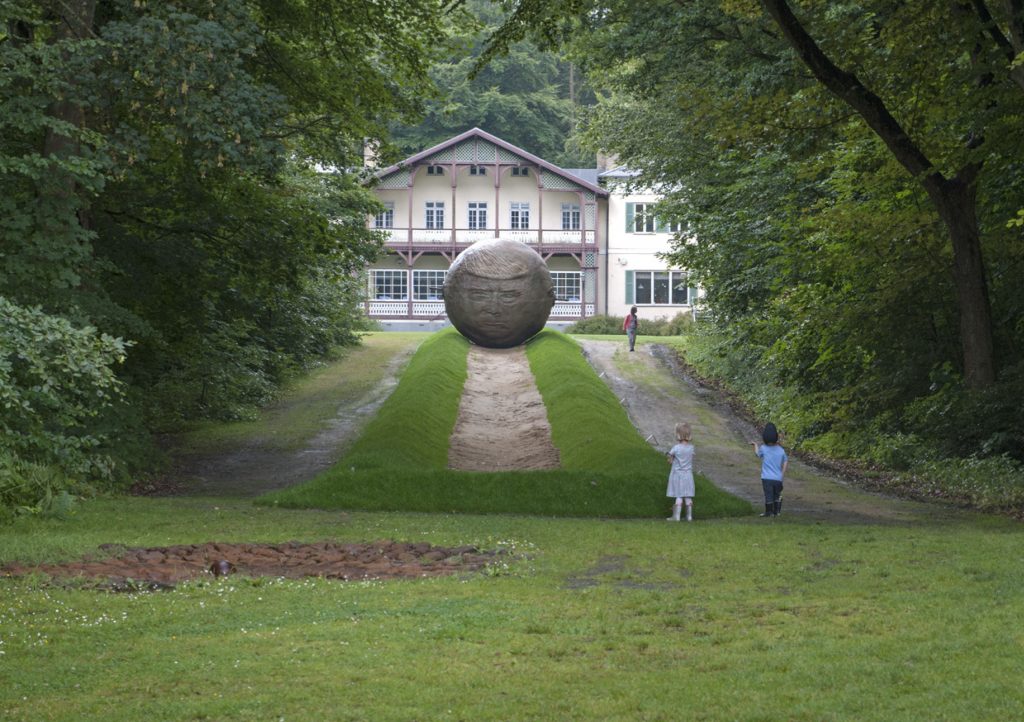 Sydney Contemporary has announced a partnership with Barangaroo Delivery Authority for three leading artists, Callum Morton, Mel O'Callaghan and Cameron Robbins to create large-scale, site-specific installation works that will sit throughout Barangaroo's financial, retail and dining precinct in the lead up and during the fair from the 20 August – 24 September.
Sydney Contemporary Fair Director, Barry Keldoulis said: "It is great to be partnering with the Barangaroo Delivery Authority and these three great artists. Barangaroo is developing a reputation for supporting artists to make work in a way few others do: the creation of public temporary, large scale installations. The three artists are chosen for their capacity to make work that engages the viewer in intriguing and innovative ways."
Barangaroo Delivery Authority Executive Director of Activation and Precinct Management, Sandra Bender, said: "Partnerships with local Sydney events such as Sydney Contemporary are key to achieving our ambition to deliver a contemporary program that is diverse and dynamic at Barangaroo.  It is through these collaborations with internationally established Australian contemporary artists that we are able to create a space to inspire, intrigue and even challenge our visitors during a period of growth and constant change on-site."
The artists commissioned for the Barangaroo partnership are internationally-established artists who are responding to the precinct to develop their works as part of Sydney Contemporary:
Callum Morton was born in Montreal, Canada and now lives and works in Melbourne, Australia. Morton has exhibited nationally and internationally since 1990. His practice is inspired by architecture and human interaction with designed spaces and facades. For this project, Callum will be creating a Shelter that will protrude from the pavement creating shelter for the passers-by.
Mel O'Callaghan was born in Sydney, Australia and now lives and works in Paris, France. O'Callaghan is a contemporary artist who works across film, video, performance, painting and installation. Mel O'Callaghan presents a new large scale floor installation and movement-based performance at Barangaroo. Bold, graphic and monumental lines will intersect across the forum pavement of the Barangaroo site, in a coordinated composition — at once a language and musical score guiding the body through an intensive breathwork performance. The ritualistic movement directed by the lines and arcs of the floor transform both the presence of performers and the public within the Barangaroo space.
Cameron Robbins was born in Melbourne, Australia and now works and lives in Castlemaine, Australia. Using his wind-powered drawing instruments on-site, Cameron Robbins will transcribe the invisible energies of nature, the wind, the tides and light to create drawings, photographs, and moving image works along the foreshore of Barangaroo.
About the Fair
Sydney Contemporary is Australasia's largest and most diverse art fair, now an annual event, in line with major international art fairs around the world, with the 2018 participating galleries list hailing from six continents and featuring artists from 32 countries.
For the first time in 2018, Sydney Contemporary will welcome one of the world's leading contemporary galleries, Pace Gallery, with bases in New York, Hong Kong, London, Beijing, Seoul, Palo Alto and Geneva, whilst Flowers Gallery of London and New York also debuts at the Fair in 2018. Returning galleries include Sydney's Roslyn Oxley9 Gallery, OLSEN and Sullivan+Strumpf; Melbourne's Tolarno Galleries and ARC ONE Gallery; Auckland's Gow Langsford Gallery and STARKWHITE; Sundaram Tagore Gallery of Hong Kong, New York and Singapore; and Singapore's Yavuz Gallery.
Returning for its fourth edition, and now an annual event occurring every September, Sydney Contemporary 2018 presents galleries from Australia, Argentina, Japan, Hong Kong, New Zealand Singapore, South Africa United Kingdom, and the United States of America, spread across the entire footprint of Carriageworks in Sydney's Redfern.
The curators of three curated elements of Sydney Contemporary have also been announced for Installation Contemporary, Performance Contemporary and Video Contemporary, each featuring performance, video and large-scale installation works presented for the duration of the Fair at Carriageworks.
In 2018, leading art industry professionals invited to curate these exhibitions are: Artistic Director and CEO at Performance Space, Jeff Kahn together with Program Manager Tulleah Pearce for the show-stopping Performance Contemporary program; Kelly Gellatly, Director at the Ian Potter Museum of Art at the University of Melbourne will curate moving-image art for Video Contemporary and Installation Contemporary will be curated by independent curator and writer, Nina Miall. Deutsche Bank returns in 2018 as the Principal Partner for Sydney Contemporary.
The installation works at Barangaroo will be open to the public from 20 August – 24  September 2018.
roslynoxley9.com.au/artists/27/Callum_Morton/profile
Deutsche Bank returns as Principal Partner of Sydney Contemporary
In November 2016, Deutsche Bank announced a three-year partnership with Sydney Contemporary, Australasia's premier international art fair. 2018 is the second year of the partnership, which underlines the bank's commitment to contemporary art in Australia.
James Roth, Co-Head of Corporate Finance Australia and member of the Biennale of Sydney's board of directors, said: "We're delighted to return to Sydney Contemporary and are very excited about this year's program following the extraordinary success of 2017. The fair provides us with such a fantastic opportunity to strengthen our long-term commitment to contemporary art in Australia and to engage with the art-loving public." For this year's fair, Deutsche Bank has commissioned a soon-to-be-announced site-specific installation in its lounge by an emerging Australian artist. This follows the bank's commissioning of Robyn Stacey's camera obscura work Double Take in 2017.
Thorsten Strauss, Global Head of Art, Culture & Sports, said: "The Sydney Contemporary partnership follows the bank's sponsorship of other leading art fairs around the globe, including the Frieze Art Fair, Frieze Masters in London, Frieze New York and Frieze Los Angeles which we announced earlier this month."