Between the Street and the Sky: A Provocation for Melbourne
IMG LINK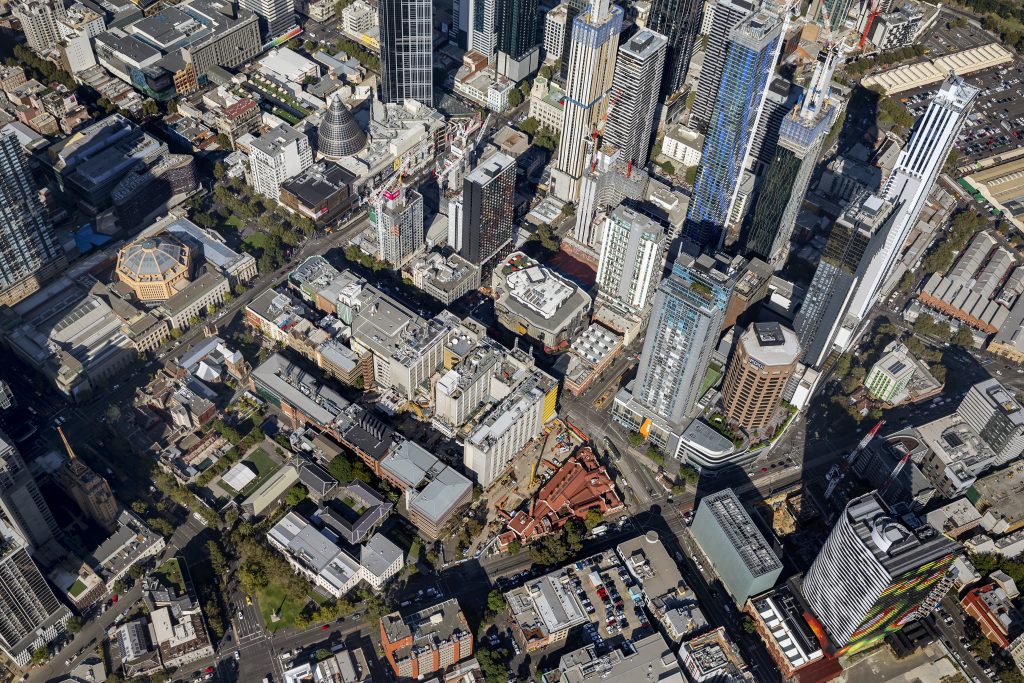 A new City Gallery exhibition looks at the relationship between the increasingly vertical development of Melbourne and other great world cities and how it impacts the quality of public life on the street.
Between the Street and the Sky: A Provocation for Melbourne uses data, 3D laser-printed models and video to look behind the changes taking place in an effort to better understand the factors competing in the moulding of our city and its public areas.
Exhibition curator Professor Rob Adams has been an integral force in key city shaping projects for more than 35 years in his role as Director of City Design and Projects at the City of Melbourne.
Chair of the Arts, Culture and Heritage portfolio Councillor Rohan Leppert said the exhibition casts a critical eye over the dynamic playing out between bullish inner city development and Melbourne's unique character.
"The Postcode 3000 strategy of the 1990s transformed Melbourne from a bleak business district that was a ghost town after 5pm, to a vibrant 24 hour city where people want to live and socialise," Cr Leppert said.
"This success has brought a new set of challenges as we contemplate how to maintain our status as world's most liveable city while keeping up with the demands of unprecedented population growth."
"There is no one better placed to curate this exhibition than Prof Rob Adams who has been at the forefront of changing our city for the better over the last four decades."
Postcode 3000 reintroduced a residential population into the city, with the resulting bars, cafes, supermarkets, public art and laneways transforming Melbourne into a radically improved modern city.
Prof Rob Adams said the exhibition questions whether the hard won benefits gained for the city through Postcode 3000 are being eroded by the current regulatory framework.
"This exhibition encourages people to think about what sort of future they want for Melbourne," Prof Adams said. "Good streets create good cities; we need to think more carefully about the relationship between high rise developments and how they affect people's experiences at street level."
What: Between the Street and the Sky: A Provocation for Melbourne
When: Friday 9 March to Saturday 28 April 2018
Where: City Gallery, Melbourne Town Hall, 90-120 Swanston Street, Melbourne
Cost: Free
About the curator
Prof Rob Adams AM is Director of City Design and Projects at the City of Melbourne where he has led urban design strategy and delivered more than 150 award-winning projects and programs since 1983. He co-edited the recently published book Urban Choreography, Central Melbourne 1985- (MUP, 2018) and was the curator of the 2014 City Gallery exhibition, 'Postcode 3000, a city transformed?'.