SITE & SOUND: Sonic art as ecological practice
IMG LINK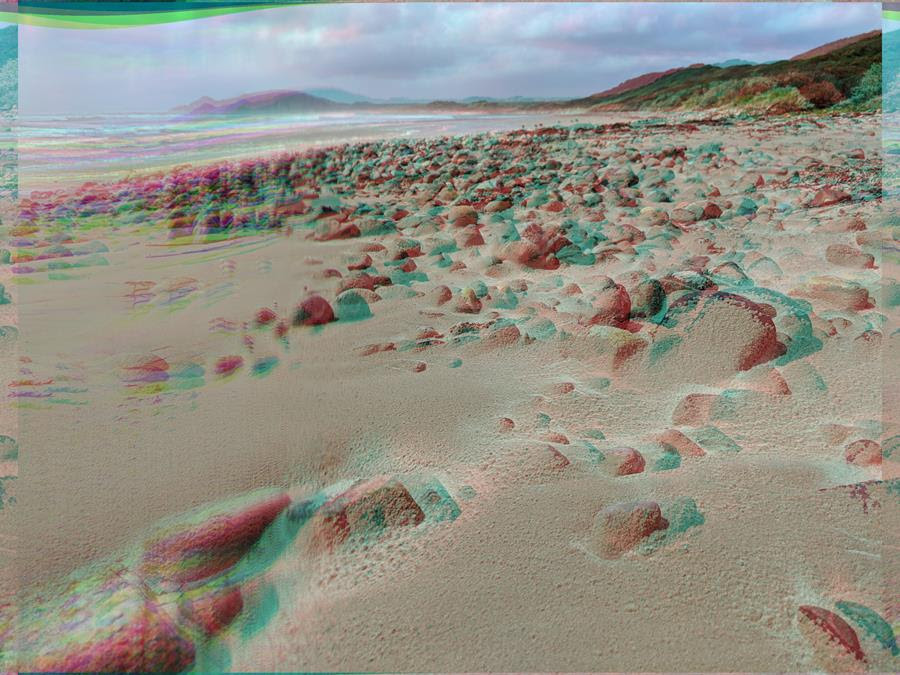 SITE & SOUND: Sonic art as ecological practice, 2 December 2020 – 11 April 2021* is an exhibition that invites audiences to consider the importance of deep listening as a means towards a better understanding of the urgent and complex environmental issues facing our planet.
Whether it bethe roar of bushfires; the creak of fragmenting glaciers; silence where there used to be birdsong; or the hum of cicadas, our comprehension of sounds can lead to an intuitive understanding of the ecological issues confronting us.
Curated by Jon Buckingham, Lawrence Harvey, and Simon Lawrie, SITE & SOUND surveys diverse practices to reveal the connections between deep listening, field recording, acoustic ecology, natural science, and spatialised sound in contemporary art.
SITE & SOUND will draw from RMIT's Sonic Arts Collection, Australia's first dedicated collection in this field, augmented by four significant new commissions. It will feature an evolving program of presentations, both within and beyond the gallery, across the internal spaces and outdoor environment of McClelland – these include immersive sound environments, a rich array of performances and listening events, and explorations of the history, theory and significance of field recording and sonic art which will evolve over time and provide new experiences for each repeat visit.
Artists: Steve Adam, Ros Bandt, Leah Barclay, Philip Brophy, Daniel Browning, Christophe Charles, David Chesworth, Madelynne Cornish, Robert Curgenven, Reuben Derrick, Sarah Edwards, Lawrence English, Nigel Frayne, Susan Frykberg, Amy Hanley, Liquid Architecture, Rachel Meyers, Steaphan Paton, Douglas Quin, Philip Samartzis and Eugene Ughetti, Thembi Soddell, Tina Stefanou, Barry Truax, Chris Watson, and Jana Winderen.
McClelland Sculpture Park+Gallery Director, Lisa Byrne, says the exhibition highlights the importance of listening to gain spatial information about physical and ecological relationships.
"Sonic art simultaneously bridges and blurs the lines between sculpture, music, and design. While we may be familiar with art presenting the world to us in visual terms, SITE & SOUND highlights the importance of listening. It posits sound as an inherently ecological medium – our aural comprehension embodies ecological modes of thought that can hopefully fuel an intuitive understanding of today's urgent and complex environmental issues.
"There is a strong tradition of environmental engagement among soundscape composers: as early as the 1960s, sound artists have been recording, preserving, and re-interpreting natural soundscapes, often with a particular emphasis on species and habitats considered at risk or endangered. By listening closely, we can learn to recognise and respond to the subtle signs of irreversible ecological change," Ms Byrne said.
In line with McClelland and RMIT's scholarly focus, the exhibition will be accompanied by a major catalogue publication offering varied perspectives on the themes of listening, ecology and environmental crisis. An extensive education and events program will also complement this evolving exhibition, incorporating soundwalks, workshops and masterclasses, lectures and artist talks. These will offer opportunities for learning at all ages, including young children through to tertiary students and adults.
SITE & SOUND is presented in partnership with RMIT Culture, SIAL Sound Studios (RMIT), and Yamaha Music Australia, with generous support from Creative Victoria and the Besen Family Foundation.