green magazine to present three-day program at the MPavilion
IMG LINK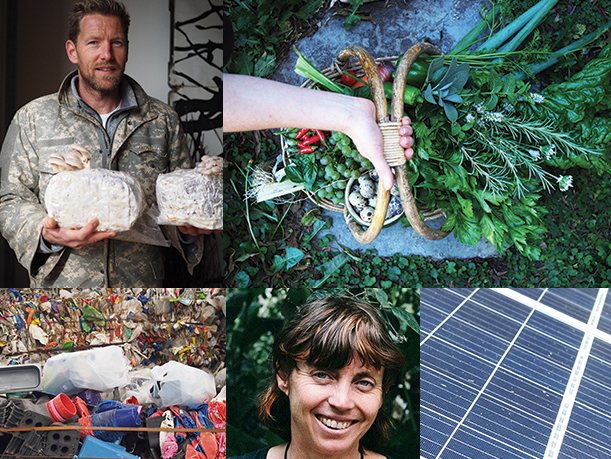 green magazine takes over MPavilion from Fri 31 Jan to Sun 2 Feb, which will see a weekend of free events presented by Australia's leading publication on sustainable architecture and landscape design focusing on off-grid living, design and permaculture. See the full itinerary below.
Friday Jan 31

Get Energised | 10am – 4pm
Visit the last day of the 'Unplugged' month to learn about the latest in solar energy technology, battery storage and monitoring. Jump on an electric bike to experience the future of inner-urban commuting firsthand.
Sunset Series x green magazine | 5pm – 10pm
green magazine presents an eclectic and relaxed evening of music from Aarti Jadu (LIVE), Chomley, Different Shades and Cal.um & Stella (LIVE). Read more about these talented artists below.
Aarti Jadu is known for her performances within the live music scene through a multitude of collaborations and her own production. Her greatest inspiration includes cinematic music, yoga philosophy and the exploration of sound as a medium.
Since setting up a home base in Melbourne, Malaysian-born DJ Different Shades has been sweeping the city off its feet, taking people for a ride with her incredibly curated parties and performances.
chomley is a project of art and sound through the curation of intimate open-airs and events in unique spaces. Through DJing, they are able to present the sounds that inspire them to keep pushing forward in their craft.
Cal.um & Stella: a collaboration between two artists exploring the fusion between live electronic and acoustic instrumentation. Creating dreamy soundscapes full of soul, these two are the perfect addition to what will be a mellow evening at MPavilion.
Saturday Feb 1
Future Materials | 10am – 4pm
Melbourne School of Design's ExLab repurposes waste material into useful products and Precious Plastic Monash processes plastic waste using a machine they built themselves. Check out examples of their work and see the machine in action.
Joost Bakker and Ross Harding | 6pm
Ross Harding is dedicated to transforming our cities from consumers to producers. He will discuss how Melbourne can transition to becoming self-sufficient by 2030 by connecting technology with culture. Joost Bakker will explore the scourge of greenwashing and challenge us to reconsider the way we live and the waste we leave behind.
Sunday Feb 2
Speed Date a Garden Expert | 10am–3pm (BOOKED OUT)
Bring along some photos and/or plans of your garden and spend 30 minutes with a garden expert. Book a session with Karen Sutherland (Edible Eden Design), Trish Morrison (Lead Landscape Architect at Phillip Withers) or Myles Broad (Director and Principal Designer, Eckersley Garden Architecture).

Karen Sutherland, Edible Eden Design: Book here.
Trish Morrison, Lead Landscape Architect at Phillip Withers: Book here.
Myles Broad, Director and Principal Designer, Eckersley Garden Architecture: Book here.