Pezzo Kitchen
IMG LINK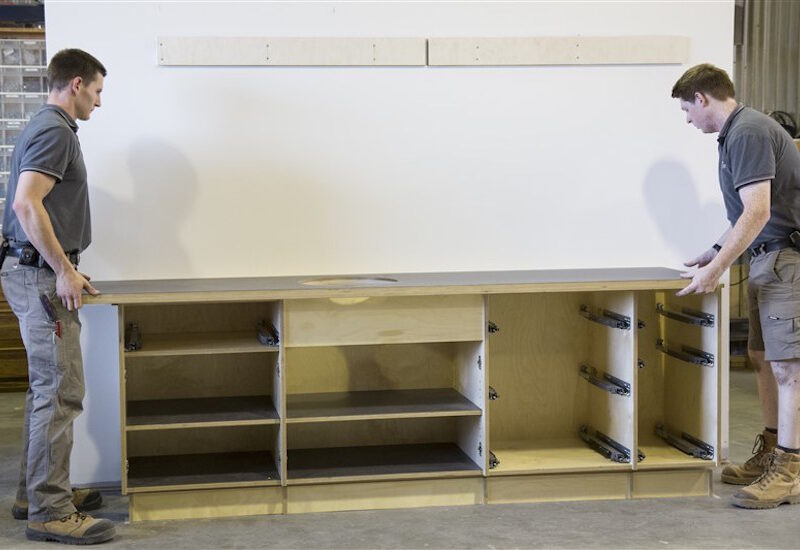 Finding a truly sustainable solution in kitchen and internal joinery is sometimes a hard task. What makes a kitchen and interior joinery sustainable?  For us, sustainability includes:
Sustainability of the material resource – where does it come from? How long does it take to grow and are the Chain of Custody certifications?
Longevity of the material in use – how long will it last with average use?
Durability of the workmanship and end product – how well is it made?
Recyclability or compostability at end of life and  – what happens at the end of the kitchen's life?  Can the parts be recycled or composted?
Elegance in design – will the design still look good in 20, 30 or 40 years time?
Not many kitchens and interior joinery tick all these boxes, however, Pezzo Kitchens and Joinery by Select Custom Joinery are designed to.
Pezzo Kitchens and Joinery have a unique design which saves on materials.  The unique design means Pezzo Kitchens and Joinery are both reasonably priced and able to be DIY assembled on-site, without the need for a qualified cabinetmaker to install them.
Pezzo Kitchens and Joinery are built piece-by-piece, rather than in cabinets, so they are easily flat-packed for transport to any accessible location.
As not all plywoods are equal, the plywood used to build Pezzo Kitchens and Joinery is always sustainably sourced, furniture grade plywood.  And each project comes with a 10 year warranty.
Occasionally, things do go wrong.  If they do, our clients are pleasantly surprised at how quickly and easily the problems are resolved, because we stand by our product and want our clients to be ecstatically happy about our kitchens and interior joinery.
What does Pezzo Kitchens and Joinery mean?  The Pezzo system can be used for:
Kitchens
Bookshelves
Vanities
Entertainment Units
Laundry fit-outs
Home office fit-outs and
Any other type of cabinetry.
Select Custom Joinery are a multi-award winning company who have specialised in using plywood, recycled timber and bamboo to build kitchens and interior joinery for over 10 years.  Pezzo Kitchens and Joinery came about after many years of inquiries from people from all over Australia, looking for a cost-effective, accessible, good quality, sustainable product.