PARK(ing) Day
IMG LINK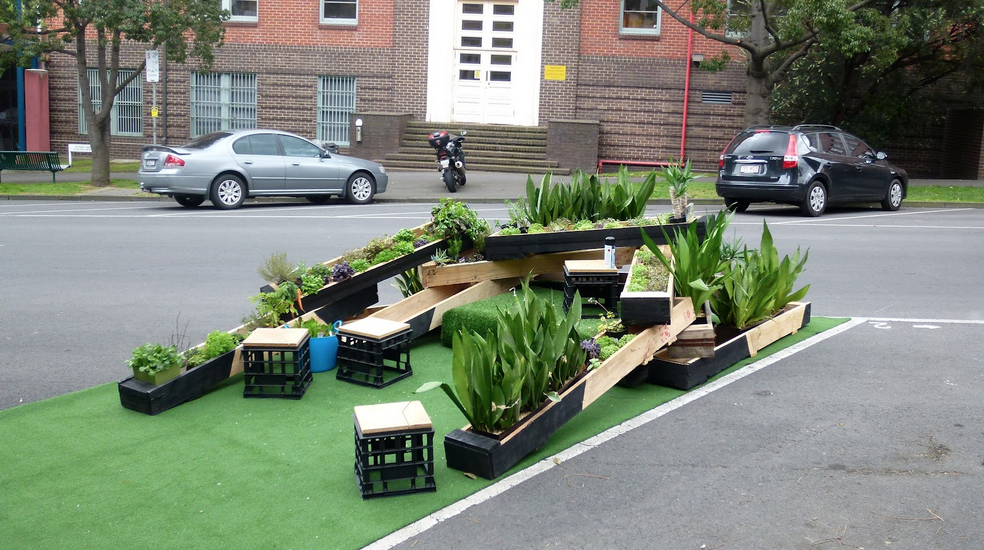 One of Brisbane's leading architects BVN will make a workplace on the street as their contribution to Brisbane's PARK(ing) Day on Friday 18 September.
"Increasingly people are able to work anywhere, so we have designed a space where people can gather and still do some work," said Mr Brian Donovan, Principal of BVN.
He noted that shared and flexible work spaces are becoming more accepted by contemporary business. "In addition, the public domain of the street is understood as an essential space to enable interactions of all kinds," said Mr Donovan.
BVN will install a 'setting' that will extend public awareness of the capacity for public spaces to support both civic and business activity.
Instead of cars parked outside 12 Creek Street, there will be an operational working space, with wi-fi connections, presentation screens and a flow of coffee to welcome anyone who wants to experience street side working.
PARK(ing) Day 2015 is supported by Brisbane City Council. PARK(ing) Day started in 2005 in San Francisco when a single car parking space was converted into a temporary park by art and design studio Rebar.
Since then PARK(ing) Day has become an annual worldwide event where teams of creative people transform on-street car parking spots into temporary public parks and other spaces for people to enjoy for the day.
It is always held on the third Friday of September and Brisbane PARK(ing) day 2015 aims to inspire a more vibrant, creative and sociable city.
Visit the International PARK(ing) Day website.