Open House Melbourne
IMG LINK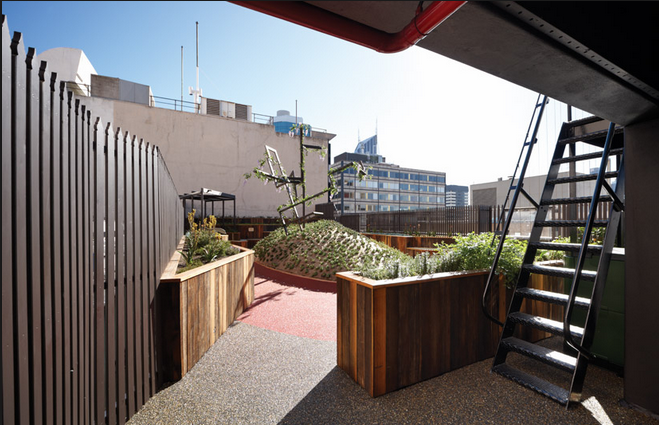 Open House Melbourne is back with a number of new and exciting elements to the program for 2014. On top of the ever-popular Open House Melbourne weekend on Saturday 26 and Sunday 27 July, there is a range of city based events in July including Nite Art installations, the Speaker Series free talks and a launch at the operating J Substation.
Historically, Open House Melbourne has been an annual event. On a single weekend each year, Open House Melbourne showcases the diversity of significant buildings and spaces that contribute to Melbourne's unique culture and values.

For the first time in 2014, the weekend will be enhanced by supporting programs throughout the year that allow people multiple opportunities to engage with their city and good design principals.
Lord Mayor Robert Doyle said Open House provides a rare opportunity to discover the hidden interiors behind some of Melbourne's closed doors.
"Open House unlocks the city's most intriguing buildings and allows us to explore our city in a new light," the Lord Mayor said.
"Visitors can discover the interiors, architectural excellence and historical distinction that make Melbourne a great design city.
"I'm proud to live in a city where residents and visitors are discerning and enthusiastic about great design and architecture."
JULY PROGRAM

Open House Melbourne Launch at J Substation
Wednesday 2 July
6pm – 9pm
CitiPower J Substation and Water Tank Way, Melbourne
New to the Open House Melbourne program, the CitiPower J Substation provides power to neighbouring areas of the CBD and was originally built to distribute electricity from the adjacent Spencer Street Power Station. Visitors are invited to discover this intriguing innercity piece of history, and join Open House Melbourne for a drink to celebrate the launch.

Speaker Series 1: Design City, Built Melbourne!
Wednesday 16 July
6pm – 9pm
Deakin Edge, Federation Square
Free
openhousemelbourne.org/what-s-on/speaker-series-1
The Open House Melbourne Speaker Series evenings are rare opportunities to hear Melbourne's top architects and designers explain the design concepts behind their built work. From university campuses to residential architecture, Design City! Built Melbourne brings together a collection of influential designers who are behind buildings that are iconic to Melbourne's built landscape.
Speaker Series 2: New Suburban
Tuesday 22 July
6pm – 9pm
RMIT Capitol Theatre
Free
openhousemelbourne.org/what-s-on/speaker-series-2
Remember what was good about the suburbs? Simple family homes with ample outdoor space to garden, play, entertain or relax. This ideal is no longer confined to outer urban areas. New, adaptable and innovative homes with space to live and play are being created in the suburbs and inner-city. Melbourne Architect Stuart Harrison tackles the idea of remaking the family home in Australia and New Zealand in his new book New Suburban, published by Thames and Hudson. For one night only, Harrison will bring together the local architects who feature in the book to discuss their approach to the family home.
Open House Melbourne x Nite Art
Wednesday 23 July
6pm – 11pm
Various locations
Free
openhousemelbourne.org/what-s-on/nite-art
Nite Art invites you to explore the city's creative spaces at night. Open House Melbourne and Nite Art are teaming up to host a range of art installations to view for free in some of the cities most intriguing buildings including the Royal Melbourne Hospital Tunnels, J Substation, the Kelvin Club and the Athenaeum Theatre.
The Competition Documentary Screening
Saturday July 26 and Sunday July 27
ACMI Cinemas
Tickets will be available for purchase via acmi.net.au
openhousemelbourne.org/what-s-on/the-competition-screening
The Competition is a documentary constructed as an almost uncomfortable, but intensely fascinating account of how some of the best architects in the world toil, struggle and strategise to beat the competition. DIS-cour.se will be presenting the Australian Premiere of The Competition in partnership with Open House Melbourne and Melbourne School of Design, and with special guest, Director Angel Borrego Cubero.
Open House Melbourne weekend
26 and 27 July
10am – 4pm
Free
openhousemelbourne.org
View the full building list at openhousemelbourne.org/buildings
The ballot for the small amount of limited capacity buildings opens on 1 July.

Join Open House Melbourne online:
openhousemelbourne.org
@openhousemelb
#CURIOCITY
#OHM2014