Off the grid events at Hot Modernism at SLQ
IMG LINK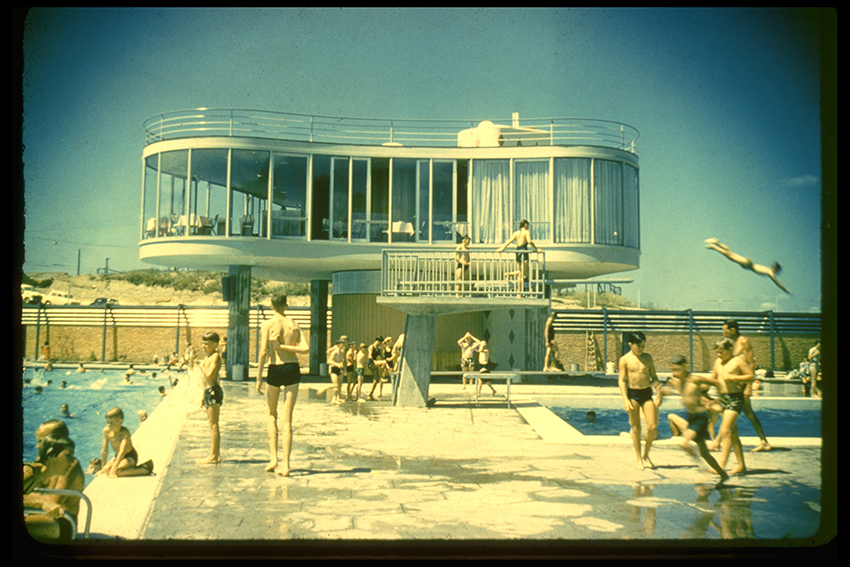 State Library of Queensland today launches their major exhibition Hot Modernism: building modern Queensland 1945–75 which will run until 12 October 2014.
Hot Modernism is the outcome of an important partnership between State Library and The University of Queensland along with support from the Australia Research Council Linkage Project funding.
State Librarian Janette Wright said the exhibition provided an opportunity to celebrate and reflect upon our state's colourful history and its enduring vision for Queensland living.
"Prior to World War Two, Queensland architecture had a strong regional identity, influenced by climate, colonial background and frugality. After the war, people began to embrace a new optimism which led to changes in lifestyle and in turn new architecture.
"Informed by modernist principles, a greater connection to the world, and a desire for a new way of living, architects re-evaluated the idea of sub-tropical and tropical living. It was an exciting period, and a time that can be best described as 'hot' — hot in design, hot in colour, and hot in debate."
Visitors to the Hot Modernism exhibition will be able to walk through a full-scale re-creation of a 1957 house, take a seat in a 1960s living room and examine 3D architectural models, original drawings and historical photographs from the time.
Hot Modernism also has a number of engaging and interactive events that explore and showcase the changing face of the Queensland landscape and Queensland's changing lifestyle.
Off-the-grid events, held on Friday nights on site at State Library, can best be described as a social soiree meets design studio, meets think tank, and will challenge you to get hands on and build your own future city vision using recycled materials courtesy of Reverse Garbage.
Saturday 18 August sees a special event in the unique setting of the mid-century modernist Eisenmenger House in suburban Brisbane, with comedian Tim Ross presenting his stand-up show Man About the House, where design, comedy and music collide.
More than just an architecture exhibition, Hot Modernism reveals the stories of the people who created, worked and lived in the buildings of this period, stories that contribute to the greater patchwork that makes up the tale of Queensland.
State Library plays a leading role in ensuring Queensland's memory is collected today, for tomorrow. State Library, through the John Oxley Library, is a key custodian of Queensland architectural resources and is committed to maintaining a record of the state's built heritage now and into the future.
For full program details, visit www.slq.qld.gov.au/hot-modernism