New to Shelter this July
IMG LINK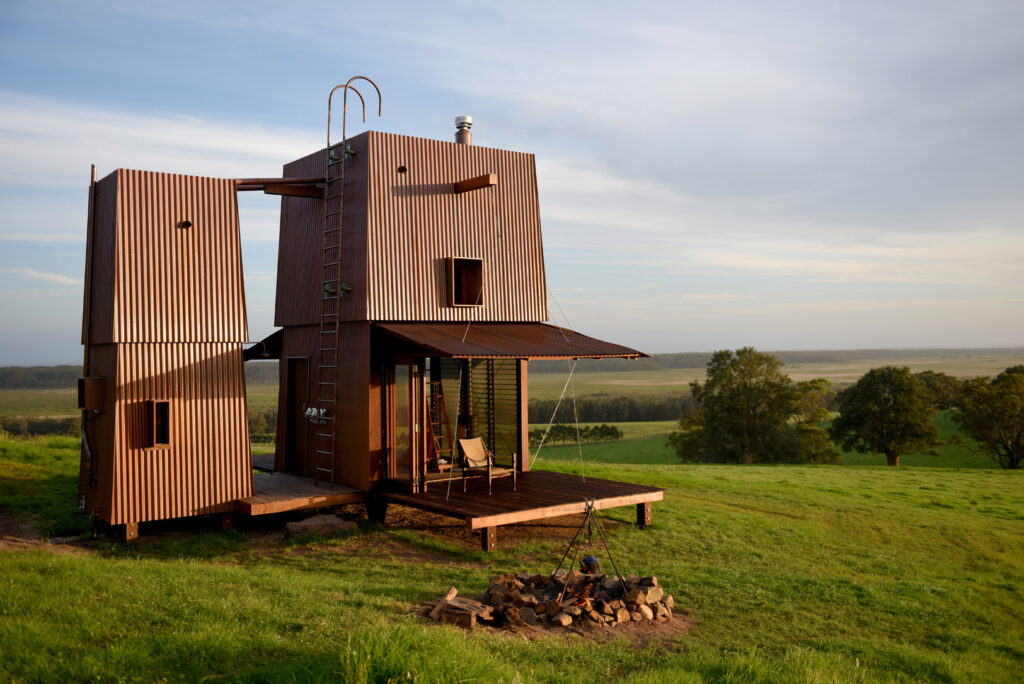 SHELTER is the new home of inspiring design and architecture content. The global streaming service's content encompasses everything from stories of design, to a deep dive into sustainability, history, and real-life aspirational stories. It offers audiences a range of fascinating 'must-watch' options from feature length films to television series; short series; Shelter Originals; and premium magazine video content from green magazine. SHELTER also has a range of flexible subscription options, with a new 12-month subscription now available.
Housing is a human right. Right?
Yet as the cost of living increases across the globe – at a rate eclipsing the slow rise in wages – how can people living in the biggest cities in the world continue to afford their rent and manage a reasonable commute to work?
Award-winning documentary PUSH follows the journey of Leilani Farha, Special Reporter on the Right to Housing for the United Nations, as she examines the affordability housing crisis: where the working class can no longer afford to live in many of the world's major cities, let alone the poor.
Farha travels to Harlem, New York, and meets a man who spends 90 per cent of his income on a flat, which has just been bought by a huge private equity fund. She then goes to Barcelona, where Ahmed and his family are the last left in their building where all other apartments are sealed off; the previous tenants all pushed out by the new owner. In London, Farha is told by locals of the 'bank boxes in the sky'; new condo buildings and flats sold on international fairs as investment pieces. Yet many apartments in these shiny new buildings stand empty.
Shot over the span of two years, PUSH follows Leilani's quest to understand the radical change that cities all over the world are now being confronted with, and the root cause of the affordability housing crisis.
"PUSH is my journey to understand why life in our cities is getting so unaffordable," says Director Fredrik Gertten.
"Words like gentrification are not sharp enough at describing the issue. It's a global disease when homes are turned into assets in a financial game."
"Blaming a hip coffee shop or an art gallery for pushing out the poor is just silly. There are other, much stronger forces in action. If citizens and politicians want to push back the invasion of speculative money from hedge funds and criminals, we need a deeper understanding."
Next we shift to a series of amazing decors, charming guest houses, surprising discoveries and alluring home makeovers with INTERIEURS Season 9.
From secret gardens in Nîmes to a Country Club near Marrakech, to 1800-square-metres of luxury and elegance under the Florida sun, the 25-part series crosses the globe to show us modern and simple techniques to create classical, elegant interior design.
And from the stunning interiors of European living, we take a shift to the cutting edge of functionality and sustainability of the Australian countryside, with the WORLD PREMIERE of PERMANENT CAMPING 2, a SHELTER ORIGINAL.
Ten years after designing and constructing the original Permanent Camping in Mudgee, NSW, architect Rob Brown has teamed up once again with master builder and joiner Jeffery Broadfield.
Brown and Broadfield decided upon a remote location in Berry, NSW for the second iteration of Permanent Camping. Accessible only by foot, the two striking copper towers of the structure sit on a gently rising hill, overlooking the Pacific Ocean amongst a sea of lush green paddocks.
"I wouldn't want to just repeat something exactly," says Brown. "That's like painting a painting twice. There's refinements that we've learned from the original."
The documentary follows Brown and Broadfield on their entire journey, from the early conception to the winching of the final prefabricated top onto the building.
Built from recycled ironbark, sourced from an unused wharf float; the structure is protected when not in use from the harsh elements by a fully enclosing copper skin, and made to last.
"I believe that there's a desire for people to have something real and substantial and of worth," says Broadfield. "And if we can build that into buildings, not in my lifetime, or my children's lifetime, someone will go 'Wow, what is this?'"
Designed to provide the essential requirements for shelter – a bed, a deck, a fireplace, and a bathroom, Permanent Camping 2 is the ultimate in minimalist country retreats.
"A getaway, a permanent tent, a place to enjoy nature and live simply," describes Brown.
Alternative modern housing and ecological awareness is embraced in GREEN TOUCH Series 1.
From utopian projects, green materials, recycling tips and information on sustainable energies, today's initiatives will make tomorrow's standards.
Green Touch searches across the world to find cutting-edge and ground-breaking buildings that are leading the way in sustainability, in bite-sized 13 minute episodes.
This 20-part series takes us to some incredibly designed buildings, including a Parisian house with a staggered, three-story modern take on 1970s design, the heart of the Meuse in the Lorraine Forrest, an artist's residence off the coast of Newfoundland; and the completely self-sufficient Bullit Center in Seattle: a record breaking construction rated as the greenest building in the world.
NEW TO SHELTER IN JULY:
PUSH (92 mins) Canada 2019 – (Available from July 5)
A documentary from award-winning director Fredrik Gertten, investigating why we can't afford to live in our own cities anymore. Housing is a fundamental human right, a precondition to a safe and healthy life. But in cities all around the world, having a place to live is becoming more and more difficult. Who are the players and what are the factors that make housing one of today's most pressing world issues?
"My hope is that PUSH will form a platform for better conversation," says Director Fredrik Gertten. "That people in countries around the world realise that the development in their town is not unique. There's a global pattern, a business model repeated over and over again. A new kind of landlord, a hedge fund whose customers are not the tenants but the investors. Everywhere, I meet people who through the film now feel less lonely. Just more angry."
Winner of the Politiken Audience Award (2019) – CPH:DOX, Young Jury Reteena Award (2019) – Docs Barcelona, Premio del Jurado Global Docs Jury Award (2019) – Docs MX, Justin Louis Award Best Documentary (2019) – Freedom Film Fest, Best Feature (2019) – San Francisco Green Film Festival, Open Eyes Youth Jury Award (2019) – Nuremberg Human Rights Film Festival & a Special Mention (2019) – Life After Oil Film Festival.
INTERIEURS Series 9 (25 x 26mins) France 2019 – (Available from July 12)
A look at European interior design through amazing decors, charming guest houses, surprising discoveries and alluring home makeovers, Interieurs is a series for trend addicts and beautiful house-lovers.
PERMANENT CAMPING 2 (27mins) Australia 2021 – (Available from July 19) A Shelter Original, World Premiere
Ten years after the construction of the inaugural Permanent Camping, architect Rob Brown has teamed up once again with master builder and joiner Jeffery Broadfield for a second iteration of the famous Permanent Camping building. The film documents the relationship between architect, builder and client and follows the building from its early iterations to its completed build.
Permanent Camping 2 credits:
Writer & Director: Jim Lounsbury
Producer: Dustin Clare
Associate Producers: Camille Clare & Lynette Lounsbury
GREEN TOUCH Series 1 (20 x 13mins) France 2016 – (Available from July 26)
The "Green Touch" series presents the most striking green buildings in an effort to embrace modern housing and ecological awareness. From utopian projects, green materials, recycling tips and information on sustainable energies, today's initiatives will make tomorrow's standards.