New peak bodies to promote design excellence
IMG LINK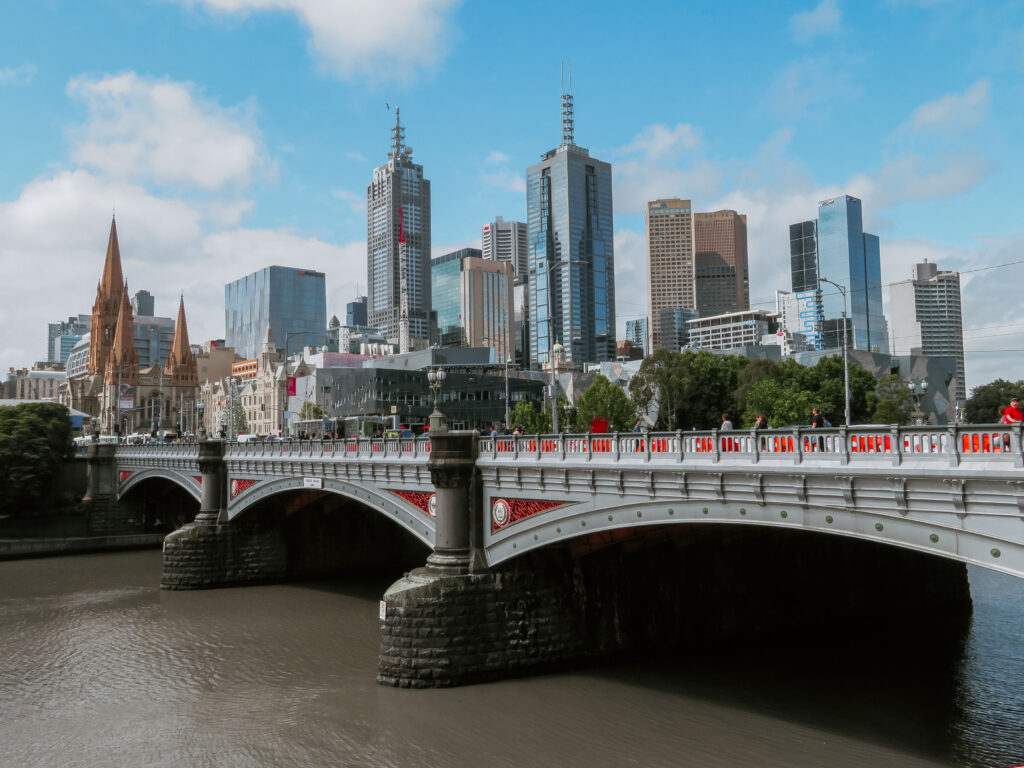 The City of Melbourne is prioritising design excellence by establishing two peak bodies to provide expert design advice on major developments.
The new Design Excellence Advisory Committee and Melbourne Design Review Panel were endorsed by councillors at Tuesday's Future Melbourne Committee meeting.
40 leaders from the design development sector have been appointed, including Infrastructure Australia CEO Romily Madew AO, renowned architect Vanessa Bird, architecture expert Shelley Penn AM and technical expert Karl Fender OAM.
Deputy Lord Mayor Nicholas Reece said the new bodies will help shape Melbourne's streets, buildings and skyline for decades to come.
"This is going to be a game changer for Melbourne in terms of cementing our place as a world leading design city," the Deputy Lord Mayor said.
"We want to see streets and squares as beautiful as Amsterdam, a skyline that is as classy as Chicago and a design culture that is as hardcore as Copenhagen – all done in a Melbourne way.
"We've brought together some of the best and brightest in their fields to help us set the standards and transform Melbourne."
The Design Excellence Advisory Committee will advise Council on design advocacy and culture, with a focus on opportunities to re-assert Melbourne's global reputation as a leading design city.
The Melbourne Design Review Panel will complement Council's internal design review processes by providing independent advice on significant private developments and City of Melbourne projects.
Monash University Architect Shelley Penn AM said she was excited to be part of the Melbourne Design Review Panel.
"I'm thrilled to join the City of Melbourne in leading the culture and delivery of design excellence in my home town," she said.
"Design quality is critical to ensure public places – and the buildings that impact them – are inclusive, amenable and delightful for all people, and the review process is key to achieving that."
Melbourne University Associate Professor of Architecture Rory Hyde said he was also keen to be involved.
"I'm thrilled to be joining the Melbourne Design Review Panel," he said.
"Design is more than just aesthetics, it's central to ensuring that the city works for everyone."
The Deputy Lord Mayor said the new bodies are an opportunity for Melbourne's world-class design and industry experts to work together to improve the city.
"We want to work in close partnership with industry to deliver quality urban design and architecture, heritage conservation and adaptation, improved sustainability and greening outcomes," he said.
"Better quality developments benefit everybody, from street traders and developers to investors, residents and visitors to our city.
"By working together, we can ensure Melbourne remains one of the most architecturally exciting cities in Australia. I'm incredibly grateful all of our members have agreed to be involved."
The first meetings of the two new bodies will take place before the end of 2021.
Members of the two new peak bodies include:
Design Excellence Advisory Committee
Georgia Birks – Graduate of Architecture and Associate Editor at Architecture Media
Romily Madew AO – CEO Infrastructure Australia, former CEO Green Building Council of Australia.
Daniel Ong – Intelligence Analyst IBAC, Residents 3000 Committee Member
Karl Fender, Technical Advisor, Founder Fender Katsalidis
Melbourne Design Review Panel
Shelley Penn AM – Former Associate Vic Govt Architect, current Monash University Architect
Mark Jacques – Professor of Architecture (Urbanism), RMIT University, Director of Openwork
Rory Hyde – Associate Professor in Architecture, University of Melbourne, Design Advocate for the Mayor of London
Vanessa Bird – Co-founder and principal Bird de la Coeur Architects, past AIA Victoria Chapter President, National Councillor and Board Director
Shane Murray – Dean of Art, Design and Architecture, Monash University
Sarah Slattery – Technical expert, development feasibility
Anne-Marie Pisani – Technical expert, Indigenous engagement
Johanna Trickett – Technical expert, sustainability