Multisensory gallery exhibition invites audiences to rediscover kinship with trees
IMG LINK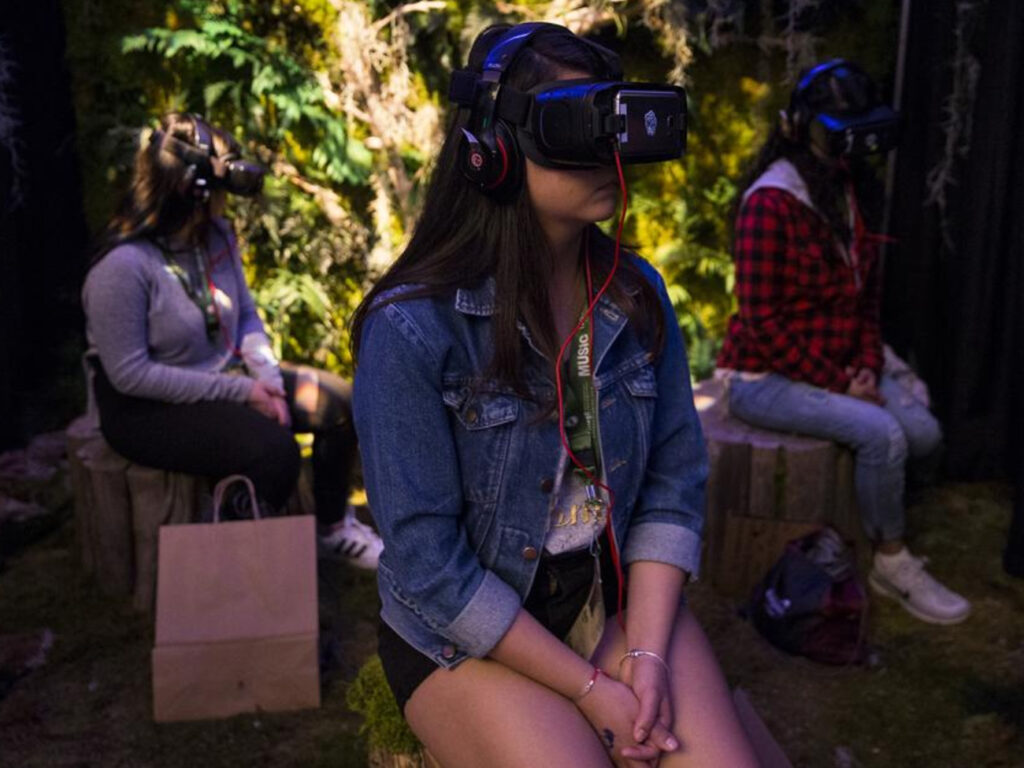 The award-winning Emergence Magazine brings an innovative, multisensory gallery exhibition about our integral relationship with trees to Fitzroy for a special four-day Pop-Up, featuring work from Emmy-nominated filmmakers and a Pulitzer Prize finalist.
O_Studio
Feb 13-16th, 11am–9pm daily
200A Argyle St. Fitzroy, Victoria, AU
Admission: free – donations to benefit Wildlife Victoria
tinyurl.com/trees-event
Presented in partnership with the Melbourne-based initiative TERRAIN Projects. This unique exhibition brings Emergence Magazine's latest "Trees" themed issue to a gallery setting featuring virtual reality, botanical installations, film, and interactive aromatic experiences. In the wake of the devastating fires experienced around the world – from the recent bushfires in Australia to the wildfires in California – this exhibition invites audiences to rediscover our kinship and moral community with trees.
Daily programming will include the multi-award winning virtual reality experiences Sanctuaries of Silence (New York Film Festival, SXSW) and The Atomic Tree (SXSW, MIFF), film screenings of original Emergence Magazine documentaries directed by Emmanuel Vaughan-Lee, including the Emmy-nominated Earthrise, botanical installations from the acclaimed Melbourne-based artist Hattie Malloy, and an interactive aromatic installation adapted from Pulitzer-prize finalist David Haskell's new work 11 Ways of Smelling a Tree.
Daily programming
Special events include:
Thursday 13th (6 – 9pm) – Gallery Opening with Welcome to Country by Uncle Colin Hunter, Djab Warrung Sacred Birthing Trees storytelling with Amanda Mahomet, Didgeridoo performance with Brent Watkins, and a welcome by Emergence executive editor Emmanuel Vaughan-Lee.
Friday 14th (7 – 9pm) – Outdoor Cinema of award-winning short films including The Church Forests of Ethiopia, Counter Mapping, Lost World, and Earthrise. Q&A with director Emmanuel Vaughan-Lee and tree flavoured ice-cream from Gelato Papa by donation for Wildlife Victoria.
Saturday 15th (2 – 9pm) – Fostering Trees with Tree Projects (2pm), Conversation and reading with writer and land rights activist Alexis Wright (7pm).
Sunday 16th (5 – 6pm) – Ambient-ecological sound performance by River Yarra.
This special event is an opportunity to provide visitors a space for contemplation and expression of loss, gaining new perspectives on trees and reimagining our relationship to the living world.
This event is free to attend with donations accepted for Wildlife Victoria in lieu of admission and is wheelchair-accessible.