Mud Talks: The Magic and Art of Beekeeping
IMG LINK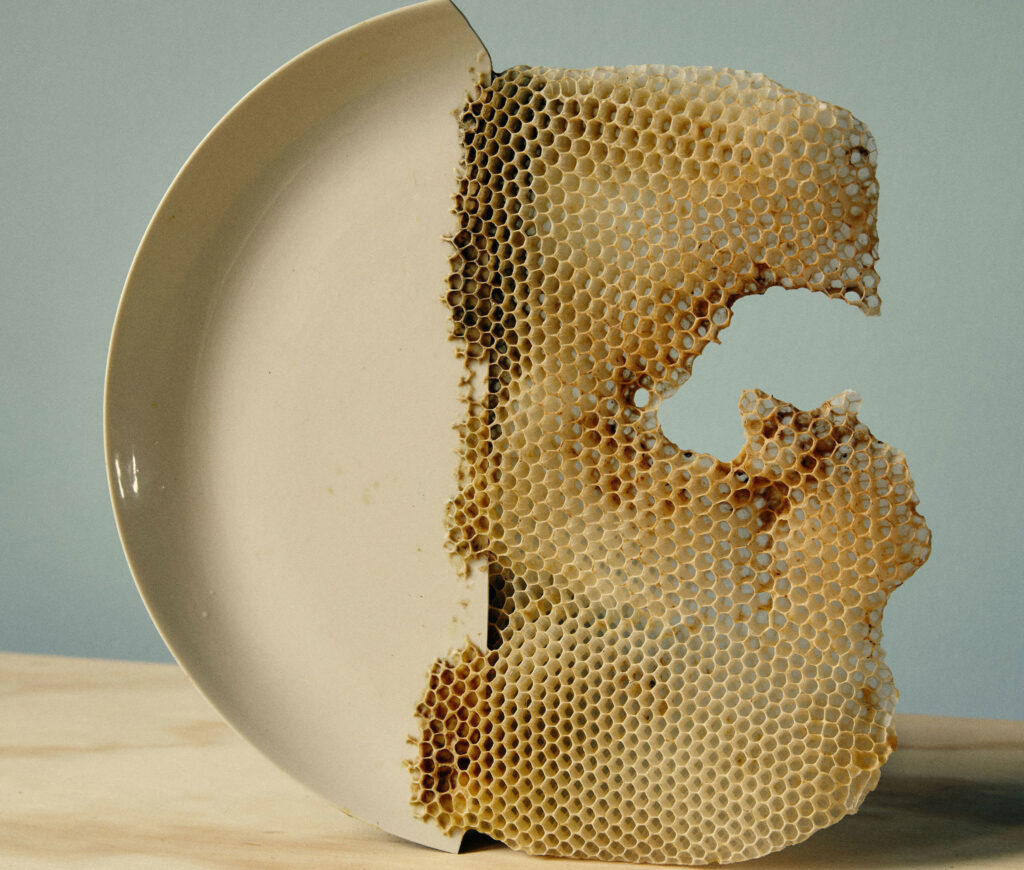 As the beekeeping season comes to a close, you're invited to view new sculptural works and enjoy the last of the 20/21 season honey harvest.
The new works, entitled: What it is to be broken. What It Is To Mend is a collaboration between Mud Australia and Honey Fingers.
Many things changed forever in 2020. Many things are no longer quite the same, or quite as we remember them. Transformation, change, flexibility, ambiguity, adaptability, rebuilding: these are the new frameworks we live and work within.
In response to these upheavals, we developed ways of managing change and its associated coping strategies. As beekeepers, with the more-than-human network of insect families in our care, we are fortunate enough to have regular and meaningful interactions with the natural world. We engage with complex urban food webs, and the seasonal lessons offered by the custodianship of the wondrous honeybee superorganism.
In What It Is To Be Broken, What It Is To Mend, honeybees have transformed broken and discarded porcelain objects into something new. This has been achieved with the use of another byproduct of beekeeping; burr comb. The outcomes of the project are six new objects that the bees have built from products that are usually discarded in the process of making ceramics and beekeeping.
The discussion will be moderated by contemporary artist and beekeeper Stanislava Pinchuk. Discussed will be the new works in the context of "bee cultures" and, while you listen, you're invited to enjoy sparkling wine and a honey and cheese tasting. This will feature comb produced in the same hive as the artworks.
Included in your ticket is a departure gift comprising:
• A sample sized jar of Honey Fingers honey
• A limited edition photographic print by Phillip Huynh
• A Mud Australia sugar bowl and
• An XL Mud Market Bag
When: Thursday, 22 April, 6pm – 7.30pm
Where: At The Above Gallery, 198 Gertrude St, Fitzroy
Ticket cost: $80 per person.
Last few tickets available here