Landscape architect honoured by Australian Institute of Architects (Qld)
IMG LINK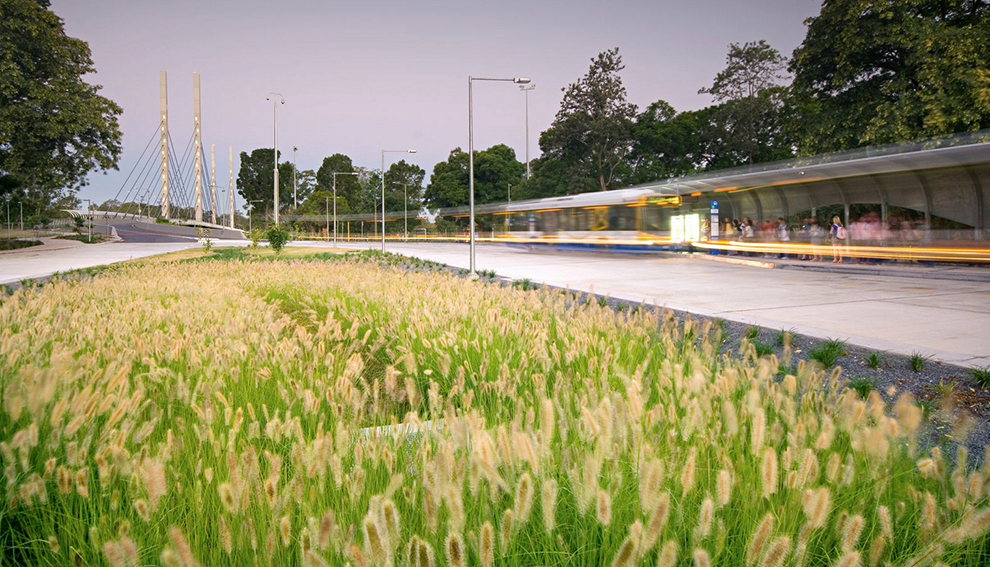 Beth Wilson, Director, Wilson Architects, and the landscape architect responsible for some of Brisbane's best- loved and most memorable landscapes, has been awarded an Honorary Fellowship from the Australian Institute of Architect's Queensland Chapter.
Chapter President, Richard Kirk said, "This is the first time a landscape architect has received this award, which is testament to Beth Wilson's ground-breaking contribution to Queensland's natural and built environment over the last 50 years."
Beth founded the landscape architecture studio within Wilson Architects in 1970, and has since worked on many landmark Brisbane projects including Cathedral Square, the re-development of the Brisbane City Botanic Gardens, Queen St Mall, Suncorp Stadium and the Eleanor Schonell Bridge.
Beth began her career at a time when landscape was rarely considered in building projects in Brisbane. She is known for her depth of understanding of history and place making, her unrivalled knowledge of plants and vegetation, and her ability to 'read a site'.
Beth pioneered the introduction of landscape as part of interior architecture, which can be seen in her recent work on the internal landscaped room of the national, multi-award winning Translational Research Institute, and the EcoSciences Precinct landscape at Boggo Road. She also led the way to a better understanding of native plant selection as part of landscape design, and the need to develop more sustainable landscapes.
Beth graduated from the Queensland Institute of Technology (now Queensland University of Technology), and was in the cohort of Queensland's first landscape architecture course in 1966. As a lecturer at QUT in the 1980's and 1990's, she taught many of today's leading landscape architects and architects, and has been a powerful role model and influence on their work.
Today, Beth continues to make a significant contribution to Brisbane's landscape —she is currently writing a book on the history of gardens with houses in Brisbane. She has also developed a strong interest in landscape design for aged care facilities, which she is pursuing in her role as Director, at Wilson Architects where she works with her son, Hamilton Wilson, the fourth generation of Wilson family architects and the Managing Director of the practice.