Issue 94
Issue 94 comes out 9 November. Order on its own or as part of a subscription.
In issue 94 we look at five very different renovations. All seek to improve access to light and fresh air, and aim for greater energy efficiency and livability. One goes well beyond all of this via a retrofit that deserves a lot of attention.
But up first, we profile Melbourne architecture practice Hayball, who are on a mission to quantify the wellbeing impacts and social value of great design in monetary terms developers and investors understand.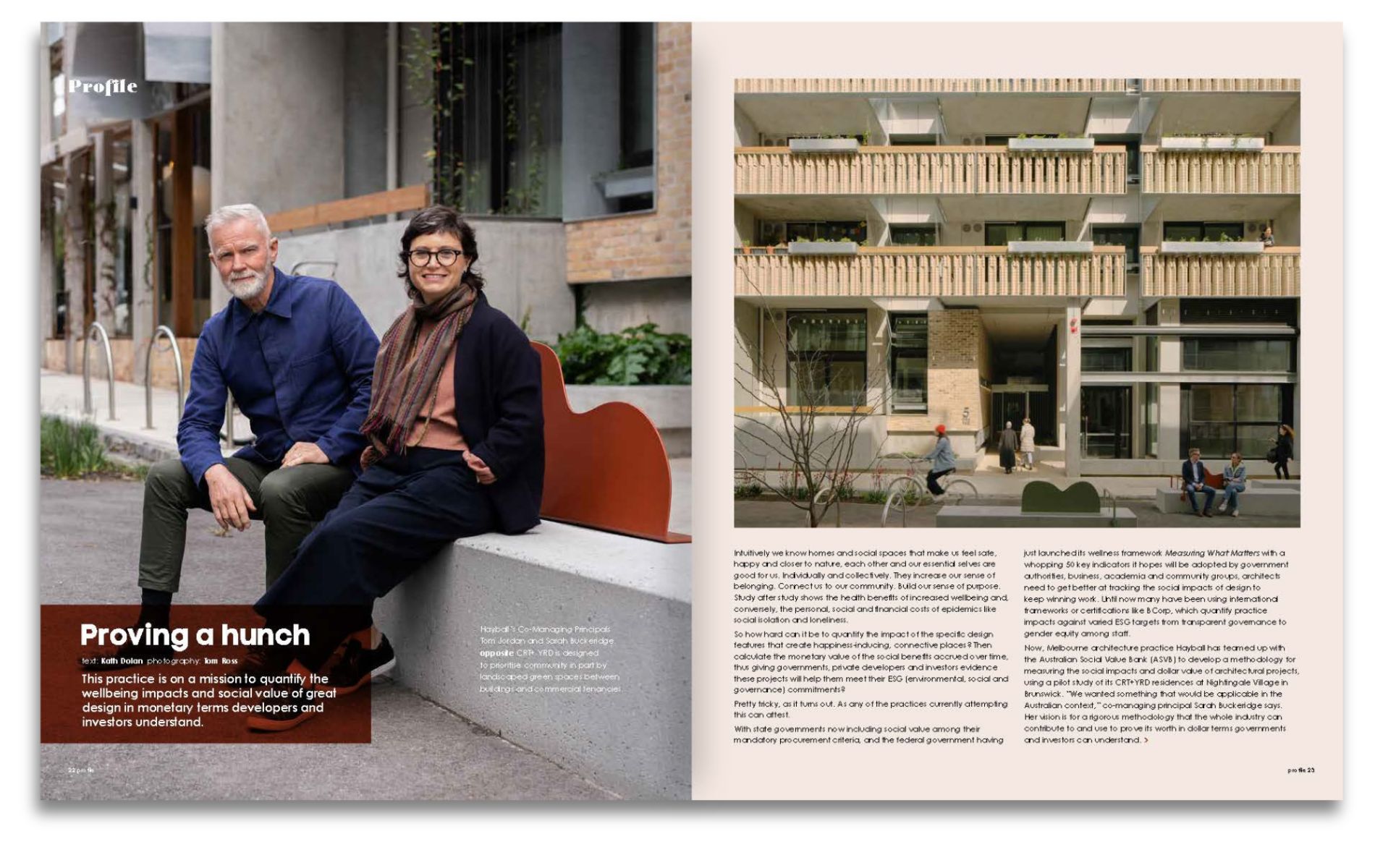 Then, our first house feature; hiding in plain sight on a quiet urban street in Melbourne is a humble project that has created a series of important answers to some critical questions. Architecture by Kennedy Nolan.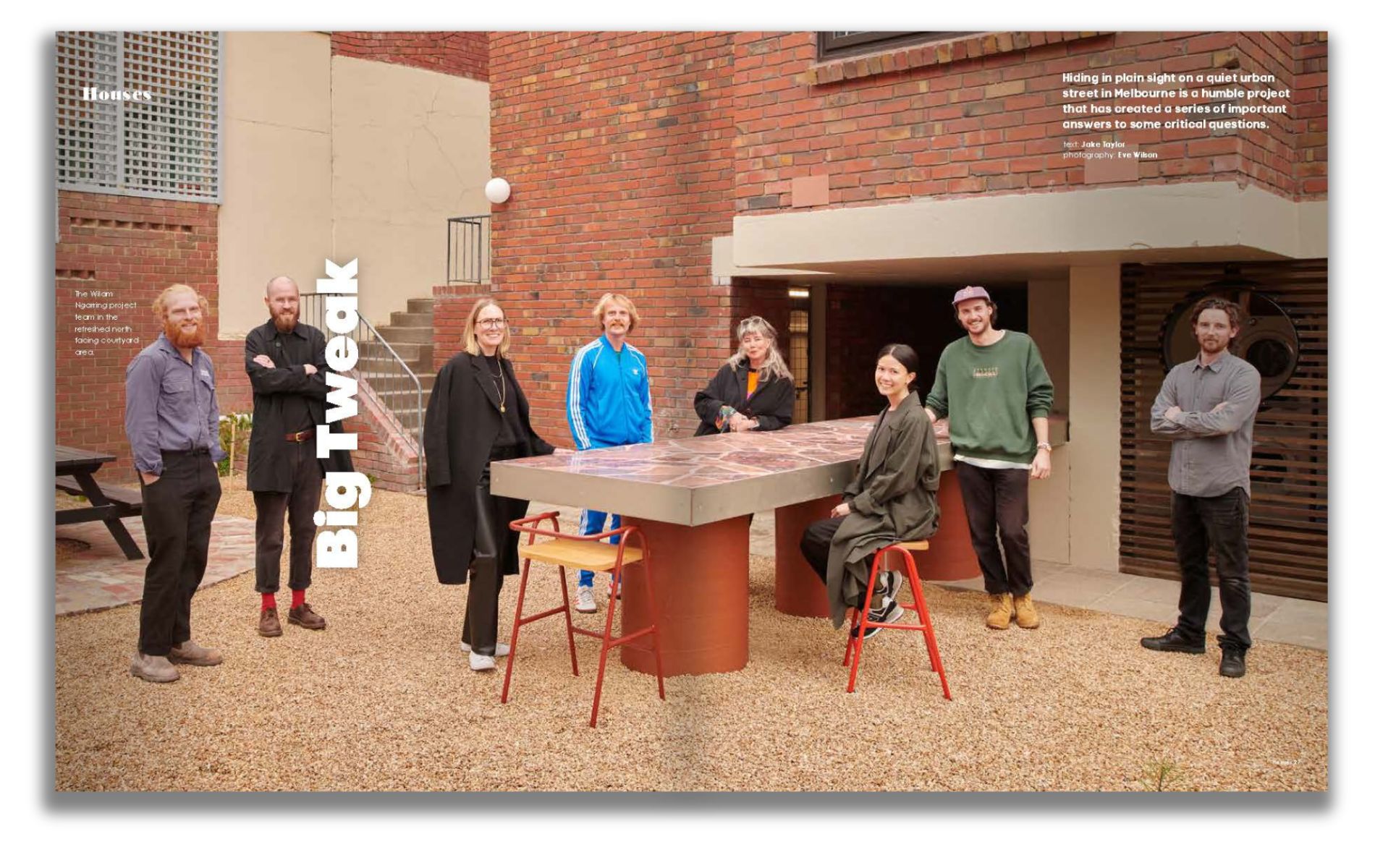 Next up, the back half of this house has been replaced with a low carbon concrete ceiling that curves elegantly upwards and supports a hidden garden above, all designed with energy efficiency in mind. Architecture by Sam Crawford Architects.
For our third house feature; an evolving, decade-long transformation creates a highly functional and deeply thought-out family home along the historic streets of East Brisbane. Architecture by Nielsen Jenkins.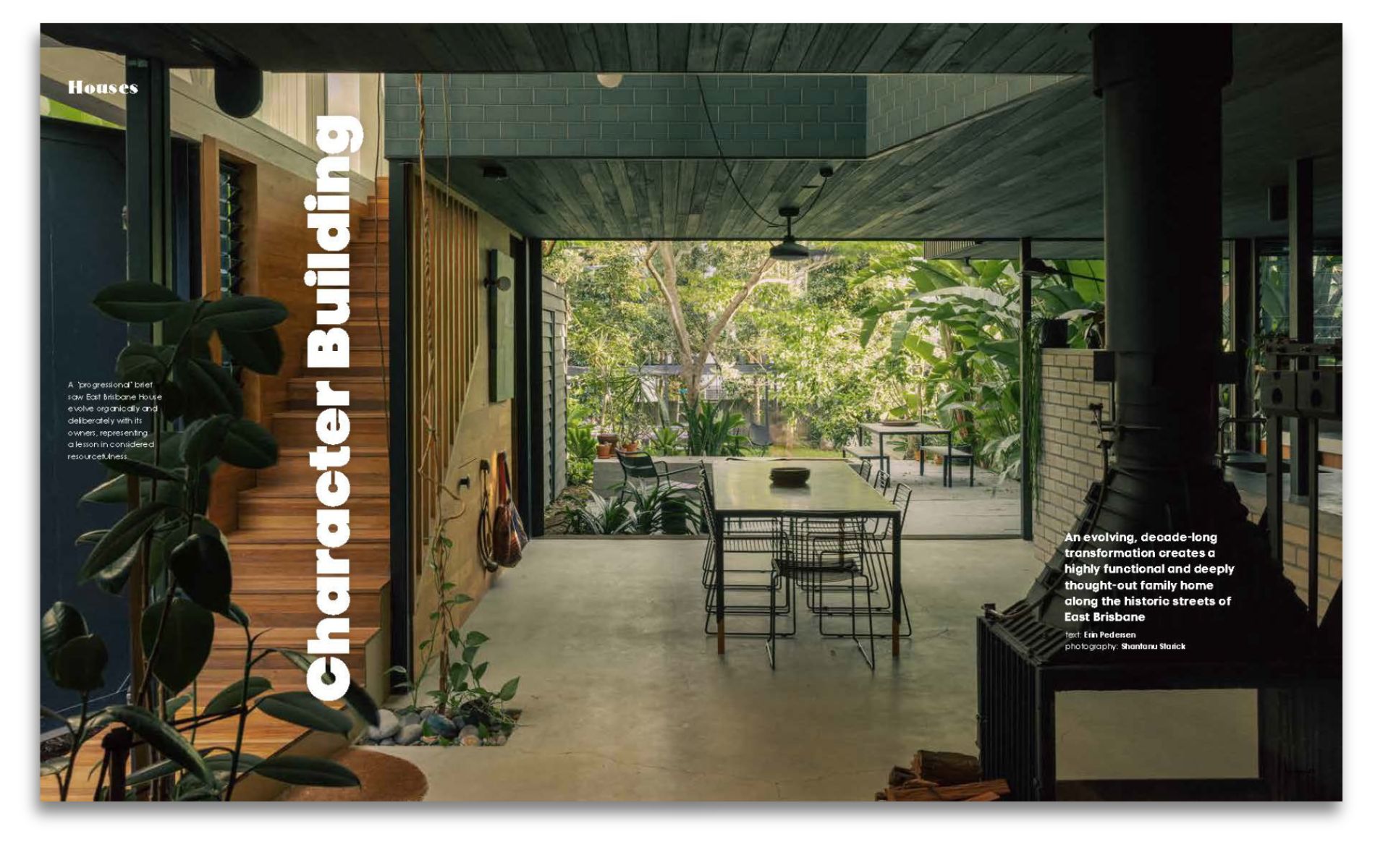 Next up, an architect friend helps a sporty, fun-loving young family transform a cute but cramped Arts and Crafts House in Moonee Ponds into a relaxed, light-filled home offering playful options in all directions. Architecture by Kuzman Architecture.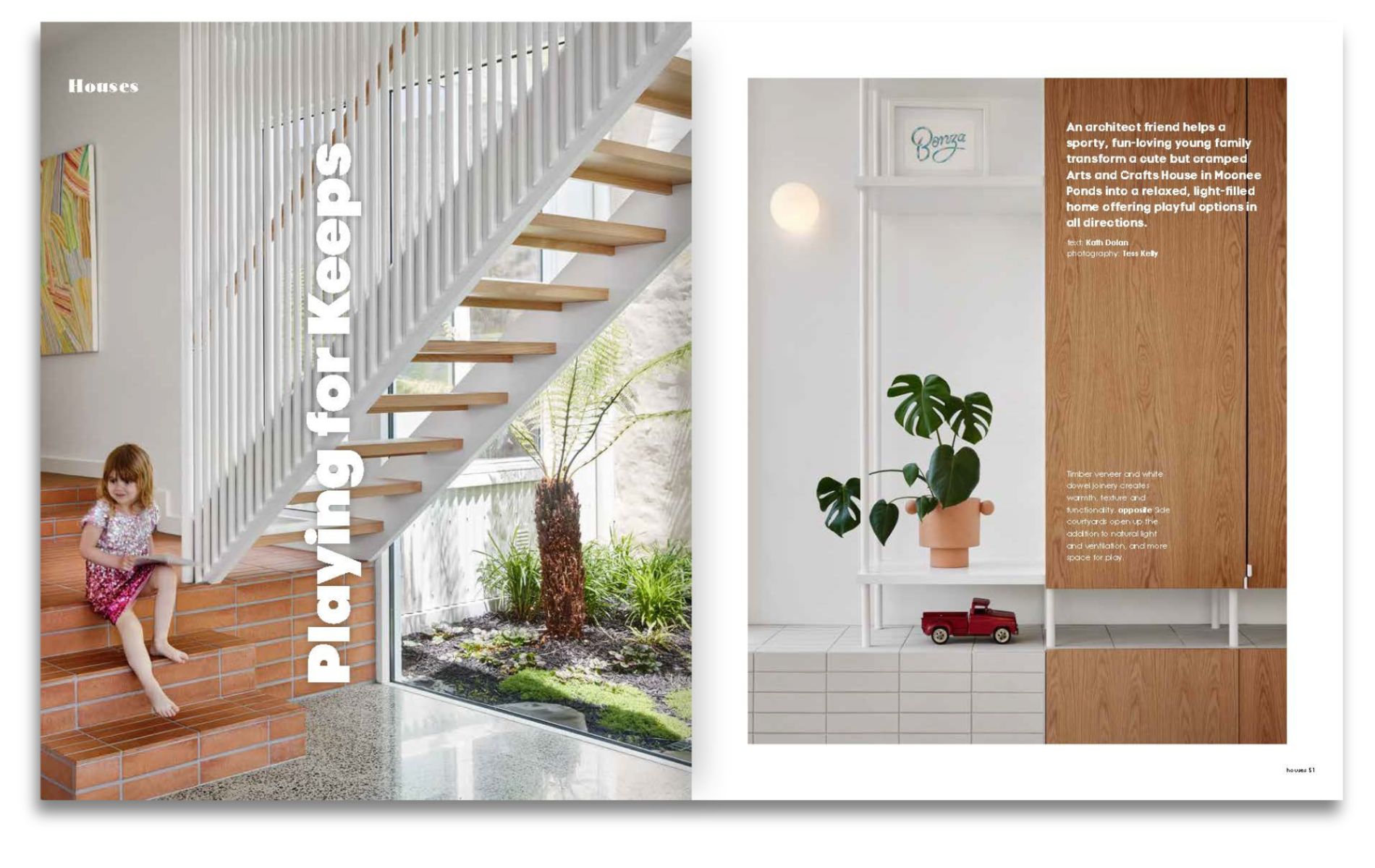 And for our final house feature; Placement Architects' 'soft' renovation for a family with teens maximises the original footprint and bones of a Melbourne terrace through deft interventions that introduce light, flow and multi-functional spaces for both togetherness and retreat. Architecture by Placement.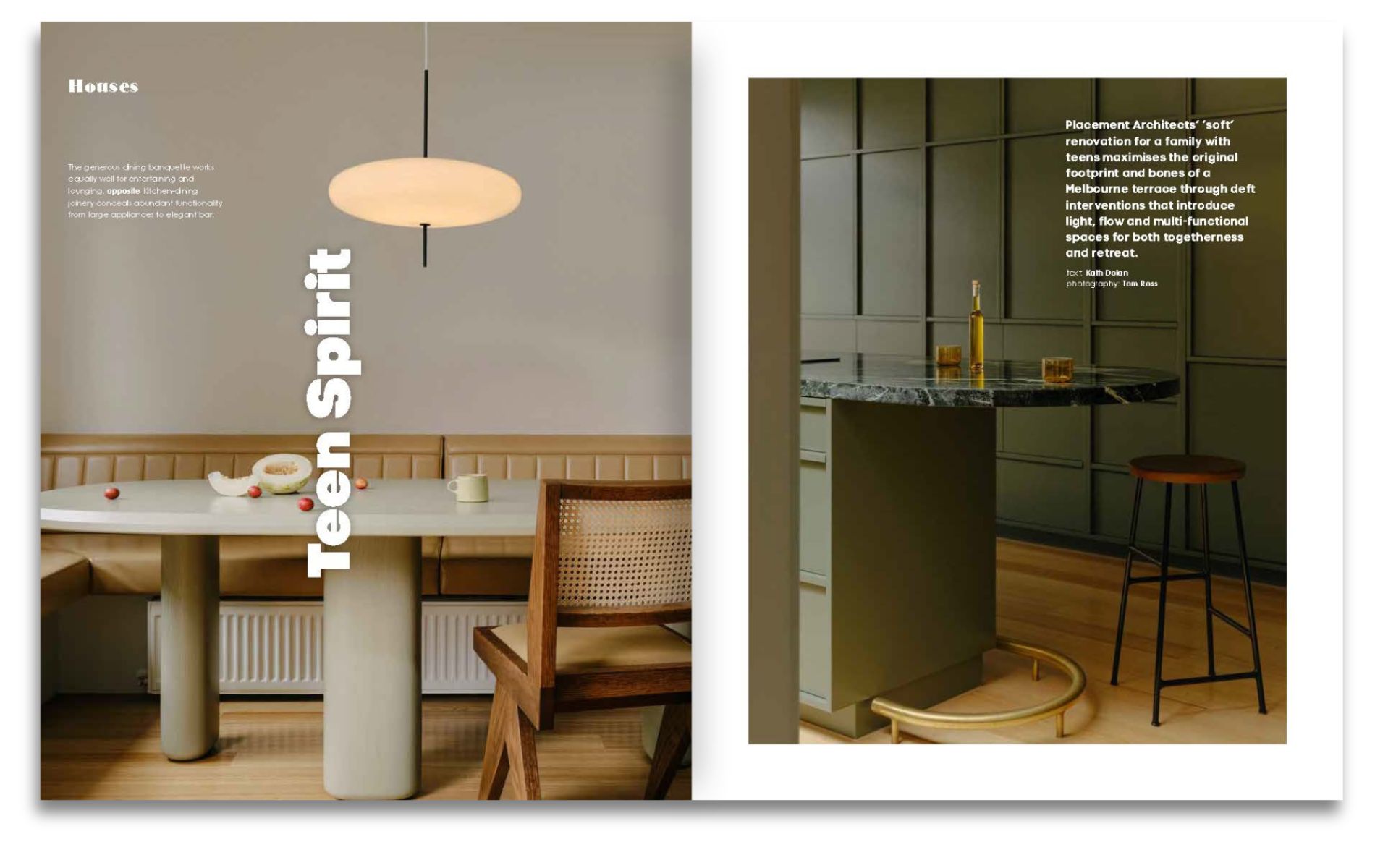 Our first garden feature takes us to Victoria's Surfcoast, where Jo Barrett is planting and sowing, cooking and fermenting and generally sourcing ways to reduce waste. Featuring her restaurant Little Picket in Lorne, and her tireless effort at the Future Food System in Melbourne's Federation Square.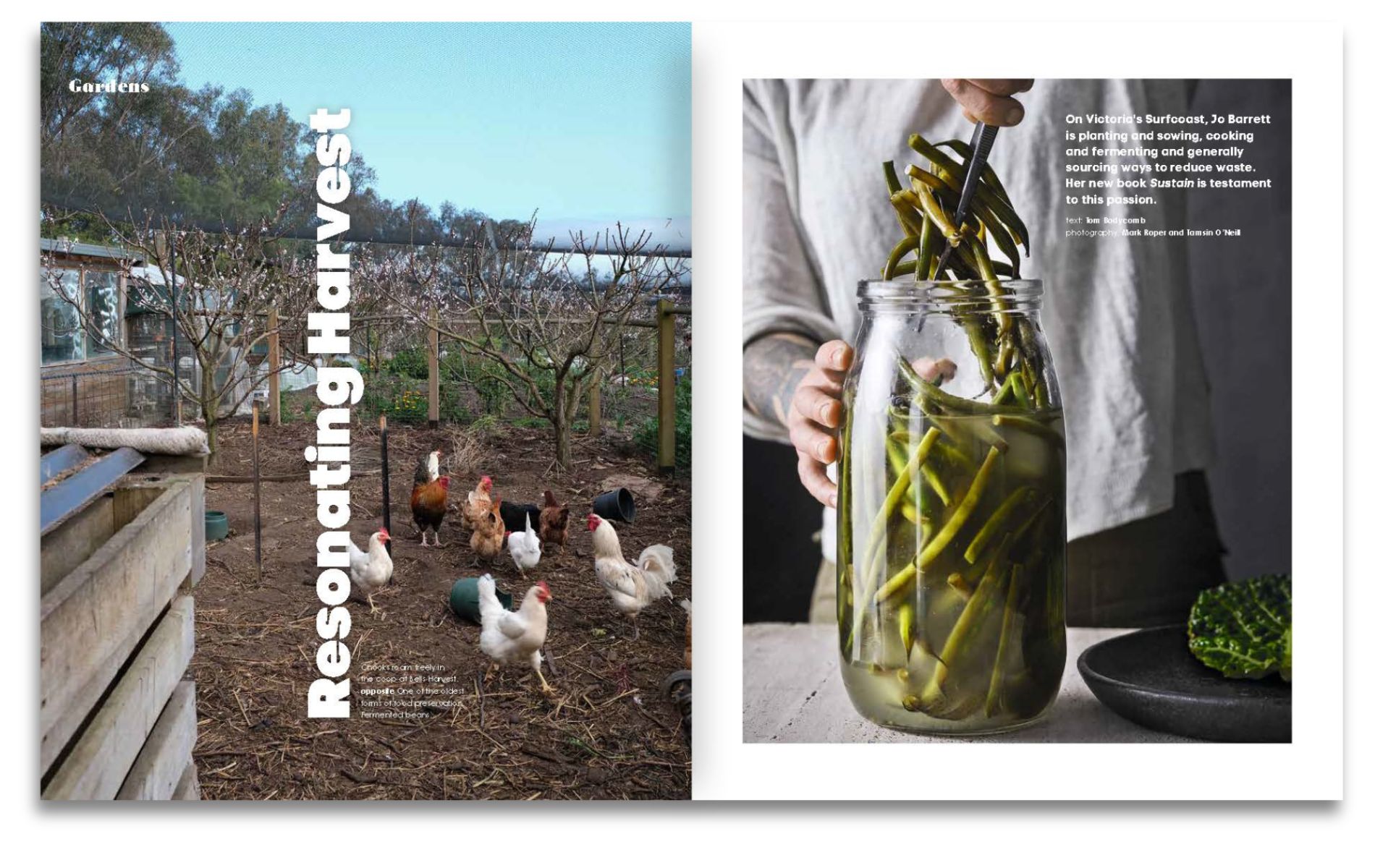 Our second garden; designed to morph with the years-long changing needs of a young family, this deeply thought-out garden lies ready for anything. Landscape architecture by banksia & lime and architecture by Simon Pendal.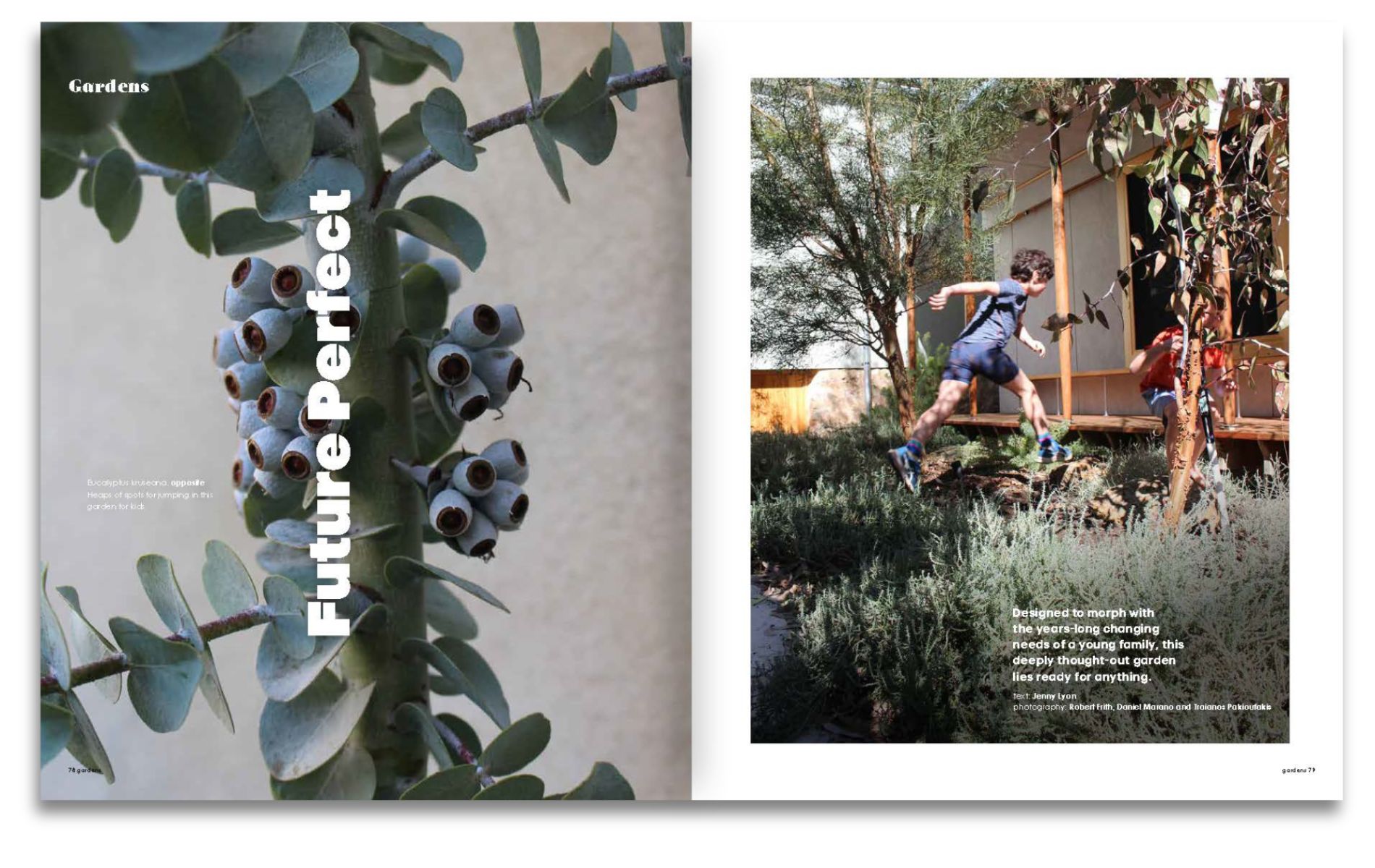 And finally for our travel feature; a visit to Far North Queensland was an insight into First Nation Custodians' knowledge and care for Country. Featuring Firesticks and Landcare Australia.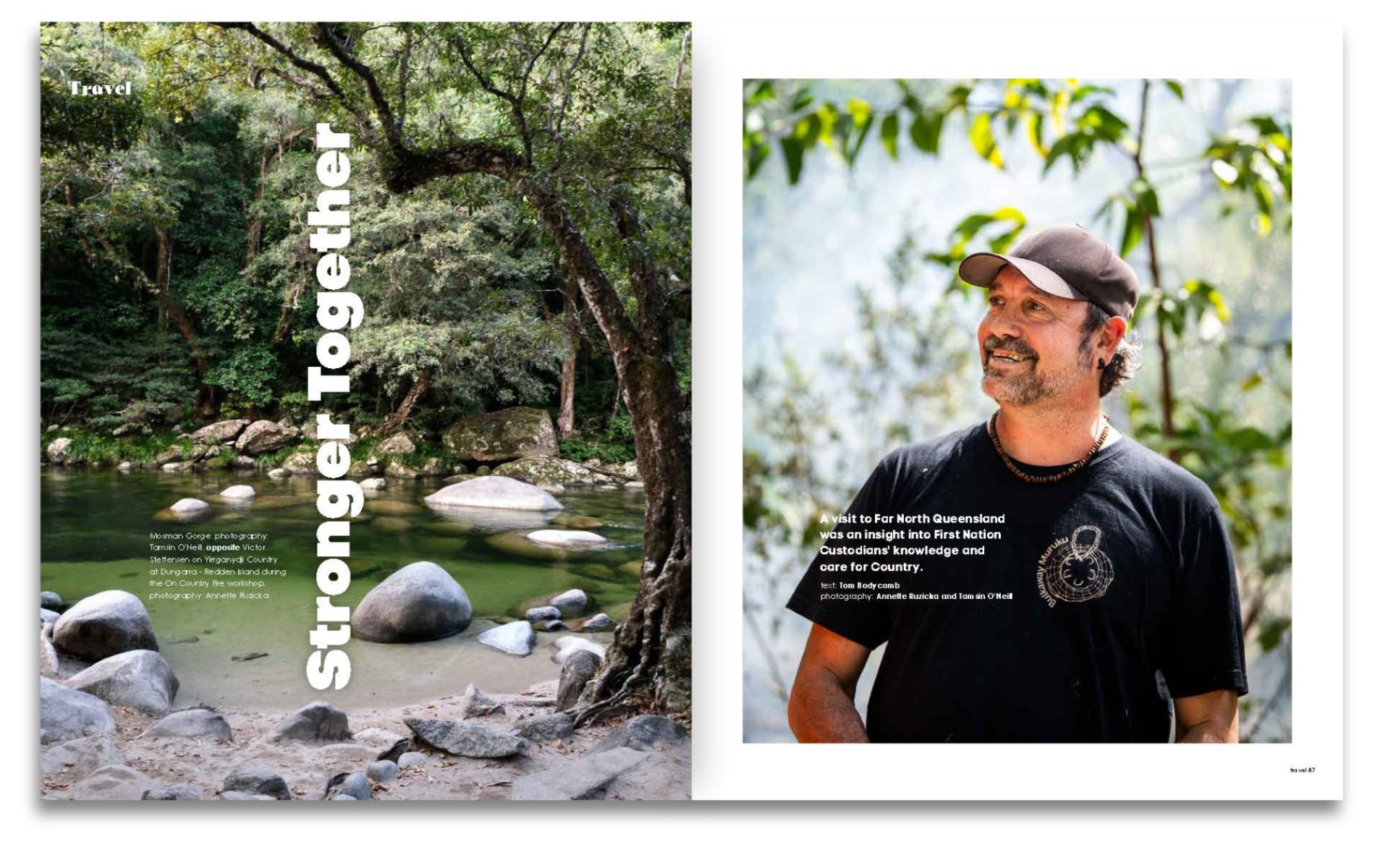 And of course, our regular segments Upfront and Upfront Garden share a curated spread of projects, products or creations that we love. Plus, explore this issue's Permaculture Tips, and the St George's Anglican Church (1964 East Ivanhoe, Victoria) by Frederick Romberg (Romberg and Boyd) in What I Like About You, brought to us by Dr Delia Teschendorff (Delia Teschendor Architecture).
Issue 94 comes out 9 November. Order on its own or as part of a subscription.