Issue 90
Issue 90 comes out 6 March. Order on its own or as part of a subscription.
In this issue we profile the work of Studio Edwards, an innovative and highly collaborative architecture practice.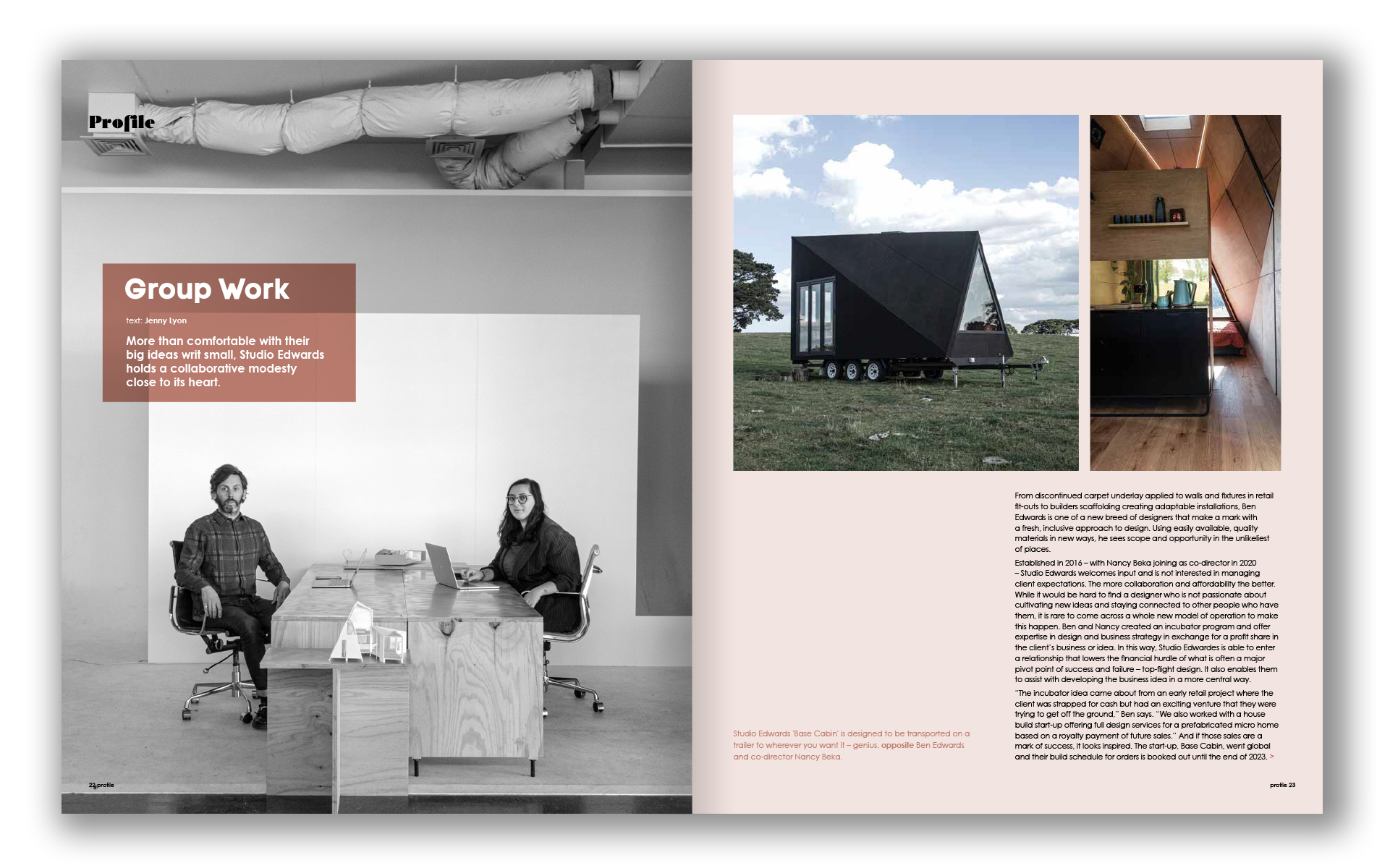 Then, we look at five multi-residential housing examples, from a co-housing model created by a group of friends to a rent-to-buy development. All of the projects prioritise performance in terms of energy consumption and materials, but they are also designed with strong community in mind – a far cry from housing developments of the past.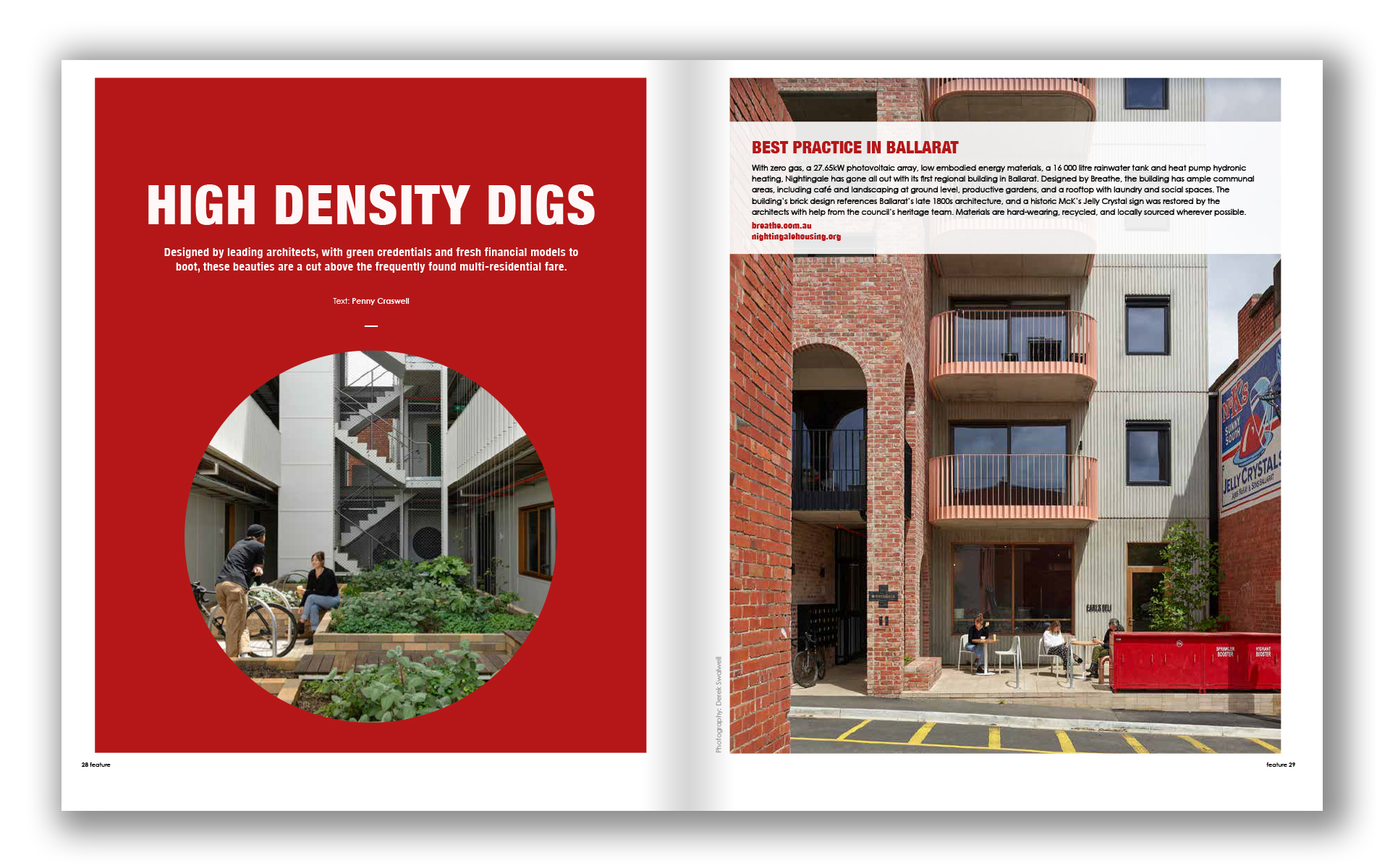 After that, we explore four homes. First, architect Oscar Sainsbury's elevated home achieves a languid, bush-meets-beach house vibe a stone's throw from Melbourne's CBD.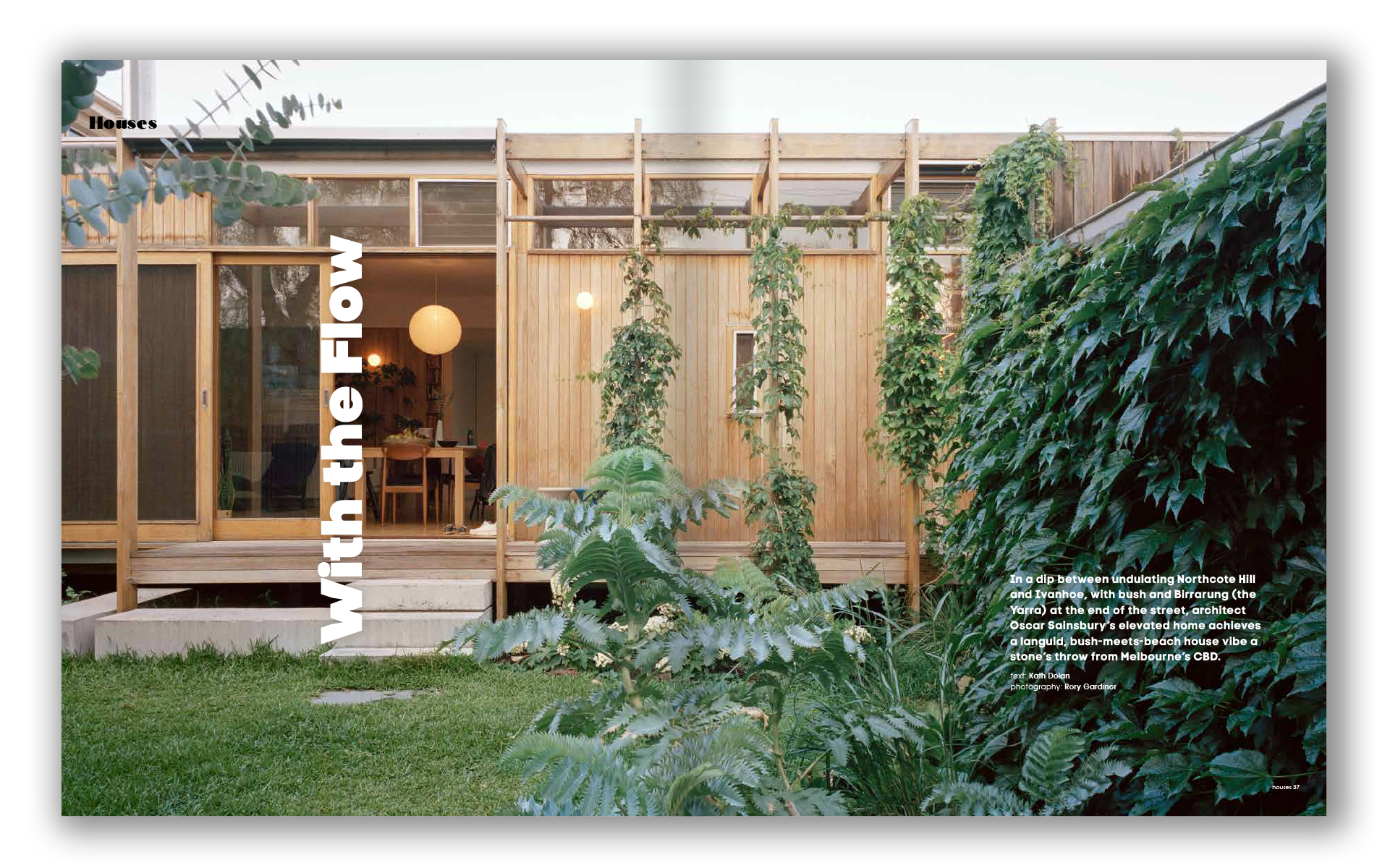 Then, we head to New Zealand to look at a series of three 10-square-metre cabins that offer the most rudimentary, low-impact living, with architecture by Johnstone Callaghan Architects.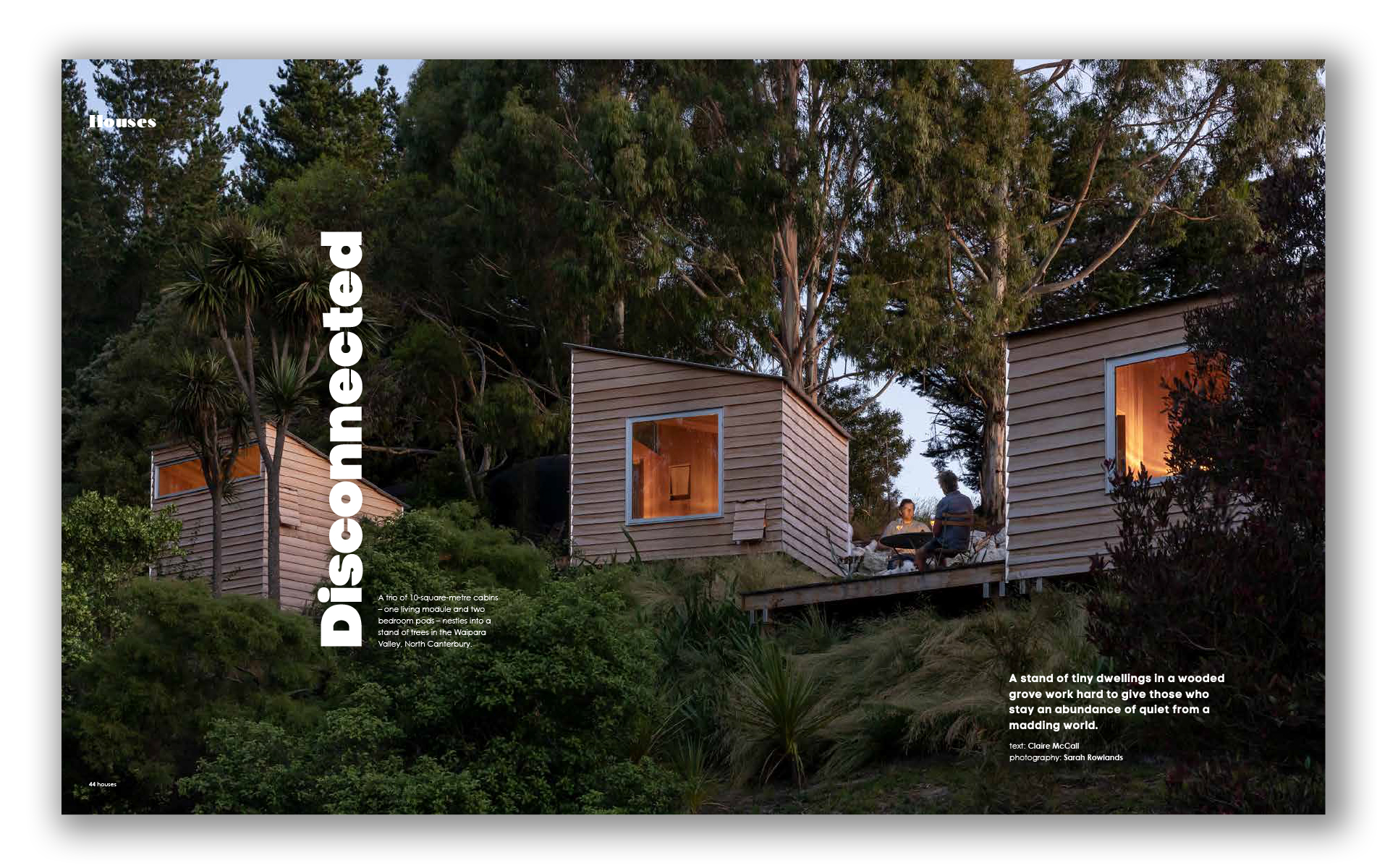 Next up, Tom Mark Henry's transformation of a tiny house with a heritage listing was not an easy feat, but this project proves that minimalism and heritage can mix.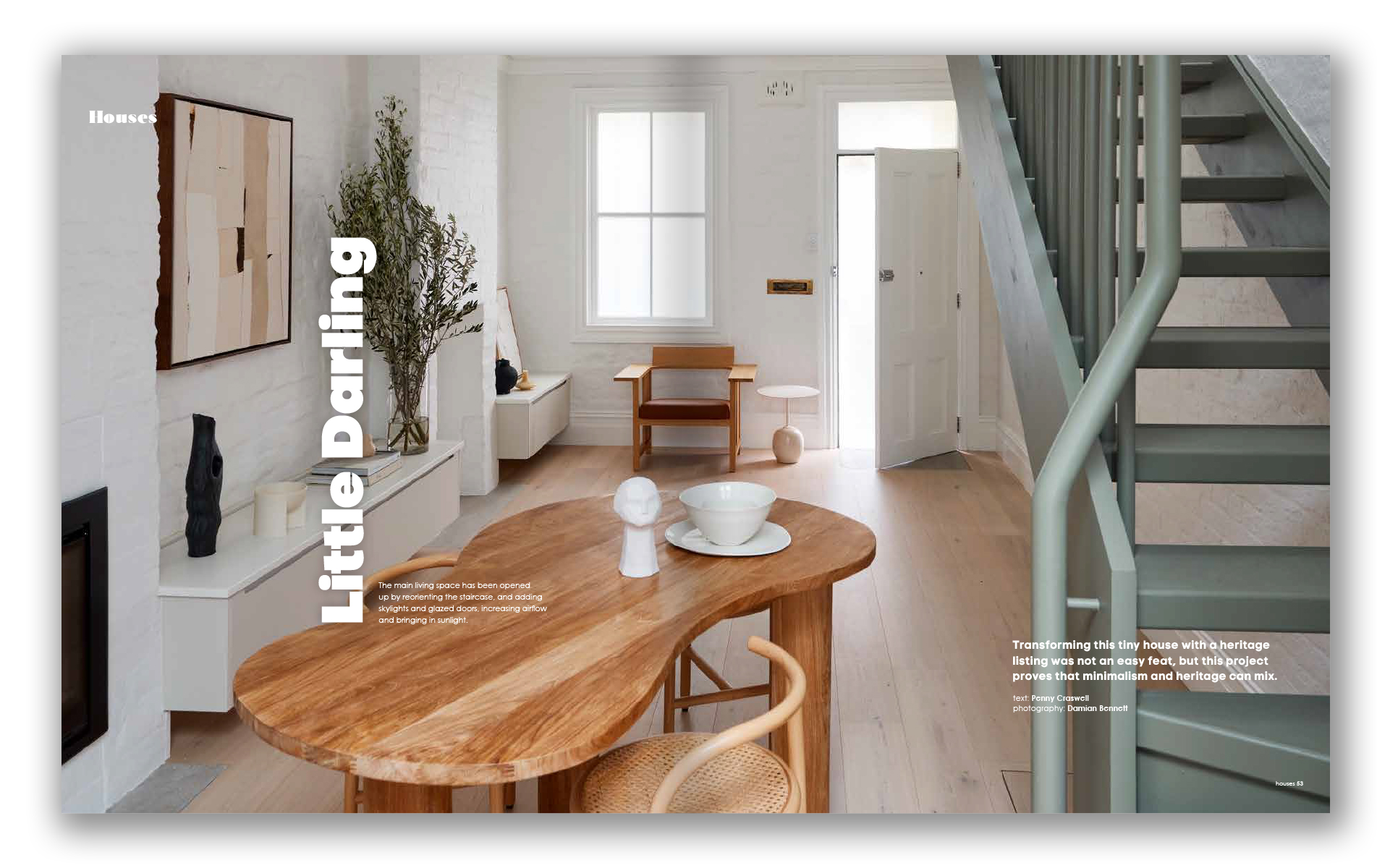 And for our final house feature, a delicate pavilion by Bark Architects that coexists harmoniously within its subtropical environment, Paperbark Pod celebrates outdoor living and fosters deeper relationships with neighbours.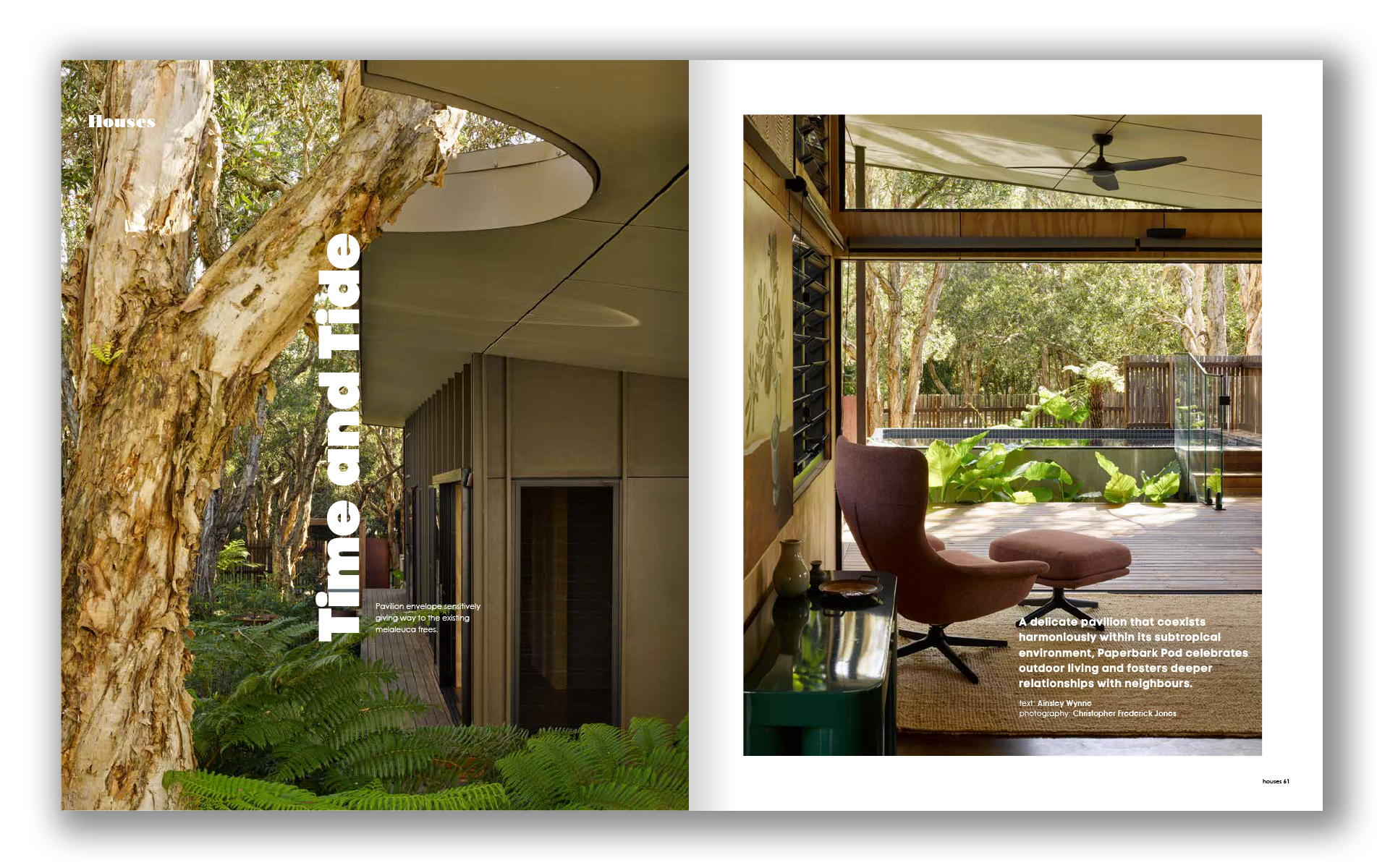 Next up, our two garden features. In the first one, landscape design studio The Garden Social embrace the age and character of this converted building in Newtown and infuse the outdoor spaces with a walled garden enchantment.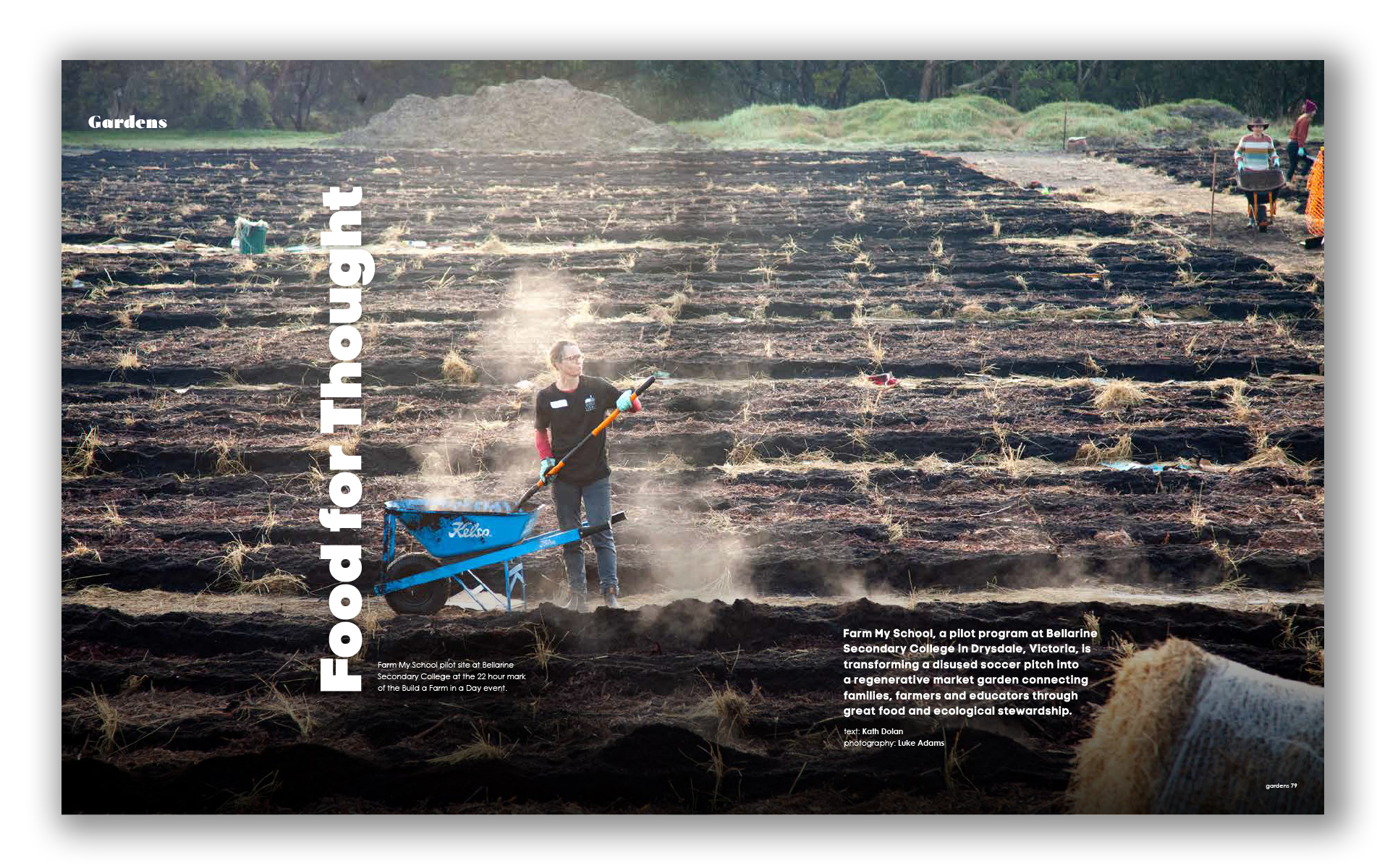 The second, look at the groundbreaking pilot project of Farm My School, a pilot program at Bellarine Secondary College in Drysdale, Victoria.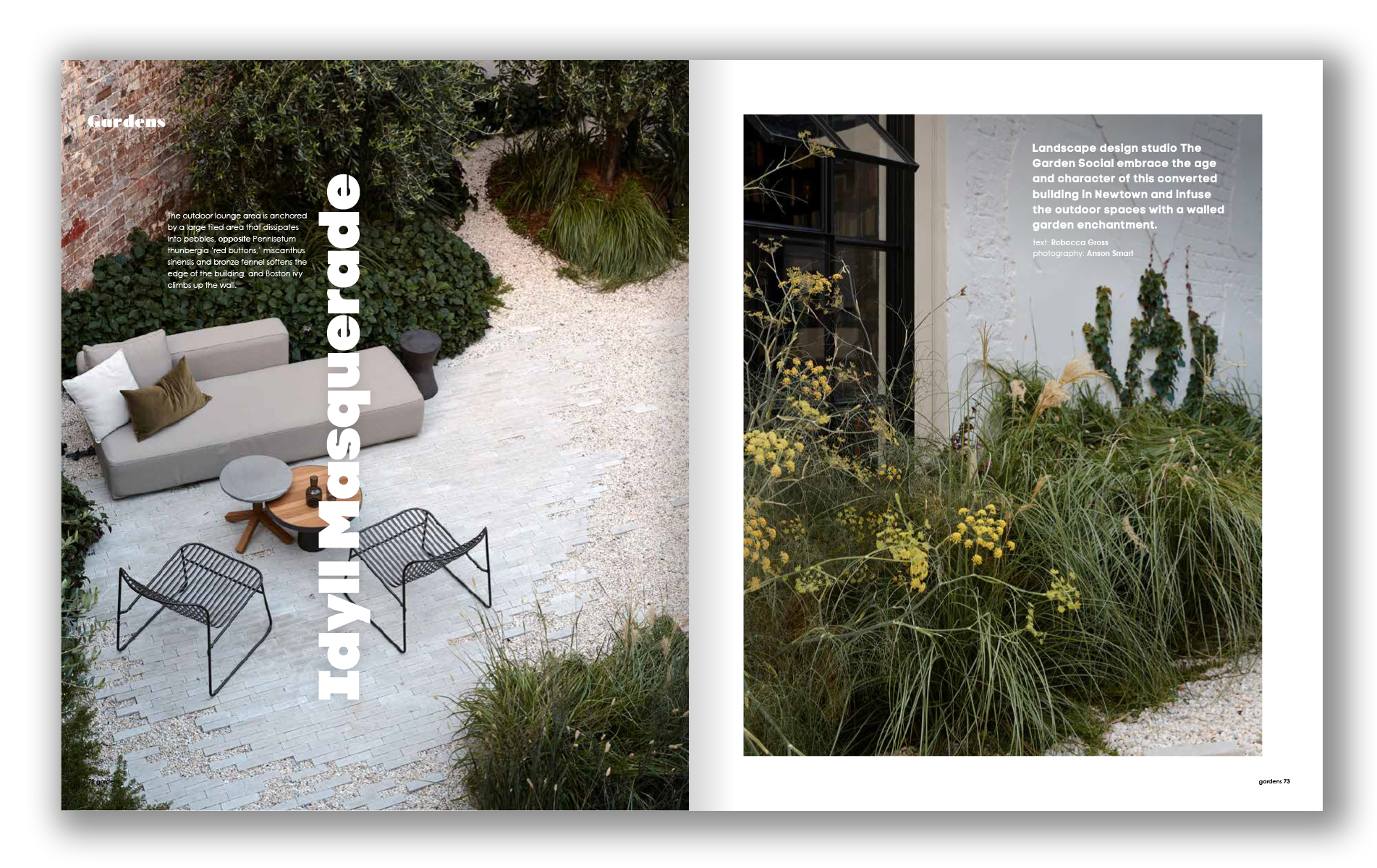 And finally, we head to the the foothills of Australia's highest mountains, to Mill Cabin, a lovingly crafted accommodation perfect for the timelessness of all-season adventuring or day-long reading sessions by the fire.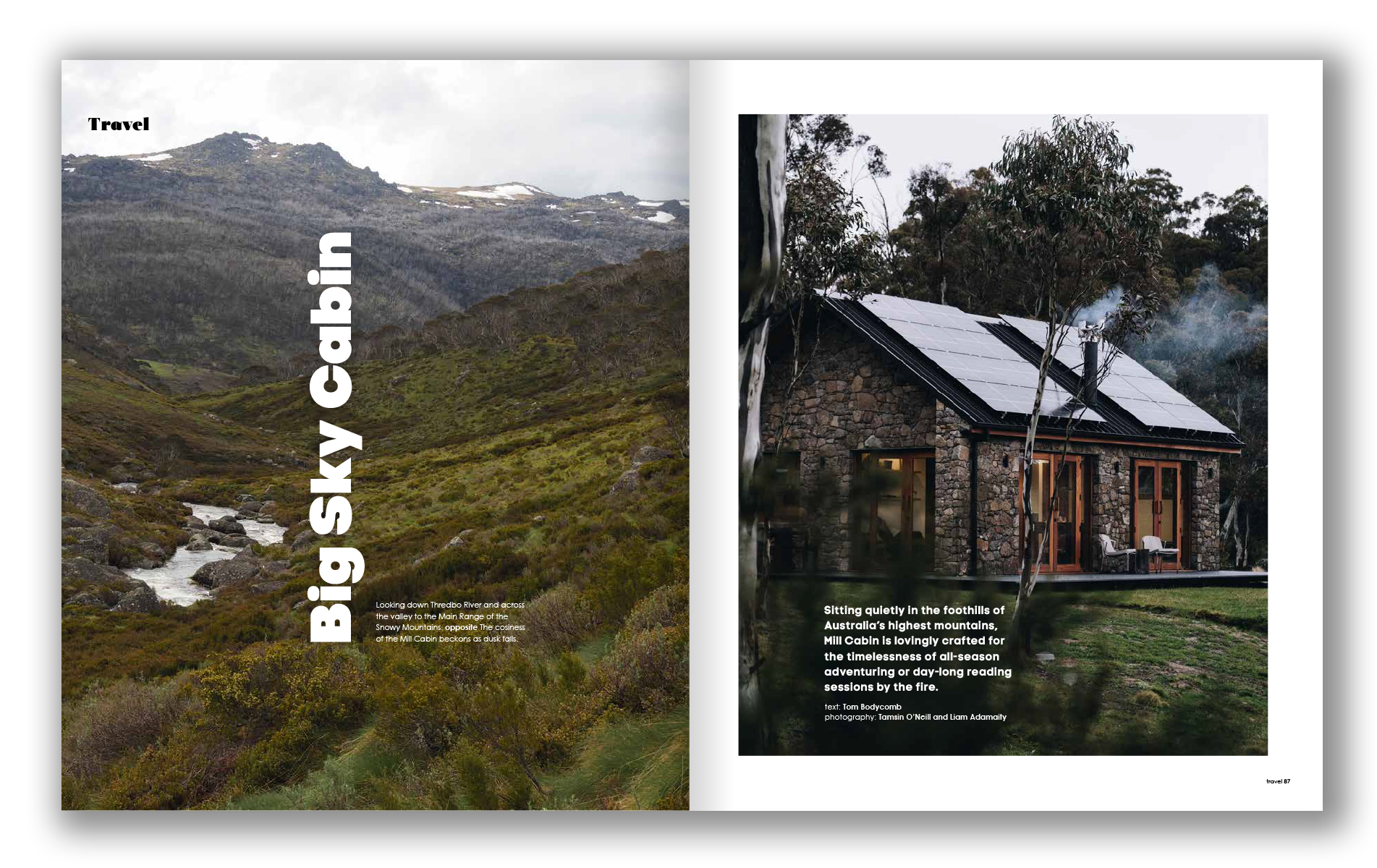 And of course, our regular segments Upfront and Upfront Garden share a curated spread of projects, products or creations that we love. Plus, explore this issue's Permaculture Tips by Karen Sutherland from Edible Eden Design, and 'Lunuganga' by Geoffrey Bawain What I Like About You.
Issue 90 comes out 6 March. Order on its own or as part of a subscription.