Issue 81
Issue 81 comes out 9 September. Order on its own or as part of a subscription.
We are excited to announce the release of our annual small spaces issue, bringing you compact homes from across the country that prove how we can and why we should make homes with less to minimise our impact on the planet.
First, meet sustainable carpentry legend Thor Diesendorf of Canberra-based furniture maker, Thor's Hammer.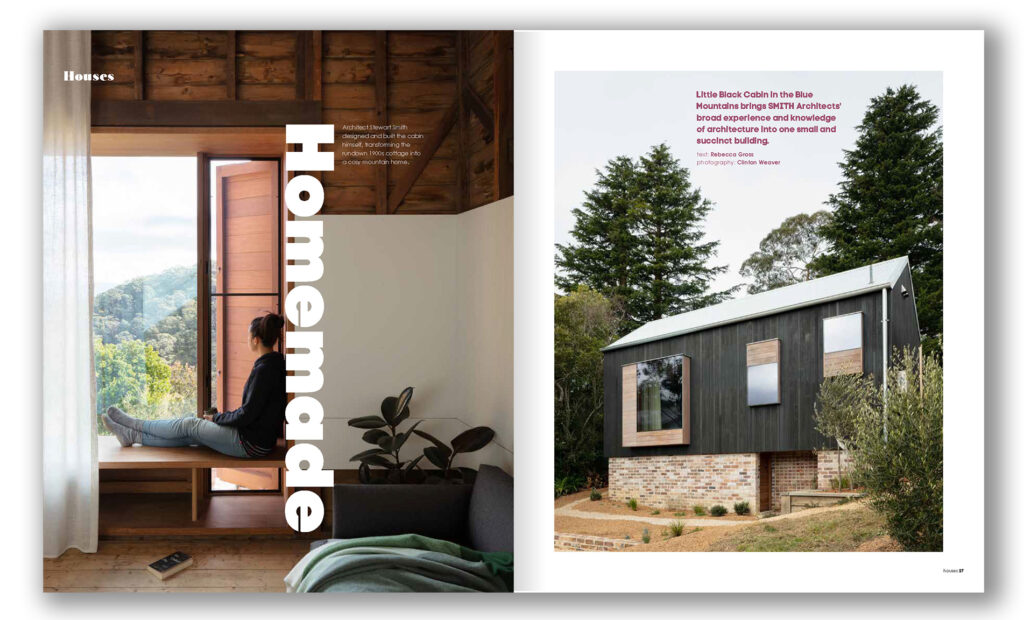 Then, let us take you on a journey of restoration and reinvention in the Blue Mountains, where SMITH Architects' Stewart Smith has designed and personally built a cabin from an early-1900s cottage.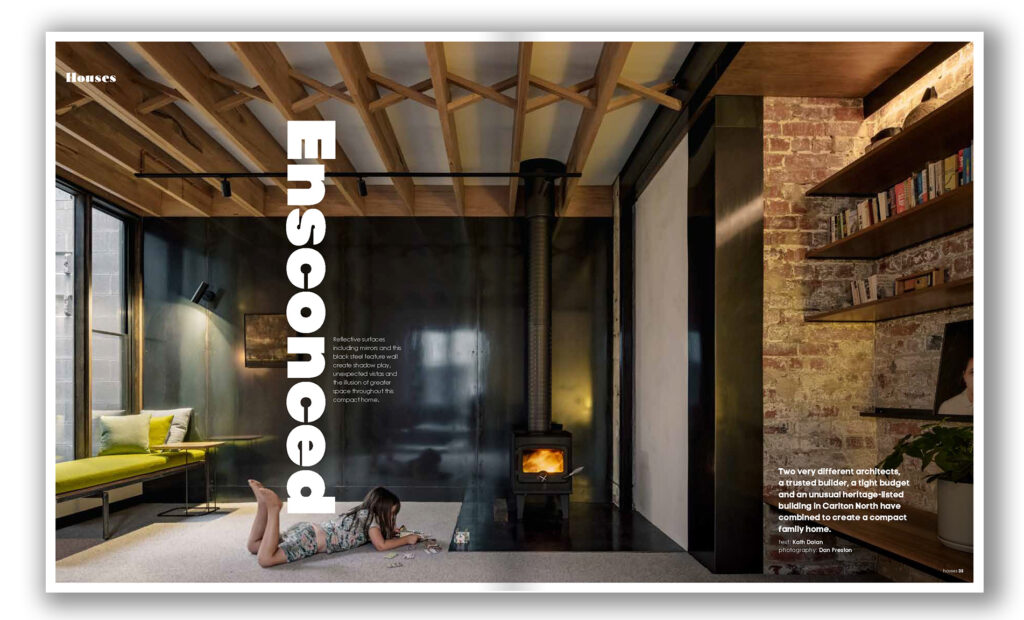 In Melbourne's Carlton North, be wowed by the results of a collaboration between two architects to create a family home that references the courtyard gardens of Mexico and Morocco.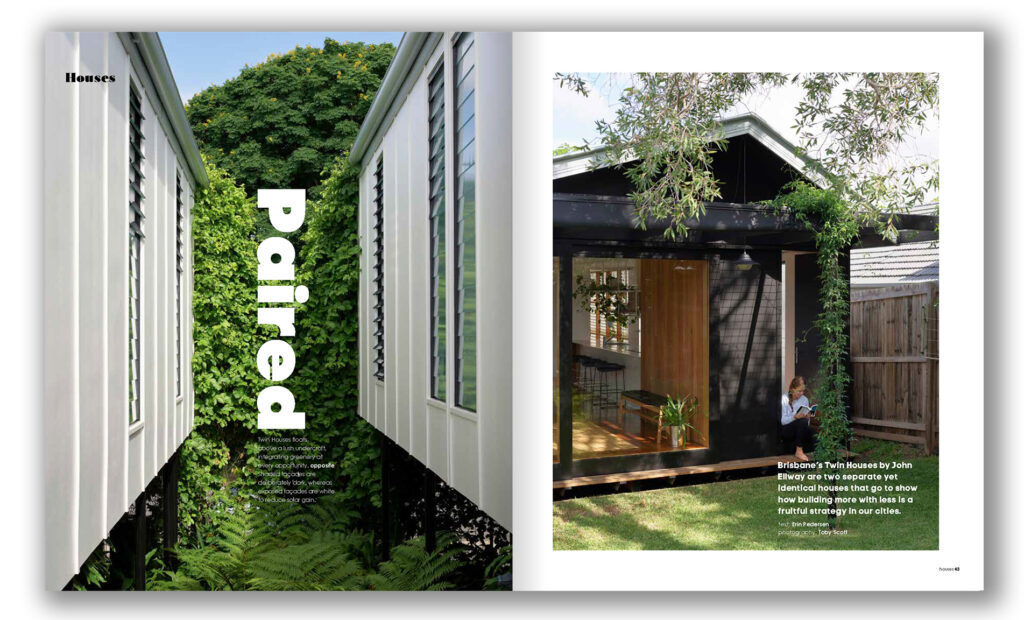 Up in Brissie, John Ellway has designed two separate yet identical homes (aptly named Twin Houses) that re-imagine the typical housing model of middle-ring Brisbane suburbia.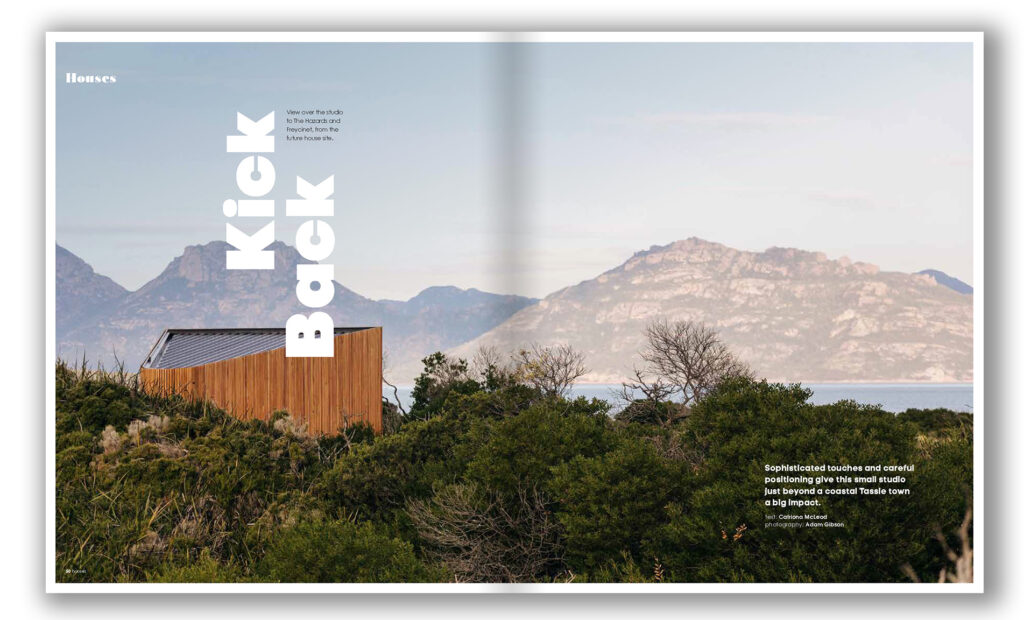 Nestled in the dunes in Tasmania's Dolphin Sands is a small studio by Matt Williams Architects that dishes up plenty of style and comfort for clients looking to unwind.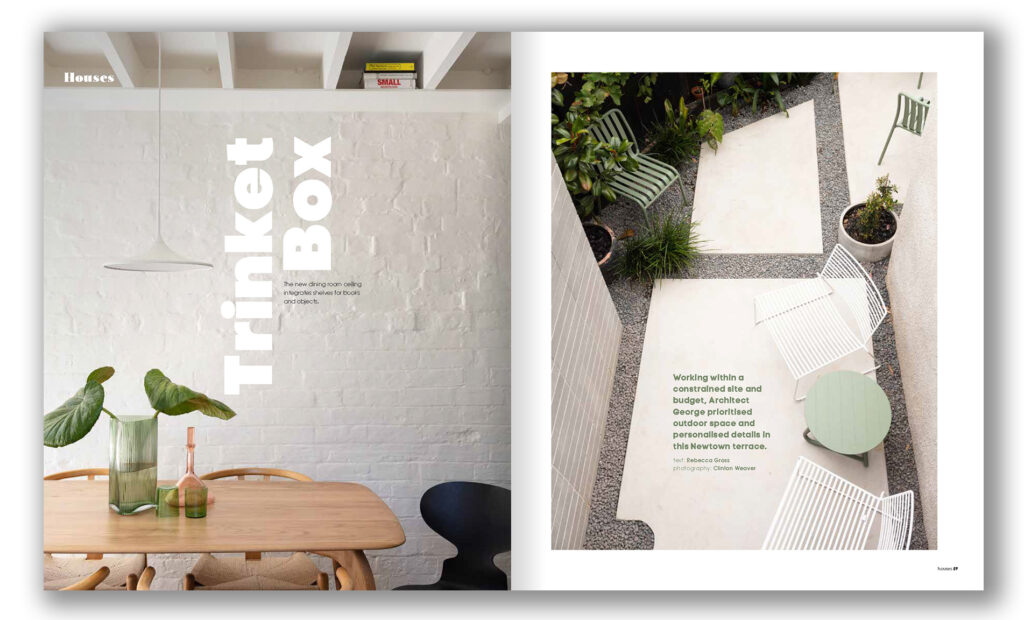 In Sydney's Newtown, a terrace in need of an update has been reinvigorated by Architect George, who prioritised outdoor space and personalised details.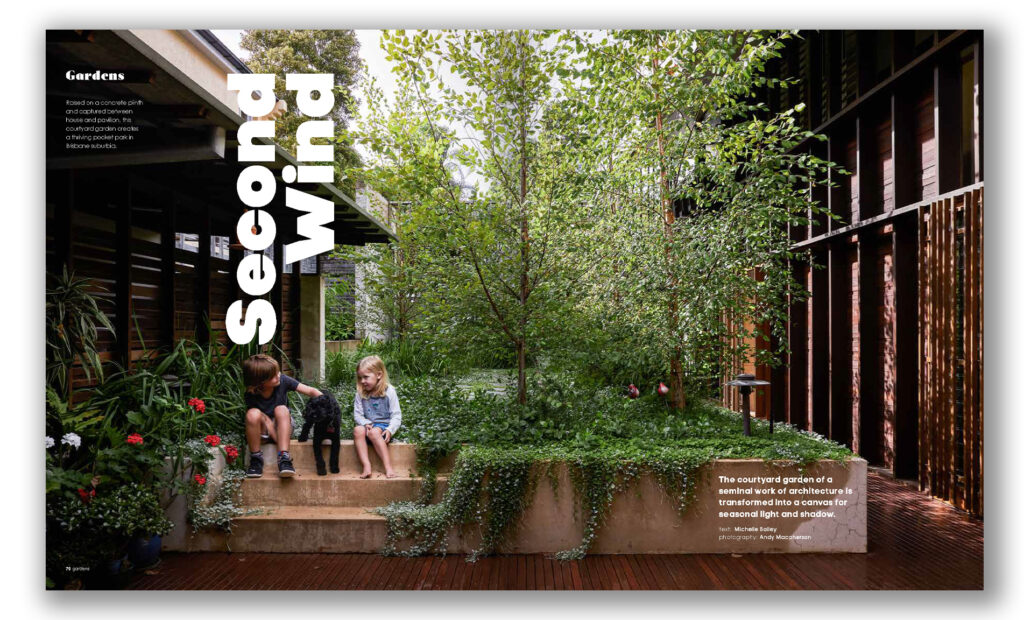 Speaking of modern touches, see how landscape architect Dan Young has revamped the courtyard garden of a seminal work of architecture.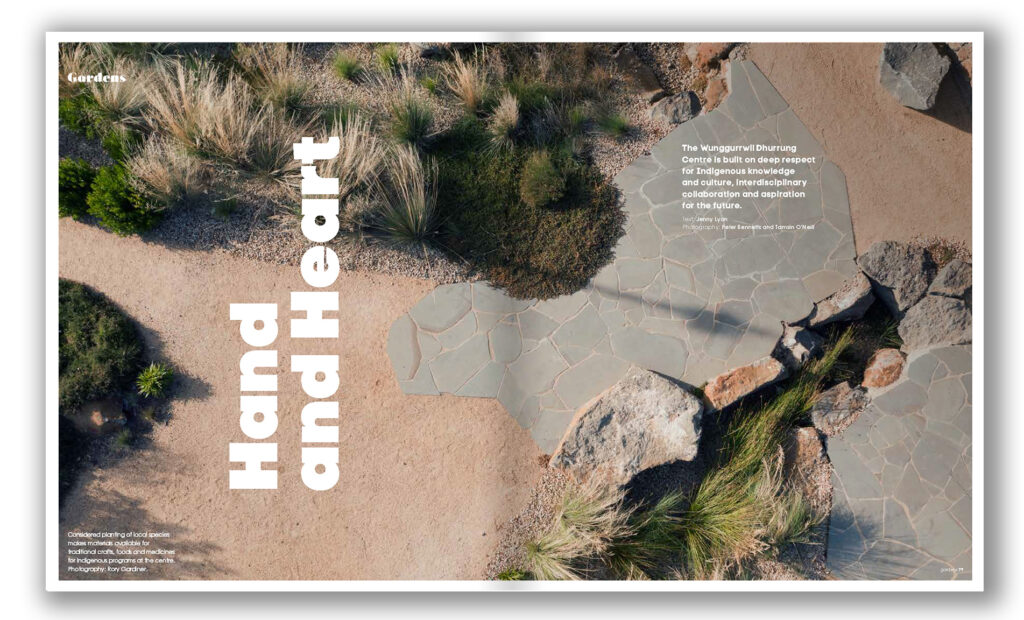 Then, learn the story of Victoria's Wunggurrwil Dhurrung Centre, built on deep respect for Indigenous knowledge and culture, interdisciplinary collaboration and aspiration for the future.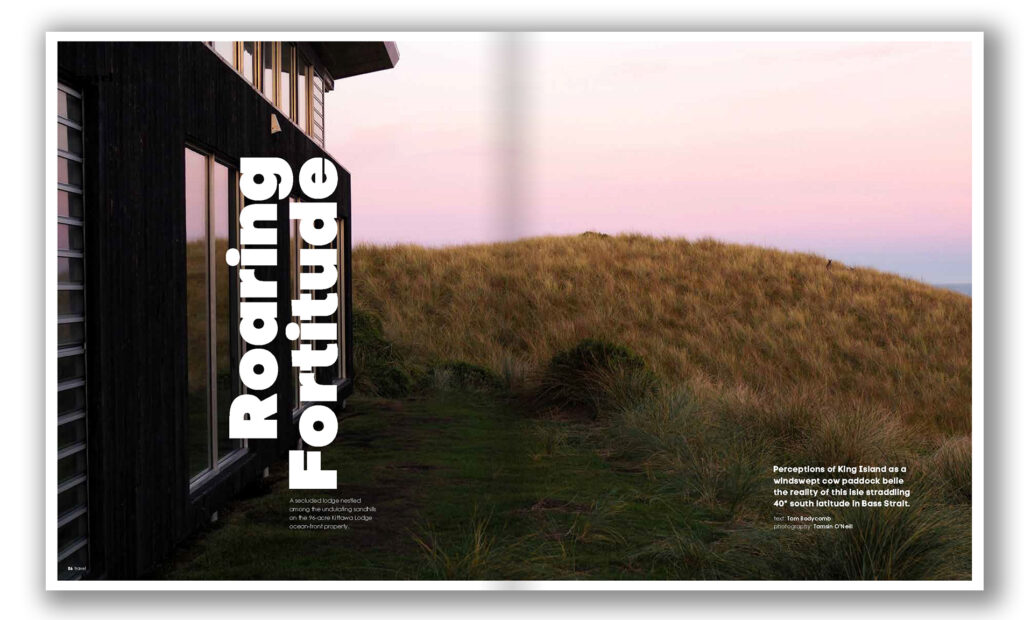 Finally, our travel feature offers an escape for the senses at King Island.
Issue 81 comes out 9 September. Order on its own or as part of a subscription.