INVERT 2.0 MINI LIVING – BUILT BY ALL talk series
IMG LINK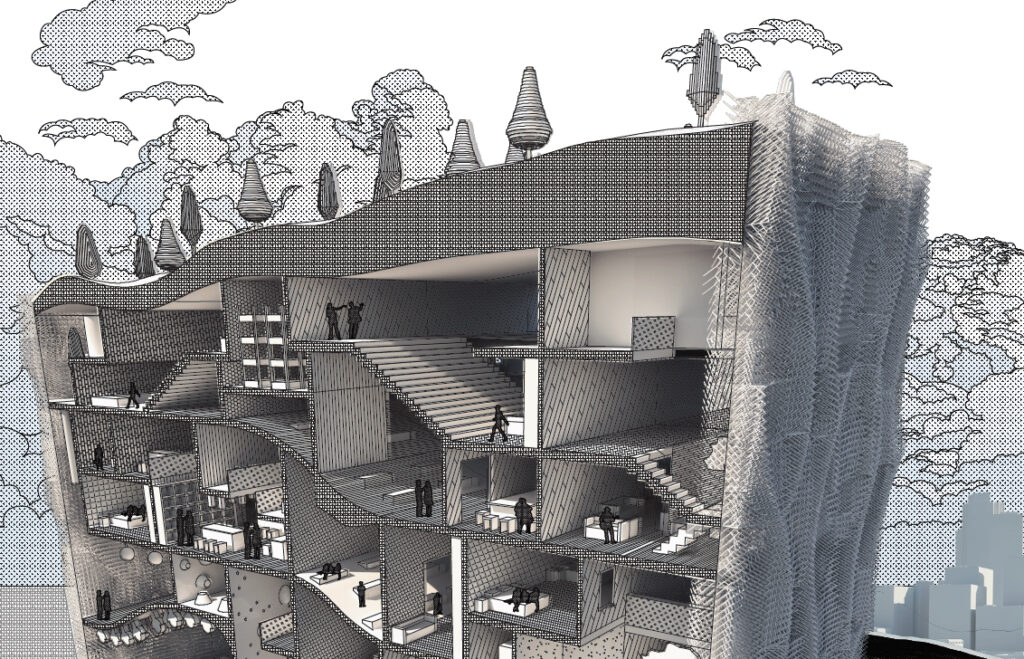 As part of green magazine and MINI LIVING's upcoming exhibition in collaboration with RMIT and the City of Melbourne a talk series will be held 22 – 25 October. The program brings together luminaries from fields of architecture and design along with participating architects and RMIT students.
Visitors will not only have the opportunity to unpack the vision and planning behind each design for the hypothetical village, but meditate more broadly on topics ranging from community-building in multi-residential contexts to sustaining liveable cities for our growing population.
The talks will be presented at the INVERT 2.0 MINI LIVING – BUILT BY ALL exhibition site at the 2014 MPavilion on the grounds of the Hellenic Museum in Melbourne's CBD (280 Williams st, Melbourne, VIC 3000). The talks are free, but bookings are essential. Find the full schedule and booking information listed below.
Monday 22 October, 6pm // Book here for Monday
Topology Studio
Archiblox
Ben Callery Architects
Chris Connell Design
RMIT Masters of Architecture and Masters of Landscape Design Students
Tuesday 23 October, 6pm //Book here for Tuesday
Nightingale/Breathe Architecture
studio edwards
Field Design Studio
Wolveridge Architects
Taylor Knights Architecture
Wednesday 24 October, 6pm // Book here for Wednesday
Alternative multi-residential models, built by all
Jeremy McLeod in conversation with Ken Maher
Jeremy McLeod is the founder and director of multi-award winning practice Breathe Architecture and the founder of Nightingale Housing.
Ken Maher is an Australian Institute of Architects Gold Medallist, former Australian Institute of Architecture National President and current professor in the UNSW Faculty of Built Environment and an Officer of the Order of Australia (AO).
Thursday 25 October , 6pm // Book here for Thursday
Building a vibrant, community focused and liveable city for a growing population
Rob Adams in conversation with Andrew Walter
Rob Adams is the Director City Design and Projects at the City of Melbourne and a member of the Cities of the Future Council of the World Economic Forum.
Andrew Walter is an Associate Principal and Design Leader at Woods Bagot. He's currently involved in a significant adaptive re-use project in Melbourne's west called Younghusband which is being designed to comply with One Planet Living Framework and, a first for Victoria, will be zero waste as well as carbon and water neutral.
greenmagazine.com.au/update/invert
mini.com/en_ms/home/living.html
View the launch night video here.