Creating a High Performance Home
IMG LINK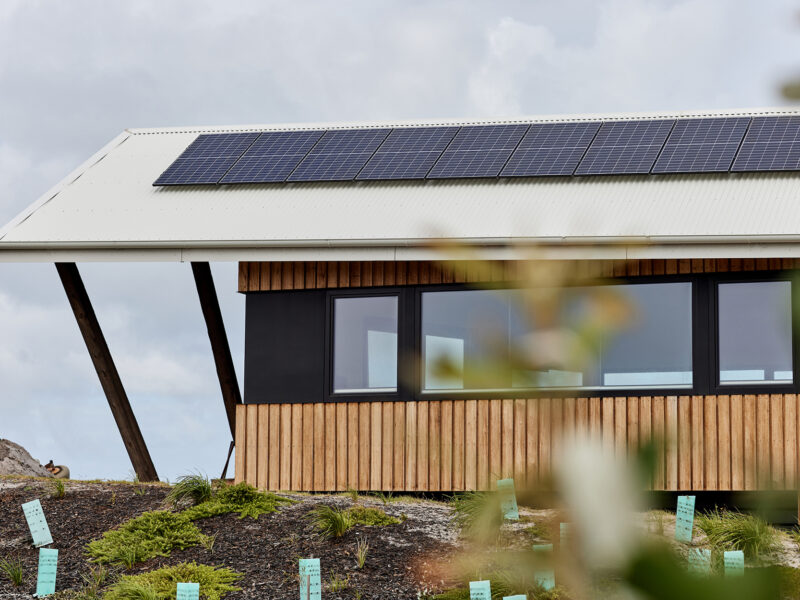 Most Australian homes rely on technological fixes to compensate for poor design and construction. Active heating and cooling methods such as reverse cycle air conditioning are required to regulate temperatures to a somewhat comfortable level, accounting for the high energy use (and cost) of our housing.
Enter Passivhaus: the world's leading standard in high performance building.
Delivering on quality, comfort and energy-efficiency, the Passivhaus standard places emphasis on the building fabric and on high-quality construction to improve building performance and reduce heating demand by up to 90% from the outset.
A Passivhaus building also provides exceptional air quality for its occupants and performs highly on indoor environment quality measures of consistent temperature, low humidity, low carbon dioxide and low particulates throughout all seasons.
Passivhaus is a proven design and construction performance standard. Rigorous oversight during the design phase and commissioning prior to occupation ensures that certification provides peace of mind that a building will perform as intended. The robust, evidence based and independently verified assessment is conducted by an accredited Passivhaus Certifier.
HIP V. HYPE senior sustainability consultant Marcus Strang is one of only four Passivhaus Certifiers in Australia, working within our Better Buildings team at HIP V. HYPE.
Our Better Buildings team are a boutique-scale, stand-alone team of qualified engineers and design professionals. From single residential projects to larger commercial typologies like ANMF House in Melbourne or Monash University Gillies Hall Student Accommodation, our Better Buildings team work closely with the design team to provide review and detailed design advice to meet the Passivhaus standard.
Commencing with a comprehensive review of a building's design, including architectural drawings and documentation, our team methodically identify any changes required early in the design stage to work towards overall compliance.
With the Passivhaus standard as a base, the transition to generating net positive power on-site becomes more achievable.
If you are interested in living more comfortably, in a healthier home, with a significantly lower, and in some cases even a positive, carbon footprint then we can't recommend the Passivhaus standard more highly.
Contact
To find out more about the Passivhaus standard and certifying your project, head to our website www.hipvhype.com or get in touch via email at: [email protected].