Inaugural winners of the Northern Beaches Environmental Art and Design Prize announced
IMG LINK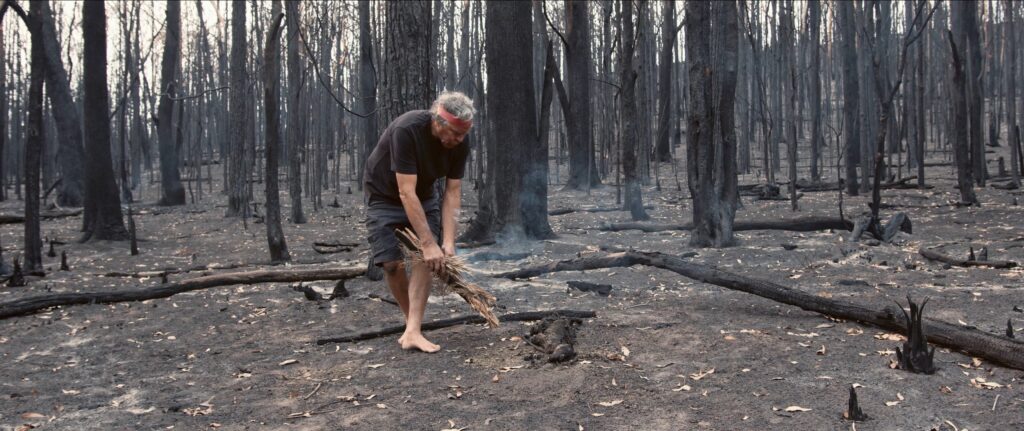 Northern Beaches Council today announced the winners of the inaugural Environmental Art and Design Prize across nine categories with a prize pool of over $40 000.
The award-winning works give voice to the interconnectedness of humanity and the environment, provoking discussion on sustainability, creativity, and impact. The winners include:
● Helen Earl and Belinda Piggott in the Ceramics and Small Sculpture category for Carbon Credits, a wood, paint, aluminium, and ceramic sculpture speaking to carbon emissions and biodiversity.
● Joint winners of the digital, film, and video category, Andrew Kaineder for his video work Mourning Country, filmed after the loss of Budawang elder Noel Butler's home and the Aboriginal culture centre in the Currowan Fire, and Zan Wimberley for her video work Coal and Ice, using schlieren imaging for flow visualisation to manipulate light to visualise Co2.
● Sarah Robson in the Painting category with her work The Unfolding of Reason, coupling acrylic paint and industrial felt in a marriage of natural fiber and traditional technique.
● The artists' and writers' collective Kandos School of Cultural Adaptation in the Interdisciplinary Collaboration category for An artist, a farmer, and a scientist walk in to a Bar…, a 56-page newspaper work, created to explore how artists can add fresh perspectives to environmental challenges faced today.
● Shonah Trescott in the Works on Paper and Photography category for her work Miraculous draught of fishes, reflecting on the history of the Wiradjuri people and their connection to the Murray Cod, a fish that plays a central role in their creation stories of the rivers.
● Joanna Fowles and Nina Smith in the Wearable Design category for DYEVERT shirt, a wearable shirt utilising food waste and zero waste pattern cutting techniques to reimagine overlooked waste materials.
● Marta Figueiredo in the Functional Design category for Stardust Lamp, created using resin waste from other designs to recycle and create in line with circular design principles.
● The young artist/designer 7-12 years prize was awarded to Selma Lunde Stewart for her painting, Frog, which speaks to the dependence of animal life upon an unpolluted environment.
● The young artist/designer 13-18 years prize was awarded to Romy Behdasht for her work Compromised fragility, a sculpture combining man-made and natural resources to represent extinction, conservation, and compromise.
The winners were selected by an esteemed judging panel comprised of internationally renowned artist Euan Macleod; artist, designer, and curator Liane Rossler; and CEO and Artistic Director of the Australian Design Centre, Lisa Cahill. The judges evaluated the 226 finalist works across the categories of Wearable Design, Functional Design, Digital, Works on Paper and Photography, Ceramics and Small Sculpture, Painting, Interdisciplinary Collaboration, and separate youth categories for creatives aged 7 – 12 and 13– 18 years old.
The winning artworks are showcased in an exhibition alongside the other finalist works until 12 December 2021. The free exhibition, and accompanying program of artist talks and demonstrations, spans three arts venues on the Northern Beaches.
At Manly Art Gallery & Museum, works engaged with contemporary art practice are displayed, while the wearable and functional design category is shown at Curl Curl Creative Space. Youth finalists are showcased at Mona Vale Pop Up Gallery.
The Prize is an inclusive and diverse exhibition that celebrates the vibrancy of the arts and design community within and beyond the Northern Beaches. The finalist works showcase artists and designers who have a keen interest and focus on the natural world, environmental renewal, regeneration, and the circular economy in their work.