ICONIC Australian Design at Willaura Railway Station Gallery
IMG LINK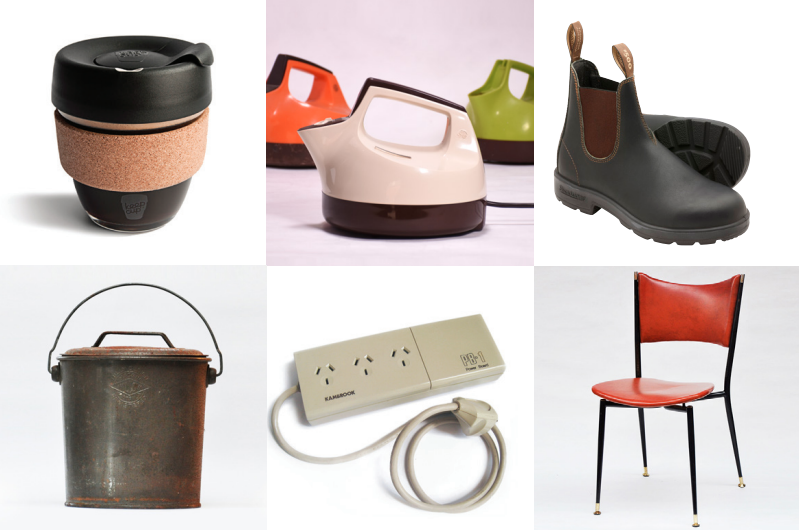 Willaura Railway Station Gallery is located in a small country town with a population of approximately 300 residents. It is a community gallery with big ideas, and is always searching for ways to attract visitors to turn off the highway and into Willaura's main street. This month, Willaura Modern will be hosting an unusual exhibition "ICONIC Australian Design", which celebrates the innovation and ingenuity of Australian designers. It has been curated by Ian Wong, senior lecturer from Monash University, who for the past decade has been collecting thousands of design objects that are known throughout Australia.
Project Co-ordinator Lois Reynolds explained: "From the ute to the Kambrook powerboard, the SafenSound Baby Capsule to the Wiltshire Staysharp knife and the iconic Esky, so many of these objects have become household names and are now part of our culture. These innovations in design have been the inspiration of  our best and brightest designers, they have become acclaimed world-wide and yet we are not aware of the names and stories behind them. This exhibition celebrates our Australian "make do" culture of finding practical solutions to life's challenging situations."
In this exhibition there are early examples of objects which show "bushie innovation" and invention while items from more recent times demonstrate the depth of Australia's design talent and its capacity to contribute to the economy and society. Work from Grant and Mary Featherston, Marc Newson will be featured, along with winners of the Prince Philip Prize for Australian Design such as the Sabco timer tap and the Décor BYO wine cooler.
The gallery will be open Fridays, Saturdays and Sundays 10am -2pm until August 1st, or by appointment please contact Lois on 0428541482. Further details can be found on the Willaura Modern Facebook page.
Please contact Ian Wong on 0419 590435 for further text and insight about this exhibition.
Update: Unfortunately Willaura Modern is unable to host visitors to the I.CONIC Australian Design exhibition this weekend. Follow the Facebook page for updates and some great photos!