Festival of Architecture and Design 2017 – Future Cities
IMG LINK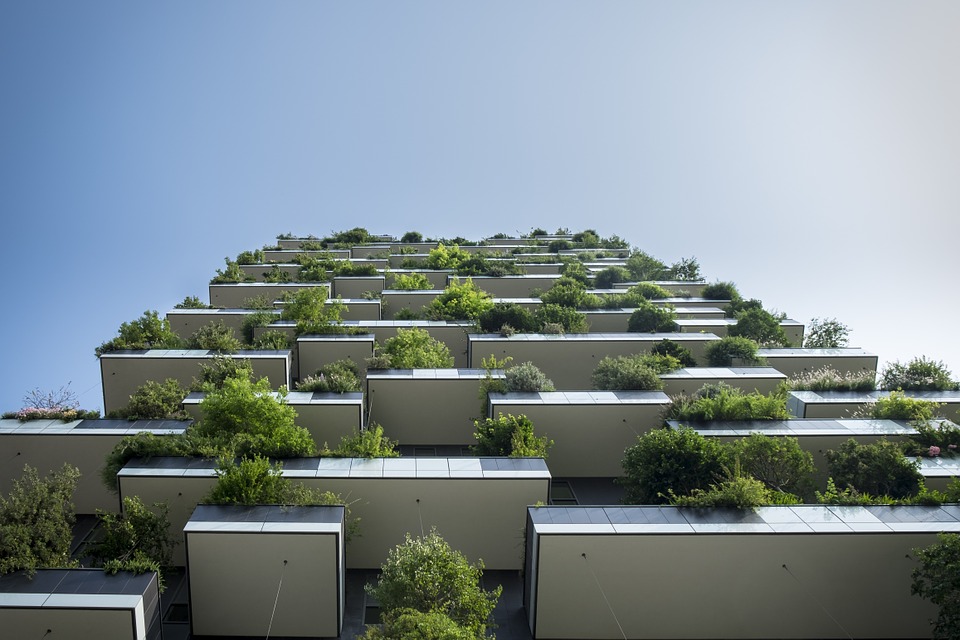 South Australia is promising a glimpse of the future city at this year's Festival of Architecture and Design (FAD). Now in in its third iteration, FAD will curate the theme of Future Cities as part of South Australia's Open State Festival from Thursday 5 October until Sunday 8 October.
As FAD presenter David Shah points out "Fifty years ago, less than a third of the world's population lived in cities. Fifty years from now, that figure will have more than doubled to around 70%, as various factors force rural dwellers into urban migration." Viewpoint #40
David Shah, Publisher and CEO at Metropolitan Publishing BV which includes the Pantone Colour View in its stable The Future Cities theme will examine the relationship between people, design and technology, with design influencing the relationship between them.
Over 30 events will be held over the course of the festival, including architecture and design talks, exhibitions and guided walking tours forming part of the wider Open State program.
This year's festival will be directed by TREMMA a group of designers: M. Samee Sultani Hassell Studio, Tom Robinson MPH Architects, Anastase Paraskevopoulos Black Rabbit Architecture + Interiors, Philip Tridente Hassell Studio, Ed Meyers Oxigen Landscape Architects + Urban Designers working in Adelaide who came together whilst studying at the University of South Australia.
During the Festival, the TREMMA team will build an active installation titled 'Analogue Missions' in Victoria Square. Taking its inspiration from NASA tests of the same name 'Analogue Missions' is a scaled scenario of our future city's public space. It aims to encourage people to reengage with familiar surroundings and the people in them in a new way.
Seattle author Charles Wolfe, author of Seeing the Better City will use his keynote address and workshop to examine the power of observation in shaping a future city: "Amid our increasing capacity to photograph with smartphones (over and above conventional cameras), one of the most simple and empowering things we can do is to record and communicate our observations and impressions of where we live, work and travel each day. These urban diaries can occur on multiple levels–from introductory" how to see" exercises, all the way to incorporation of citizenbased photography into city planning processes and development project input.
In short, I believe that urban diaries are one key to a more inclusive and empowering approach as our cities change around us." Charles Wolfe myurbanist.com 
Jordi Pardo , founder and scientific coordinator of the Cultural Lab at Barcelona Media Innovation Centre, will be presenting on how to connect a city's history to its future innovation. He is a member of the European Commission panel of experts in charge of the selection of European Capitals of Culture and has undertaken extensive culture and development work in Spain, Brazil, Peru, Paraguay, Uruguay and Vietnam.
Other highlights include:
Panel discussions that approach the housing affordability crisis from a different angle – A Big Idea in Realising Housing Diversity (6 October) and CitizenLed Infill Housing (7 October).
A peek into a Future City with a look at the Tonsley Innovation District: The future of Work, Live and Play
The Gold Medal address by Dr Peter Elliott AM (7 October) who worked on the 2011 North Terrace re development. The Gold Medal is the Australian Institute of Architects' highest honour which is awarded annually for distinguished service by architects.
Tours around the City including the Central Market Precinct, Adelaide's rooftops, Future Adelaide, DeepAcres and an Office Crawl.
The Festival of Architecture and Design is curating the Future Cities theme for Open State SA 2017 and is presented by the Australian Institute of Architects.
For more information please visit the Festival of Architecture and Design website: fad.org.au