David Trubridge wins two international Red Dot awards
IMG LINK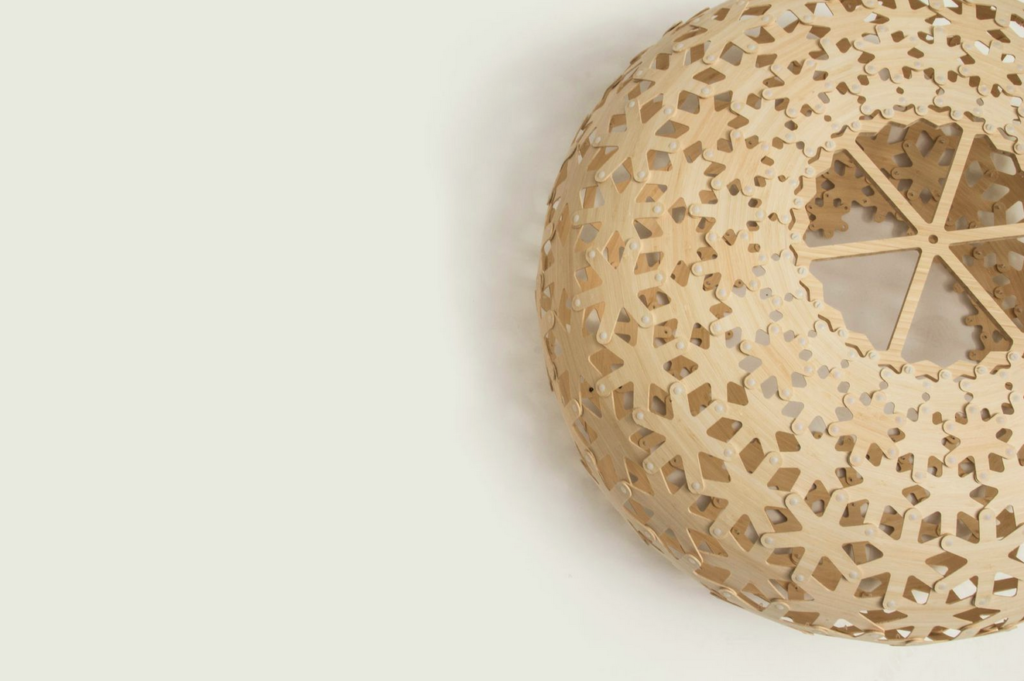 Snowflake and Nikau lights designed by David Trubridge, have each won at the 2015 Red Dot design awards in Europe. The kitset versions are recent additions to the already award winning collection of lighting that his company designs and manufactures in Hawke' s Bay, New Zealand.
"We are very proud have have received these two awards, as Red Dot is probably the most prestigious international design recognition." —David Trubridge
Snowflake and Nikau are directly inspired from David's observations of nature, where he spends much of his time when not in his design studio in New Zealand. Snowflake was initially conceived following a trip David made to Antarctica as a visiting artist and spills geometric hexagonal patterns across the walls when lit. Nikau is based on the only indigenous palm tree in New Zealand, apparently named because unlike the coconut palm familiar to Polynesians, it has no nuts. The fronds from the palm were traditionally used for thatching and weaving and the patterns of the light reflect this.
David Trubridge and his business manager Josh Lynch are in Milan right now for the annual Milan Design Week (Euroluce 14-19 April) and will be exhibiting the two winning designs.
He exhibits for the 13th time, the first being in 2001 where he was discovered by renowned design house Cappellini and had his 'Body Raft' recliner licensed for worldwide distribution. Since then his company has grown from just one or two occasional employees to 22, finding success across Europe, the Americas, Australia and Asia.
Both winning pendant lights are made from ethically sourced bamboo plywood and they are sold in kitset form. The process of freighting as kitset for home assembly dramatically reduces the volume of the shipped product and is named the 'Seed System'. The company initiated this re-thinking after taking its well known Coral light through a Life Cycle Assessment (LCA) which continues to guide the company's design process.
'We are currently in the final stages of obtaining an Environmental Product Declaration (EPD) via Thinkstep (formerly PE International), which will give us a even higher level of transparency to which we are committed. This EPD will allow our products (like Snowflake and Nikau) to be selected for buildings that are required to have stringent environmental credentials such as the LEED building system in the United States which recognises EPDs.' – David Trubridge