Bundanon Trust celebrates 25th anniversary
IMG LINK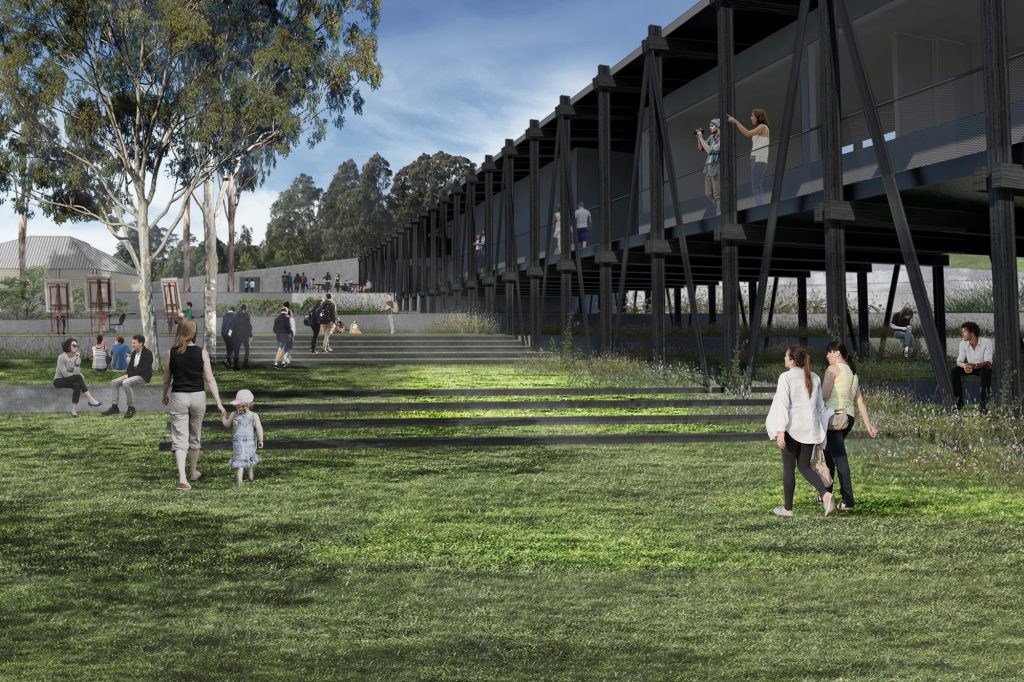 Bundanon Trust celebrates its 25th anniversary in 2018, as CEO Deborah Ely unveils highlights of upcoming program of public events to be held on the 1100-hectare site gifted by renowned Australian artist Arthur Boyd and his wife Yvonne in 1993. The Boyd's riverside idyll in Shoalhaven in New South Wales will play host to a dynamic program of events highlighting the property's importance as a place for Indigenous Australian engagement and reflection and the impact of its landscape upon artists across multiple disciplines through its artist-in-residence program.
Bundanon Trust CEO, Deborah Ely, commented: "In 2018 Bundanon Trust celebrates the audacious vision of Arthur and Yvonne Boyd to gift their property to the Australian people, allowing future generations to draw inspiration from the distinctive Shoalhaven landscape. This year, we celebrate this past gift whilst looking to the exciting future vision for this unique and very special place in Australia's cultural heritage."
Insights to the future of Bundanon Trust were unveiled in 2017 with a Masterplan design of Riversdale designed by Kerstin Thompson Architects; encompassing a world-class creative learning centre for school students, a contemporary visitor hub, accommodation and a 380-square-metre light-filled contemporary art gallery – partially buried into the landscape – that will house the trust's $37.5 million Arthur Boyd art collection.
Central to the Masterplan design, the new subterranean contemporary art gallery will house the Bundanon Trust's collection over 3800 items featuring 1300 works by Arthur Boyd together with Boyd's contemporaries such as Sidney Nolan, John Perceval, Joy Hester and Charles Blackman. The collection also includes pieces by Pablo Picasso and Brett Whiteley, contemporary works by Brook Andrew, Rosemary Laing and Polixeni Papapetrou as well as housing an archive of artist books, scripts, compositions and working models related to artwork developed on the properties. The trust has also commissioned artworks by Linda Dement, Janet Laurence and Anne Ferran and contemporary works drawn from participants in the trust's artist in residence program.
Highlights of the 2018 program include the 2018 Artists in Residence program, a cornerstone of the Boyd's vision for Bundanon, which they saw as an engine room for contemporary art in Australia. Now the largest residency program of its kind in the country, Bundanon Trust's Artist-in-Residence (AIR) program will provide creative time and space for around 350 artists in 2018. This has increased tenfold since the early years of the trust and enabled artists from 34 countries to experience Australia. The 5000 artists who have spent time in residence at Bundanon span all art forms ensuring that the property is embedded into the country's cultural narrative, and that an invitation to Bundanon AIR has developed into an essential career milestone.
The AIR program encourages a wide scope of ​creative ​activity across multiple disciplines including performing and visual arts, literature and music and in 2018 AIRs include novelist Rosalie Ham (The Dressmaker), dancer Lucy Guerin, musicians Jane Sheldon, William Barton, Meg Cohen and Sydney Symphony Fellows, performers Julie-Anne Long and the Samaya Wives, Moogahlin Performing Art Company, Sydney Symphony Orchestra, Playwriting Australia's Indigenous Playwrights Retreat, and visual artists Lyndal Jones, Cissi Tsang and Todd Fuller.
The trust has international partnerships with The Africa Centre, the Embassy of France in Australia, and Red Gate Gallery in Beijing, as well as a significant number of Australian partnerships designed to support individuals in the residency program, such as the Meroogal Art Prize, Red Room Poetry, and the William Fletcher Foundation. Other regular partners in the performing arts are Critical Path (choreography), Australian Theatre for Young People, Performance Space, Art Centre Melbourne, Australian Theatre for Young People, and Playwriting Australia.
Highlights of the 2018 program:
· SITEWORKS – On Saturday 29 September at Bundanon's ​annual spring event​, Siteworks, artists and scientists will respond to the theme 'Micro' by creating site-specific artworks, installations, performances, talks and immersive experiences. Micro invites artists to "be small-minded for a change" and turn their attention to very small things, whether living, inert or conceptual. Microbes, dollhouses, neutrinos, crumbs, nanobots, tiny desires and minute acts of subversion are just some of the possible areas of enquiry. Among the participating artists are Deborah Kelly, exhibiting images of 'the gods of tiny things', Maria Fernanda Cardoso's microscopic dancing spiders, opera director Patrick Nolan, ceramicist Emily Hunt and Helen Pynor who explores the inside of the body.
· BOYD EXHIBITION LANDSCAPE OF THE SOUL – Throughout 2018 Barry Pearce, Emeritus Curator of Australian Art, Art Gallery of NSW, is developing the Trust's next national touring exhibition. Titled Landscape of the Soul this retrospective exhibition of works by Arthur Boyd will include major works from throughout Boyd's life and will open at the National Art School Gallery to coincide with the 2019 Sydney Festival. Pearce was responsible for the acclaimed major Boyd retrospective in 1993 and brings a unique insight gained through a personal friendship with Arthur Boyd. The exhibition showcases pieces from the Bundanon Trust Collection and is augmented by loans from state galleries and will tour nationally from 2019 to NSW, QLD, WA and SA.
· FIRESTICKS – In 2018 Bundanon welcomes a new collaboration with Firesticks to investigate the role of Aboriginal cultural burning practices in managing the Bundanon properties. Led by Uncle Vic Steffensen and Oli Costello, the group will speak at the Bundanon Field Day on 15 April. Further to that, the Shoalhaven Mudjingaalbarage Firesticks team will host the organisation's 10th National Indigenous Fire Workshop at Bundanon in July 2018. This is the first time that the event has been held outside of Cape York. Firesticks is an Indigenous-led network which aims to reinvigorate the use of cultural burning by facilitating cultural learning pathways to fire and land management. It is an initiative for Indigenous and non-Indigenous people to look after country, share their experiences and explore ways to work collectively towards resilient landscapes. The Firesticks collaboration is one of a variety of projects to preserve and revitalise the natural environment that so inspired Arthur.
· Individual public program events include performances at the Boyd Education Centre by artists including Deborah Conway, Claire Edwards and Saskwatch, The Field Day environmental education day at Riversdale, a unique adaption of Chekov's Uncle Vanya by La Mama Theatre, and the annual Big Draw event.