Australian Garden Show Sydney launches program of events
IMG LINK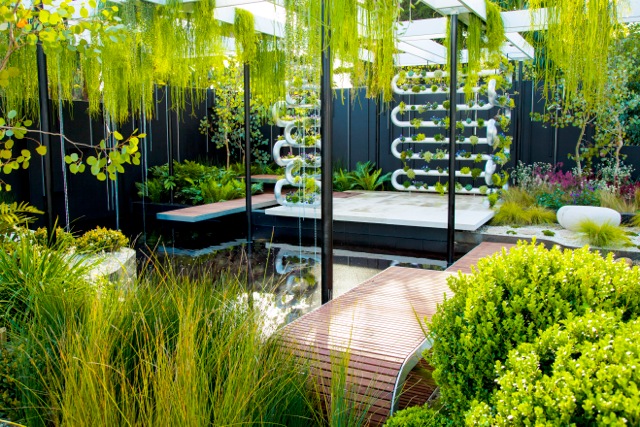 Australian Garden Show Sydney Event Director, Anthony Bastic, AGB Events, today welcomed the return of the Show which in 2013, its inaugural year, attracted over 25,000 garden lovers to the grounds of Centennial Park.
"I look forward to seeing visitors from across the nation embrace their love of the great outdoors, and invite them to see the impressive gardens and horticultural skills that will be on display over the four days of the Australian Garden Show Sydney, on from Thursday 4 – Sunday 7 September.
"The Show is designed for amateur and professional gardeners, design enthusiasts, families and homeowners.  I am thrilled that this event attracts the support and participation of well-known and highly respected leaders in the gardening, design and floral industries," said Bastic.
The Minister for Primary Industries and Assistant Minister for Tourism & Major Events, Katrina Hodkingson, launched the show today as part of the NSW Events Calendar developed by the NSW Government's Tourism and Major Events Agency, Destination NSW.
Ms Hodgkinson, said the NSW Government welcomes the return of the Australian Garden Show Sydney.
"I look forward to seeing visitors from across the nation embrace their love of the great outdoors and invite them to see the amazing gardens and horticultural skill on display during the four days of Australian Garden Show Sydney," Ms Hodgkinson said.
"As the first floral and garden show to take place across NSW this spring, it provides a fantastic opportunity to highlight our exceptional garden festival calendar, which features a variety of more than 29 high-quality regional gardens."
This year, the Show has once again secured an impressive array of ambassadors with the addition of Angus Stewart, President of the Horticulture Media Association, and Don Burke, an icon in the gardening industry.
"Sydney needs a really good garden show – one that is inspiring but also that is really practical. This show must cater for the kids and deal with chooks and organic gardening as well. The Australian Garden Show does all this and a lot more, which is why I am very excited to be one of the team this year. Please come along and join me there," said Burke.
Graham Ross VMM, Chair of Judges, will return in 2014 alongside ambassadors Indira Naidoo, Andrew Fisher Tomlin (NHGA UK Garden Designer of the Year) and Myles Baldwin – all seen as innovators and leaders in their fields.
On display will be dozens of gardens covering a variety of styles from inspirational gardens; large-scale, custom-built installations delivered by leading Australian and international landscape designers to backyard city gardens and balcony gardens, all set to encourage the everyday garden enthusiast by showcasing a mixture of cutting edge and traditional designs.
Among this year's Inspirational Gardens is Andrew Fisher Tomlin's The Unexpected Garden in association with St Vincent's Curran Foundation, which is designed to demonstrate how a garden can benefit sufferers of dementia. The Royal Botanic Gardens Sydney and Domain Trust and the Centennial Parklands Trust will design Welcome Garden, one of two Feature Gardens at the event.
The Grand Floral Pavilion will showcase new release cut flowers varieties not yet seen in Australia, and include a fresh flower market and floral displays by the International Society of Ikebana. Visitors will be able to learn how to make beautiful floral displays ranging from casual decorations for family dinners and barbeques to gorgeous garden wedding designs.
Leading Sydney florists will produce displays to compete for Florist of the Year and TAFE floristry students will compete for the Future Florist of the Year award with participants from the Northern Sydney Institute, South West Sydney Institute and Illawarra Institute showcasing their emerging talent in challenges such as designing a fictitious wedding bouquet for Lady Gaga with the winning design credited and featured on freshflowers.com.au
Visitors can join some of the world's leading experts for the FREE Talks series and take home some great gardening tips, be inspired by cutting-edge designer gardens and spectacular floral installations or just relax in one of the pop-up bars and restaurants located in Sydney's iconic Centennial Park.
Kim Ellis, Executive Director of Sydney Parklands and Botanic Gardens said, "We are delighted for the Australian Garden Show Sydney to return to Centennial Park for its second year. This innovative event was a welcomed addition to our events calendar and saw thousands of people come to the Park over four days to embrace Australia's newest and most exciting outdoor event."
A wide variety of key industry associations, nurseries, landscape designers, florists, garden accessories, tools and other gardening, design and wellbeing products and businesses will have stalls at the Show.
Children under 15 will be admitted FREE of charge and can enjoy a special children's area featuring entertainment, play areas, yoga sessions and kids cooking activities.
The Australian Garden Show Sydney offers something for all garden lovers. With the support of the NSW government, through Destination NSW, Australia's key gardening associations and the gardening industry, the 2014 Australian Garden Show Sydney promises to an informative and entertaining event.
Early bird tickets are on sale now until the end of June.  Tickets and further program information is available at: australiangardenshowsydney.com.au