Australian-first online tool for developing a greener city
IMG LINK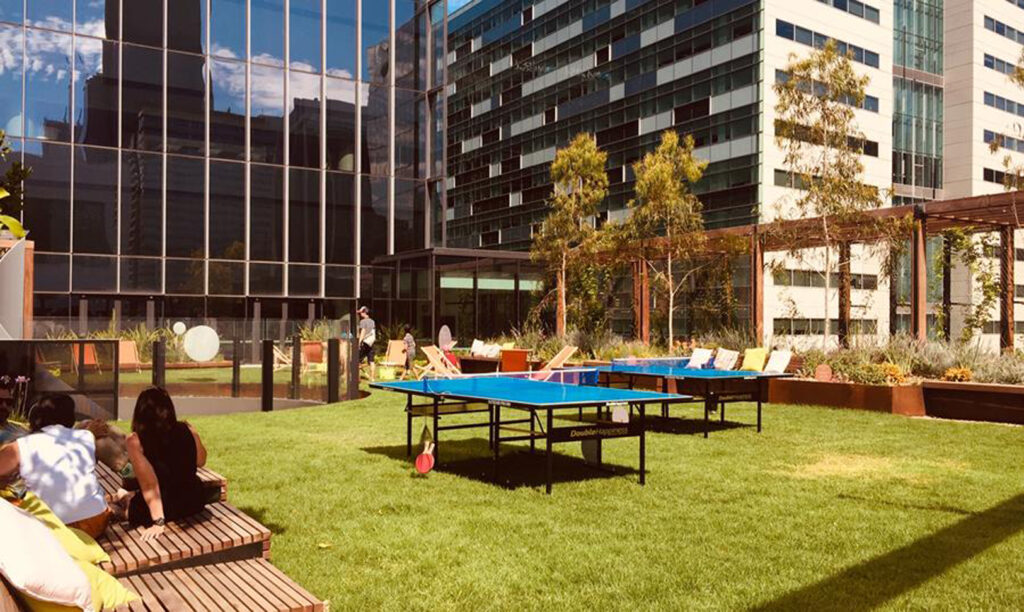 An Australian-first online tool will help architects and developers create more sustainable communities by introducing a consistent and simple way to assess a building's environmental impact.
Environment portfolio Chair Councillor Cathy Oke said the City of Melbourne's voluntary Green Factor Tool would help developers measure the green credentials of their design at the planning stage.
"Green Factor is the first online tool of its kind developed in Australia. It will help build more sustainable buildings and communities by measuring the quality and quantity of green infrastructure, such as green roofs, walls and gardens," Cr Oke said.
"We had more than 650 people register for an information session on how to use the voluntary Green Factor Tool as well as an opportunity to test it on their future projects."
"We're responding to the Climate and Biodiversity Emergency with a range of actions, including encouraging greening on private and public land."
"There is a clear business case for green buildings in terms of limiting global warming, but also because these are places where people want to live and work. People that live and work in well-designed environments are more likely to be happy and healthy."
The Green Factor Tool assesses proposed developments against set criteria including cooling, habitat, stormwater, food supply, recreation, place and aesthetics.
It has the potential to work in with other rating systems such as GreenStar, which was launched by the Green Building Council of Australia in 2003.
Planning portfolio Chair Cr Nicholas Reece said the voluntary online tool has been tested by stakeholders including Landscape Architects, Ecologically Sustainable Development consultants, developers and the Green Building Council of Australia.
"We've tested the tool with industry and have received fantastic feedback. We're now asking developers who submit a planning application in the City of Melbourne to consider also submitting a green factor scorecard," Cr Reece said.
"To maintain Melbourne's liveability we need to consider green architecture and building design much earlier in the planning and development stage."
"This tool is free and can be used to measure the green infrastructure credentials of different types of buildings, from residential to retail, commercial offices and warehouses."
To use the Green Factor Tool visit: greenfactor.com.au