Alt. material celebrates the ingenuity of Australian designers
There are some that might argue the beauty of creativity lies in its ability to overcome challenges. What better opportunity to test this belief than in the midst of a global pandemic? Alt. material's latest exhibition, ingenuity, did exactly that in September: bringing together 22 Australian designers to respond to the titular theme with limited means, using readily available and workable materials.
Of course, a physical display of the works was out of the question, so the exhibition and an auction were run via Instagram.
Here's a selection of designers' responses to a brief that was directly inspired by a year unlike any other of late.
TRANSPORT CHAIR by Elliot Bastianon
Transport Chair uses common packaging and transport materials to create a piece of furniture. The mechanics of the design are very straightforward and suggest different ways of looking at things which are easily accessible.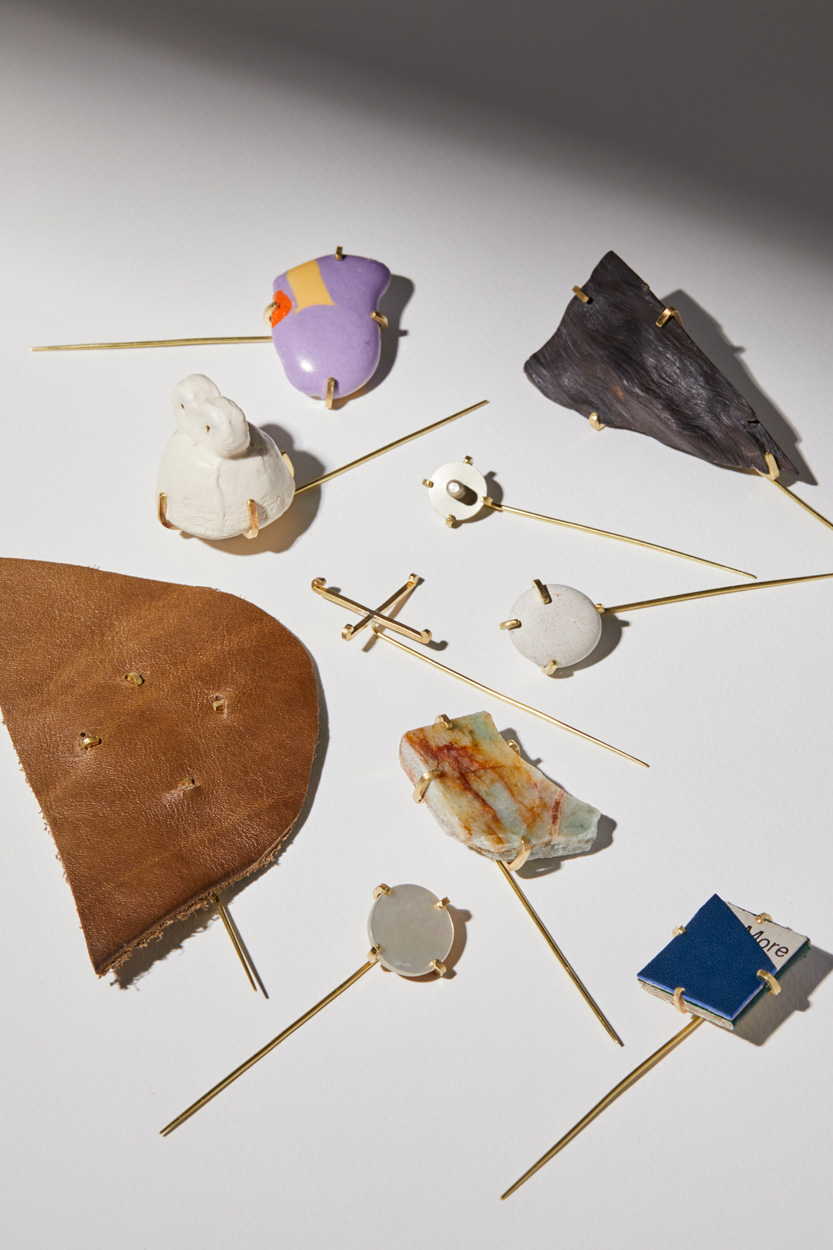 Friends by a.c.v. studio and Dale Hardiman
Friends are a collection of pins designed and made by a.c.v studio from conversations and
materials shared with Dale Hardiman from other Melbourne creative friends.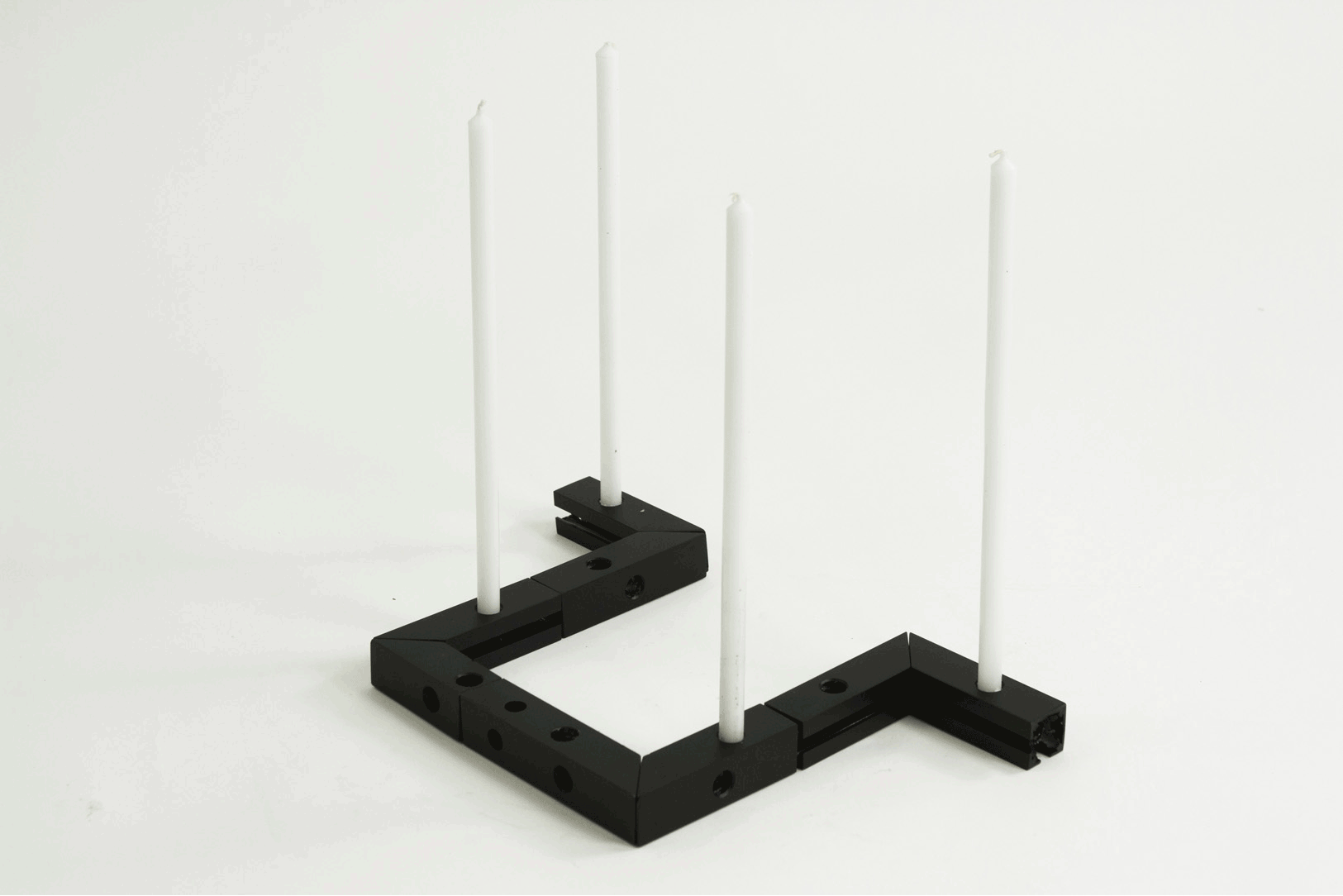 GRID-WORK CANDLE HOLDER by B-TD
The Grid-Work Candle Holder is a puzzle-like object made from a set of aluminium off-cuts. The design is intended for our COVID times in which every day is blending to the next. The design allows for a small daily ritual of re-invention, with the possibility of a new candle holder every day.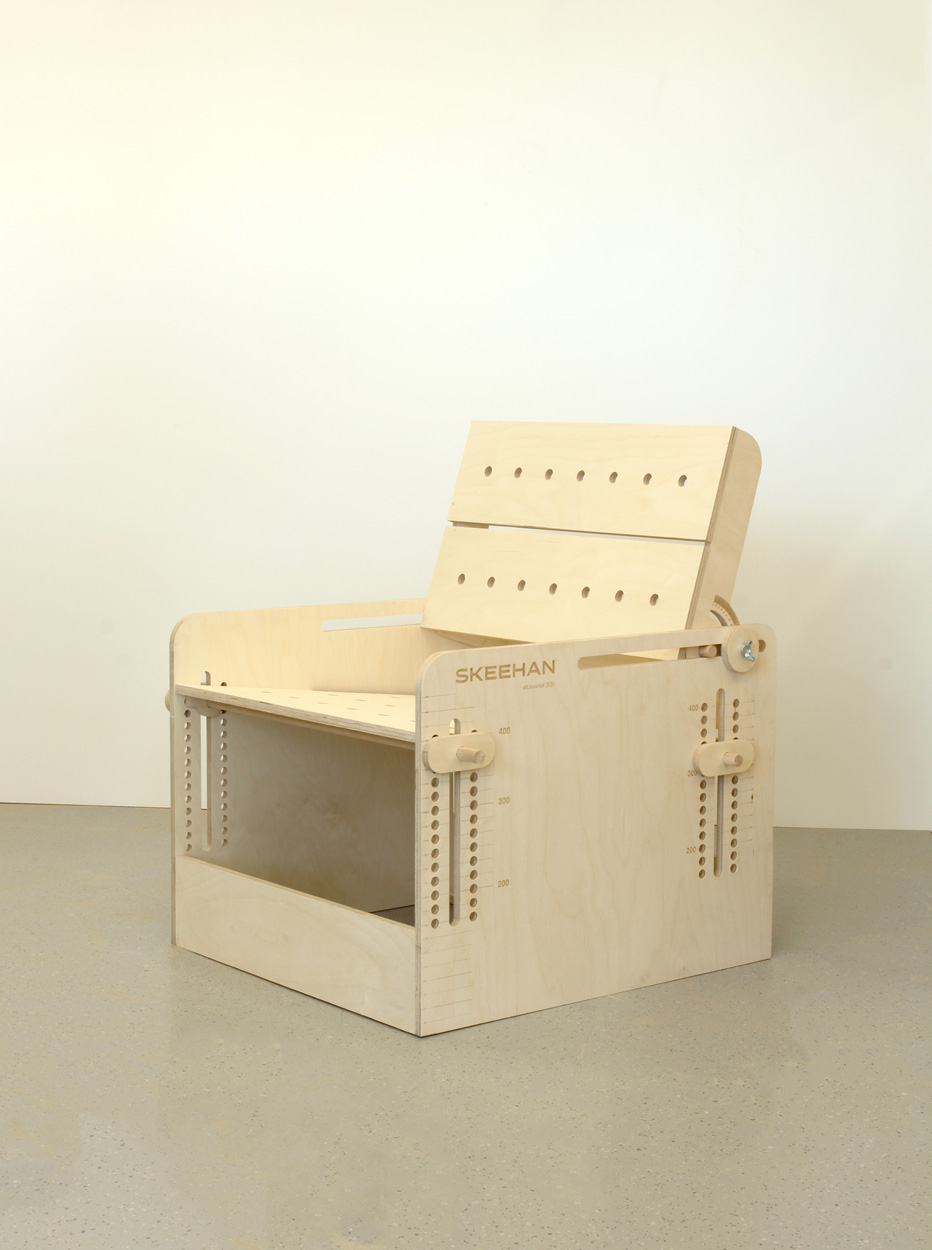 J.ALT by SKEEHAN studio
J.ALT responds to the alt.material brief of ingenuity by creating a tool for designers to maximise their workflow. A compact chair ergonomics jig made from available materials and accessible CNC machining processes. Designed to add value to a creative practice, keeping the focus on developing new work.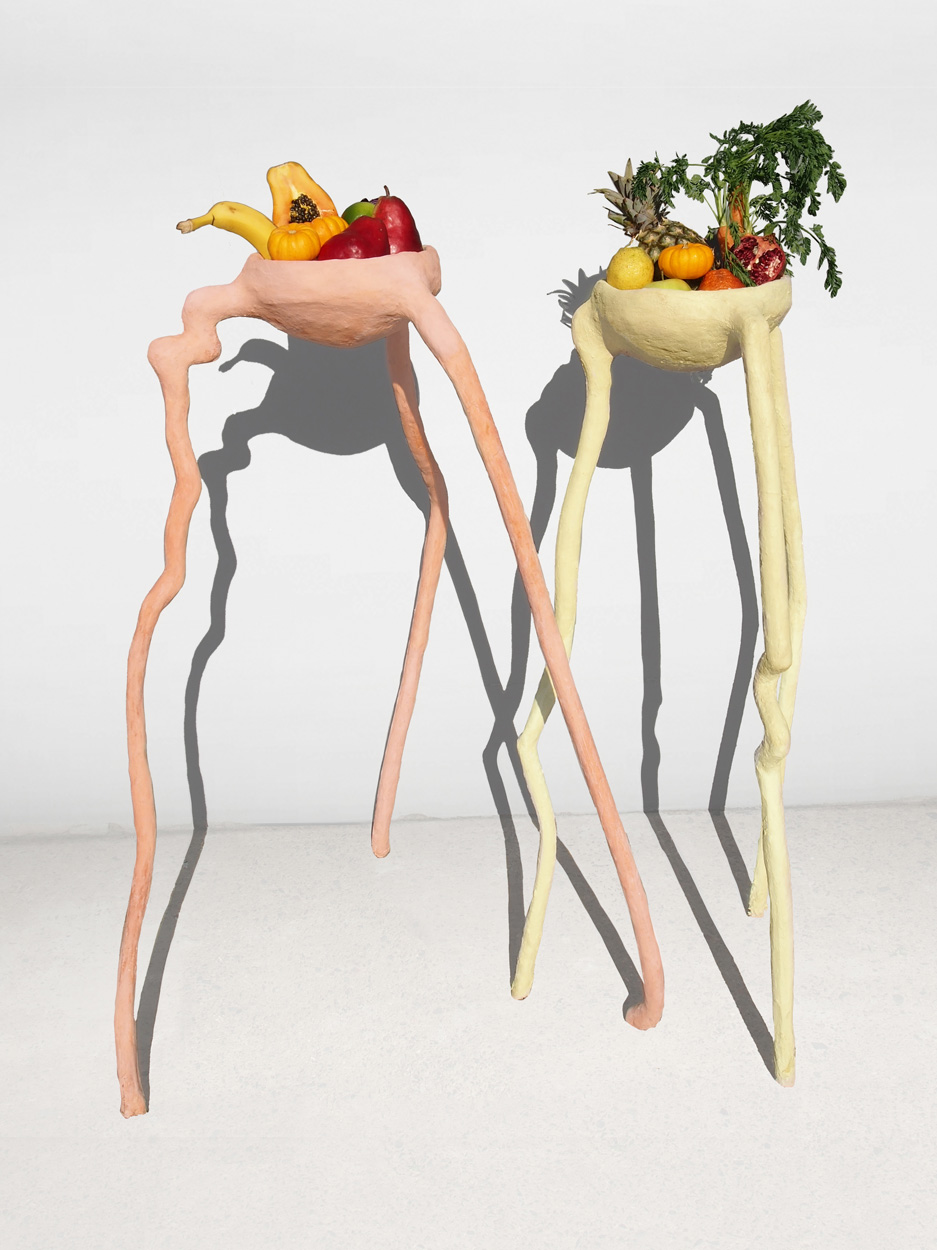 TALL BOWL by Jordan Isabellla
Tall Bowl is an imaginative attempt to find connection even when we can no longer occupy physical space together in the same way. The sharing of food as always been part of the human story, central to that the dinner table acts as a unifier, a place of community. So how can you isolate this practice without alienating its participants? By combining the table and the food vessel into a joint moveable structure. Constructed from accessible materials – a stash of hoarded loo paper (of course), PVA, flour, plaster, coloured with turmeric and using scrap plywood as a base the tall bowls took shape. Tall bowl injects comic relief in the monotony of our COVID routines, bringing us together with a meal from adjoining balconies, over the fence, or from your mates front yard.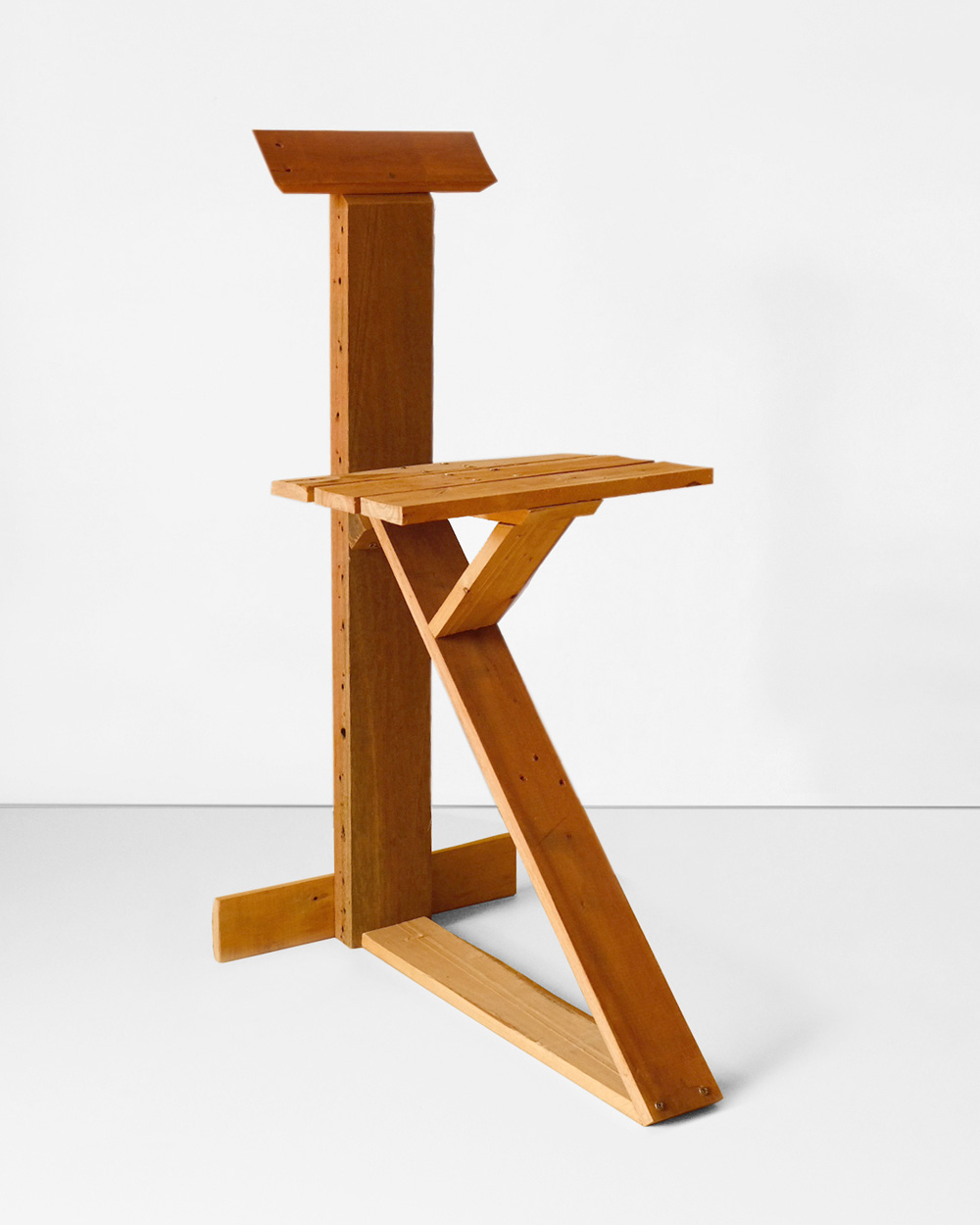 PALLET CHAIR by James Walsh
The Pallet Chair pays homage to Gerrit Rietveld's Crate Chair which was developed in 1934. Reitveld's concept introduced the idea of DIY furniture during the Second World War at a time where furniture was a luxury few could afford. Today the Pallet Chair looks to utilise a readily available resource that can commonly be found abandoned in alleyways, and give people stuck in their lockdowns a chance to be creative and build something for themselves with the use of basic tools and a set of plans.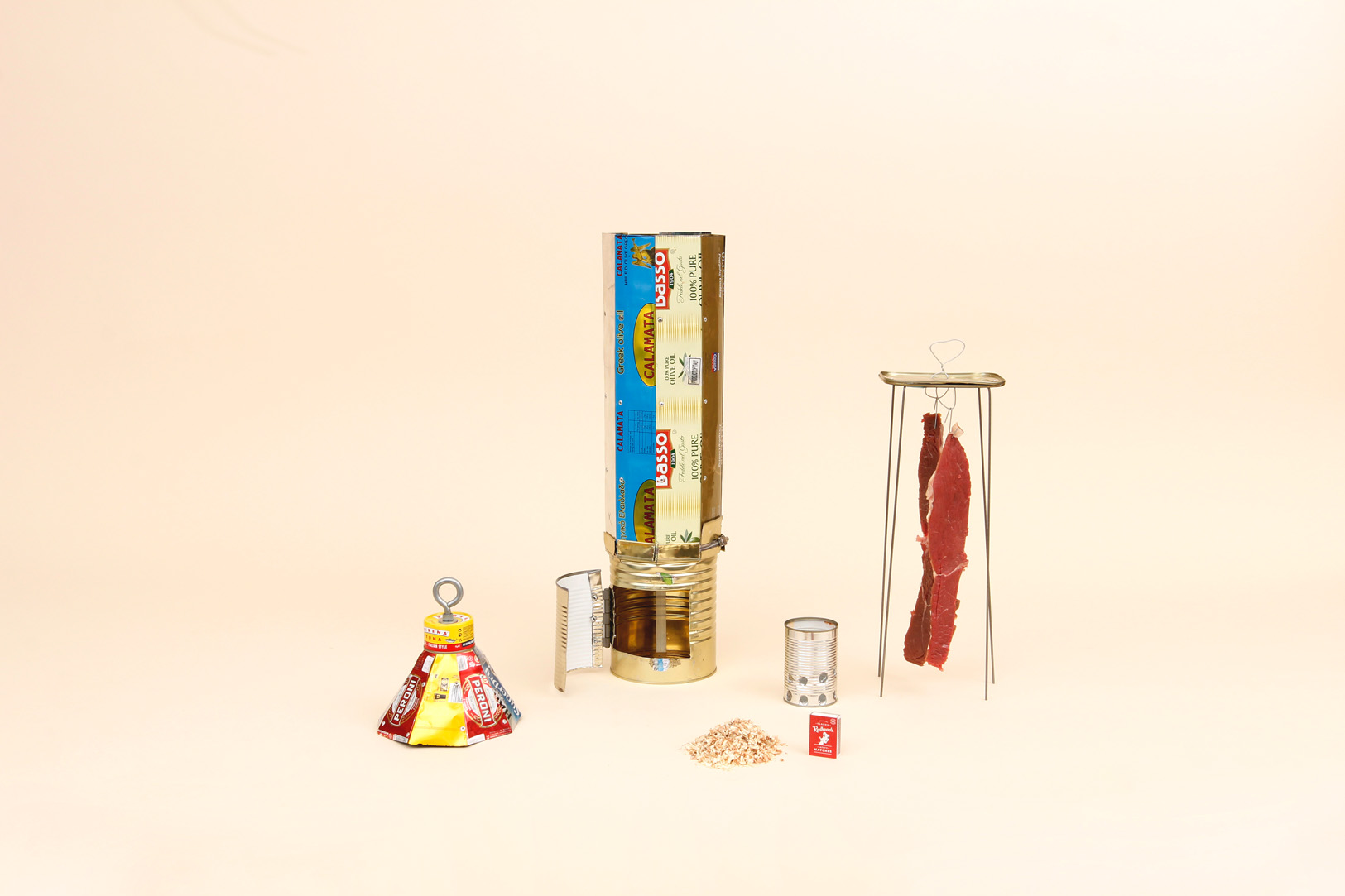 TINKERED SMOKER by Andrew Carvolth
Tinkered smoker gives life to the mundane and purpose to the thrown out. Drawing inspiration from both my own personal experience of curing biltong and a heightened appreciation of the materials in our domestic landscape during COVID isolation.
This food preserving device was fabricated from cans, tins and hardware at hand, using basic hand tools. It serves as both a pastime and food sharing experience with those close.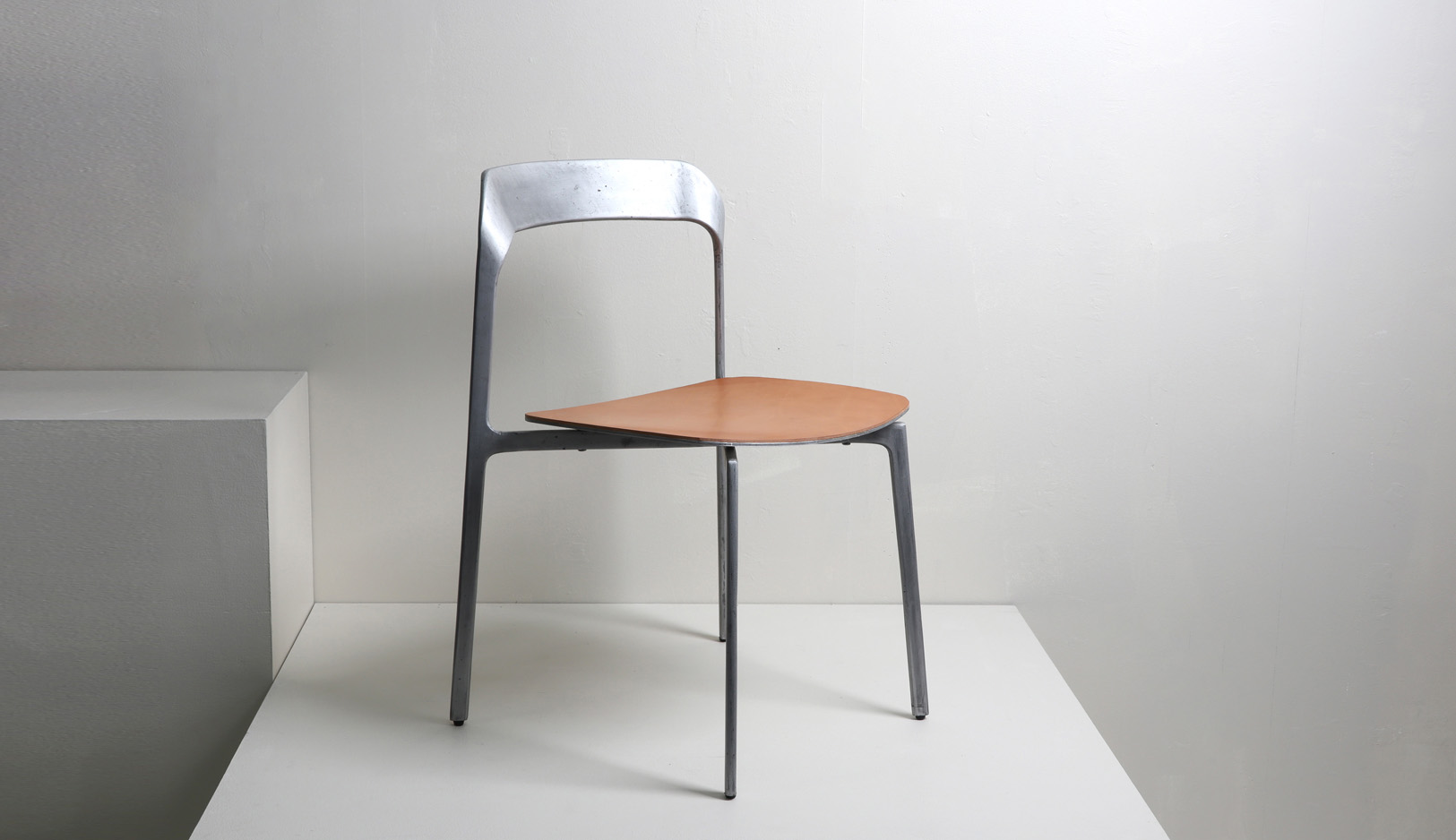 STUDIO CHAIR by Tom Fereday
Celebrating the defects and marks of sand cast aluminium and raw hide leather the studio chair was created from a necessity to create a piece entirely from available materials and samples found within our studio.
Juxtaposing raw cast aluminium with reclaimed natural tan hide leather, the Studio chair is an elegant yet industrial hybrid made entirely from available samples and production components.
The Studio Chair celebrates the raw uncompromising finish of unfinished materials and production processes, celebrating this aesthetic rather than hiding their true nature.