Sustainable Living Festival's Great Local Lunch
IMG LINK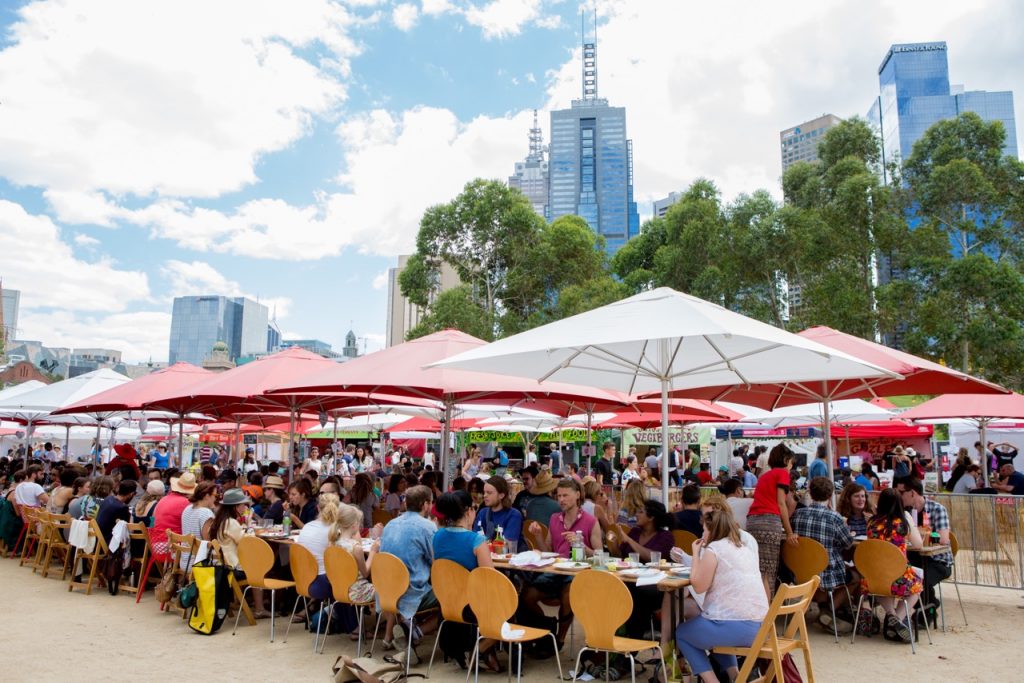 Exchange your home grown or gleaned produce to be crafted into a free four-course lunch on Sunday 11 February. The Great Local Lunch is a feature National Sustainable Living Festival event running for its fifth year.
In 2018 the Great Local Lunch is jumping on the waste stream and inviting guests to exchange their ways of redefining food by not only growing, but also foraging and salvaging food waste. Tickets can't be bought, rather they are exchanged for home grown or gleaned produce. Think wild rocket pesto, vegetables saved from their imperfect fate, reuses for coffee grinds, green bananas and much more.
The talented chefs at Kinfolk cafe, a social enterprise cafe with a focus on local, ethical and organic produce, will have 24 hours to craft the ingredients into a unique four-course lunch for 250 people.
Host Costa Georgiadis from ABC's Gardening Australia recalls the 2017 Great Local Lunch, saying: "The energy of the event is driven by a hunger for the food system, [the guests] were eating good food but the hunger was to learn and share that information."
The Great Local Lunch asks people to consider attending an edible weed foraging event to gather produce, share a story or product that redefines food waste, and highlights the important work being done by local farmers and backyard and balcony growers to reduce our impact on the environment.
Go to the National Sustainable Living Festival's website for more application details.
What: The Great Local Lunch
When: Sunday 11 February, 12.30 – 2.30pm
Where: Birrarung Marr Melbourne
How: Visit the website to find out how to win tickets slf-apply.org/gllregister