Victorian Design Challenge 2018 has opened
IMG LINK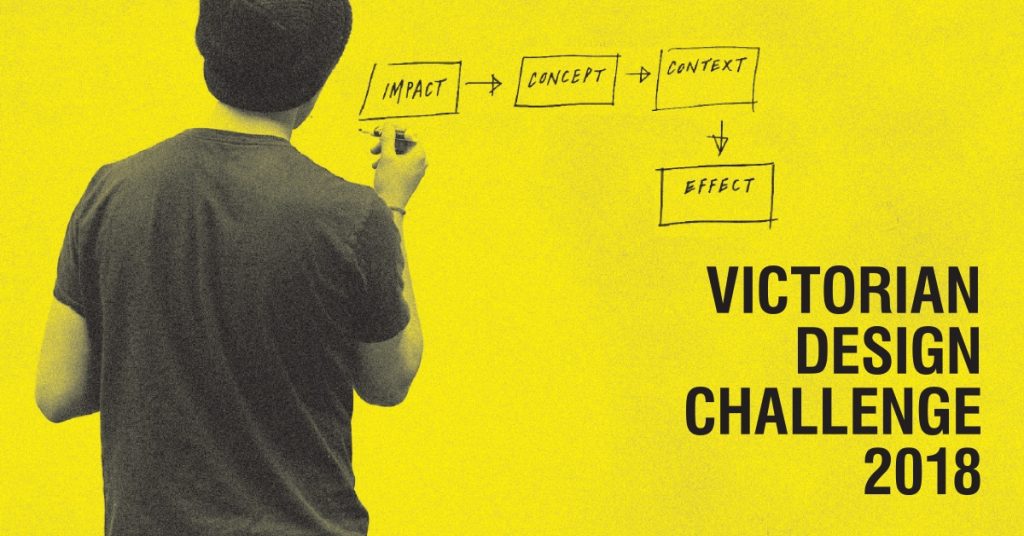 In partnership with VicHealth, NGV's inaugural Victorian Design Challenge invites designers to form multi-disciplinary teams with professionals from other sectors to apply design in targeting a real world problem.
This year, the NGV is partnering with VicHealth to set the theme of Challenge: How might we increase the resilience of today's young people?
Part of the newly-developed Victorian Design Program, funded by Creative Victoria and NGV, the Victorian Design Challenge is run as a two-stage open competition and will include finalists being announced during Melbourne Design Week in March 2018 and culminate in a Live Final at NGV International on 2 June.
A prize of $30,000 will be awarded to one winning team to help fund further development and prototyping of their design.
The challenge opened on 16 November 2017, with an information session hosted at the NGV International on 1 December 2017 from 5:30 – 7:30pm.
To register for the challenge information session, email [email protected]
Learn more at ngv.vic.gov.au